Instagrammable Cafes to Visit in Los Angeles 2019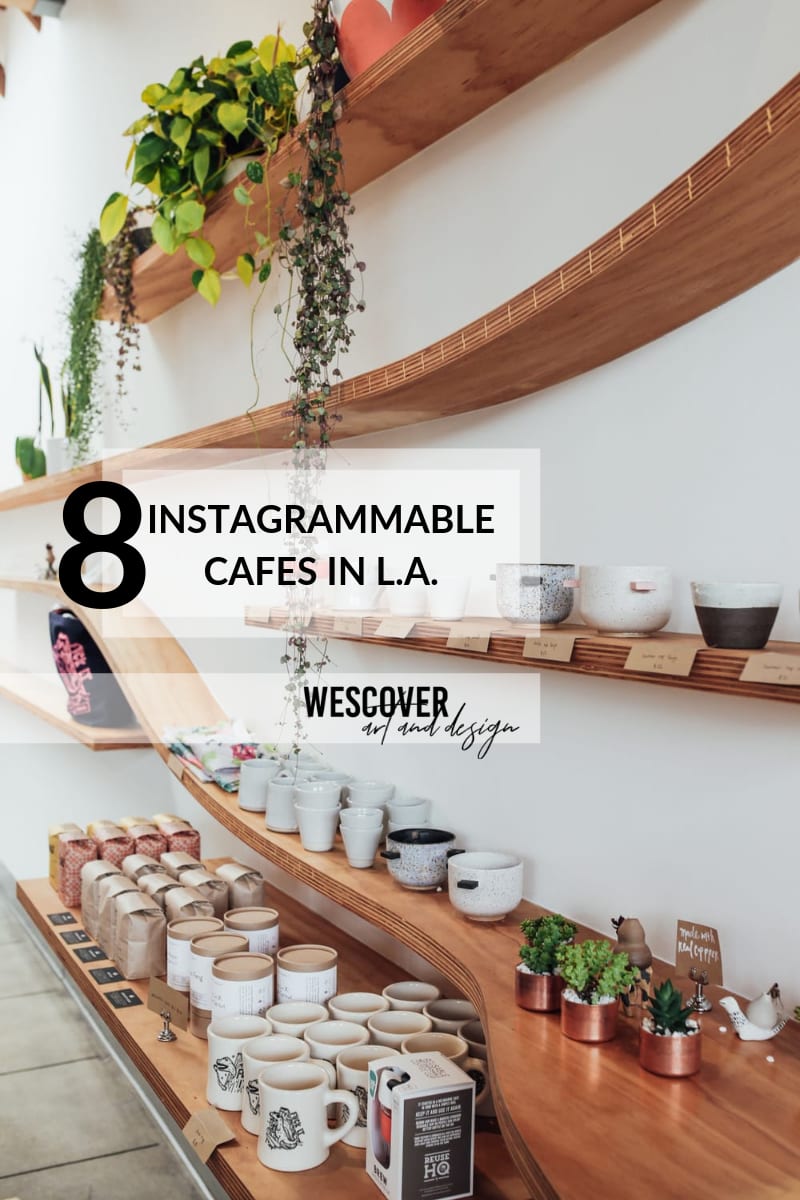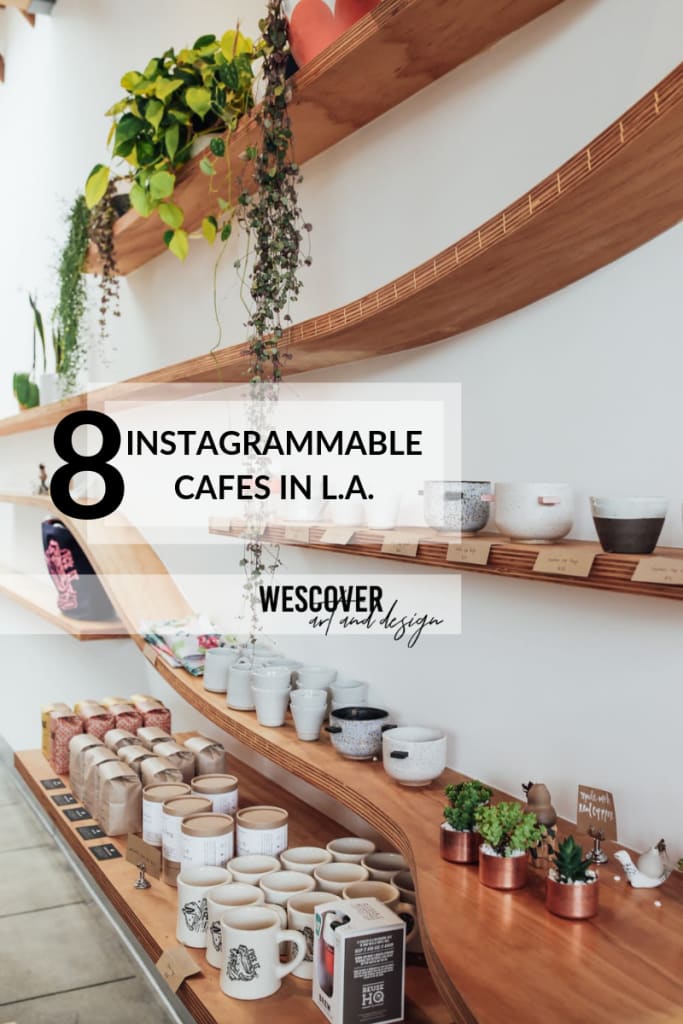 Design-minded cafes are adding elements like custom murals or unique light fixtures to create the perfect backdrop for an insta-worthy photo. Whether you visit cafes to get your morning coffee fix, to do productive work, or to get design inspo, some cafes aren't just about the beans. Of course, the best place to go cafe hopping is in Los Angeles. Which one of these cafes is your style?
Owners Ben + Michelle worked with some mighty-fine designers to create this sweet silver lake environment that basically begs to be shared on social media. Dinosaur Coffee is the kind of independent coffee shop where the friendly baristas hand you Four Barrel Coffee in ceramic vessels custom made by Professor Nobuhitu Nishigawara. Here you're surrounded by custom features and unique interior details like molded tiles by MASS Architecture and Design, woodwork designed by Ryan Upton, and a floral installation by the folks at Hello Gem.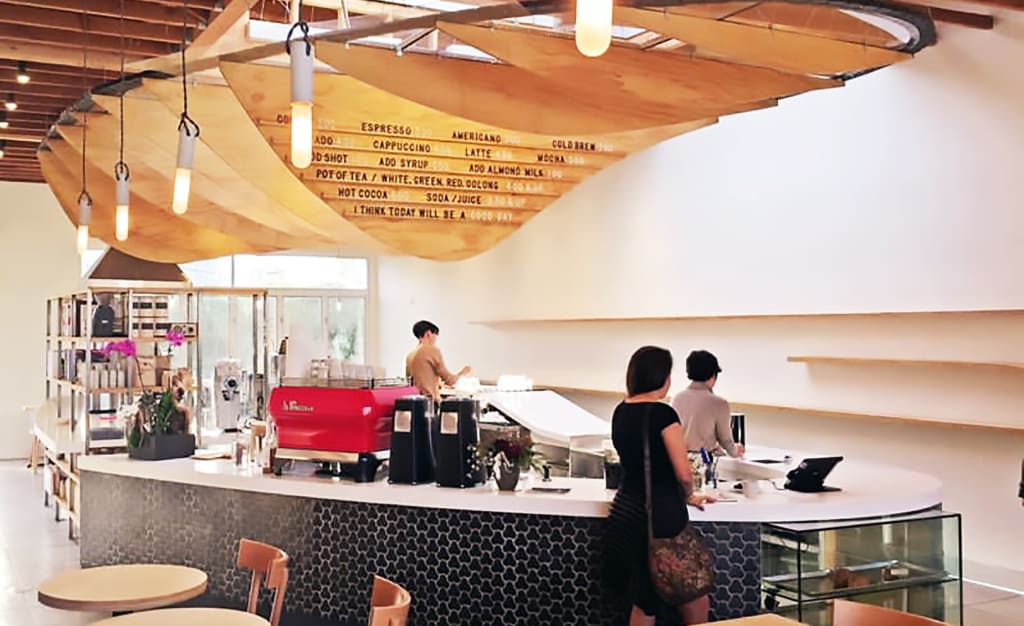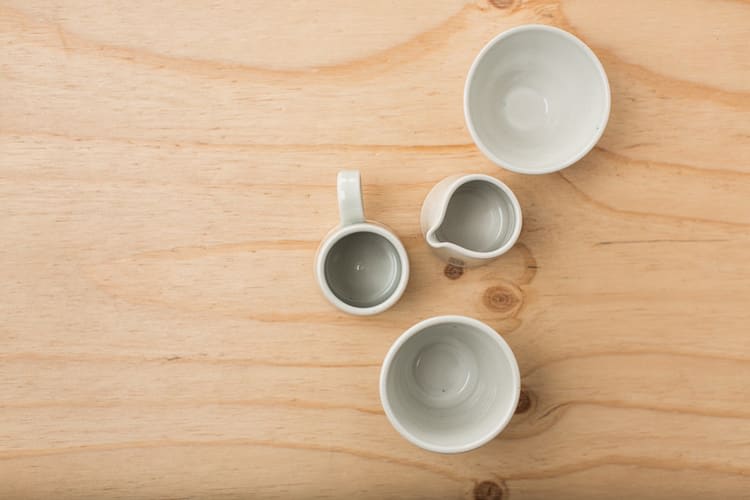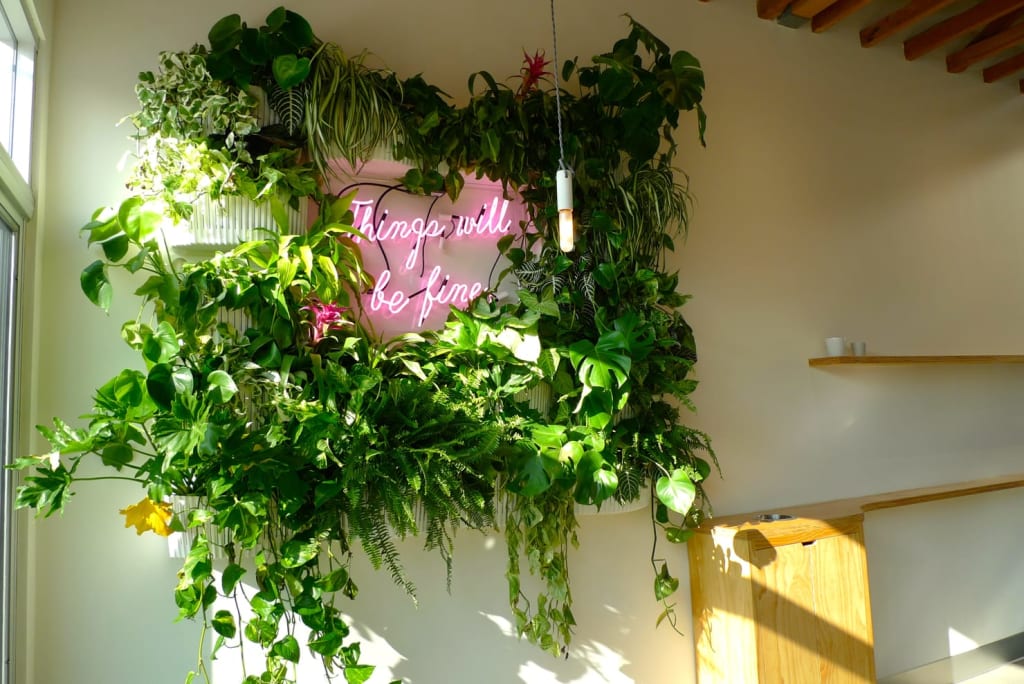 Created by Design Bitches, Superba Food + Bread is the perfect backdrop for classic Los Angeles brunch photos.  The space is open and welcoming (it's a dog-friendly LA cafe too!) with bright windows, colorful walls, and a wooden palette.  In addition to the photo-worthy interior design, Superba Food + Bread has an awesome outdoor seating area complete with 'Luxembourg' stacking side chairs and dark green bistro tables by French outdoor furniture maker Fermob.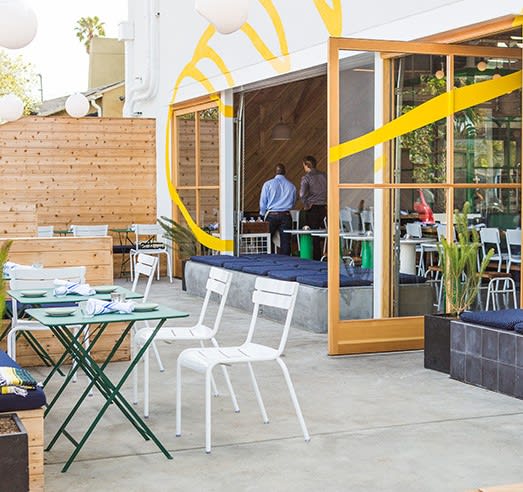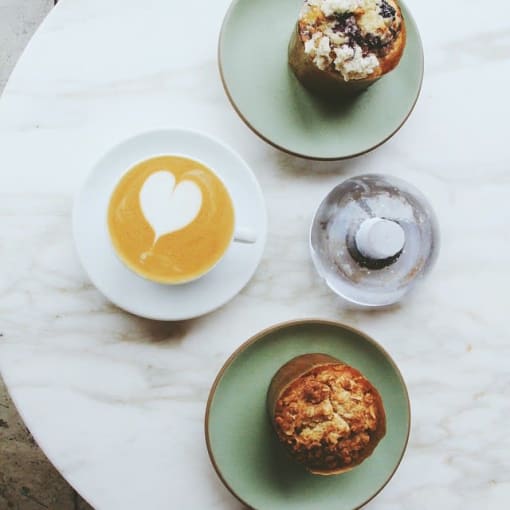 Located in downtown Los Angeles, Don Francisco's Coffee Casa Cubana is a Cuban cafe that serves authentic cuisine and delicious coffee. Designed by interior design firm Omgivning, Don Francisco's Coffee Casa Cubana replicates the warm, breezy vibe of Havana. The design features a variety of plants, brass fixtures, and striking floor tiles. We're also loving the salmon, white, and wooden tones!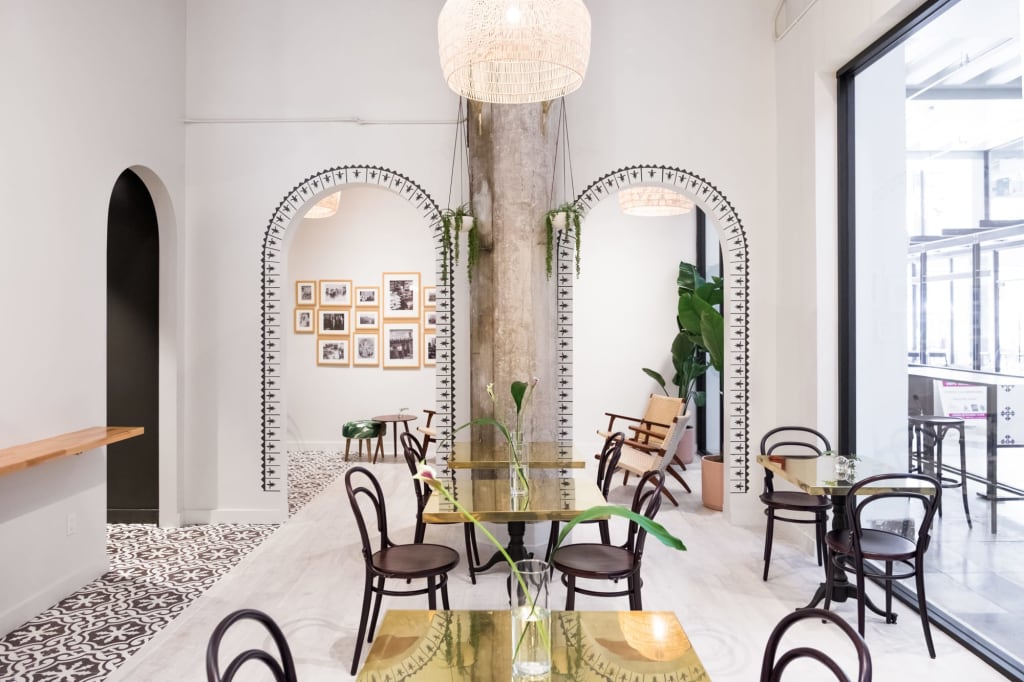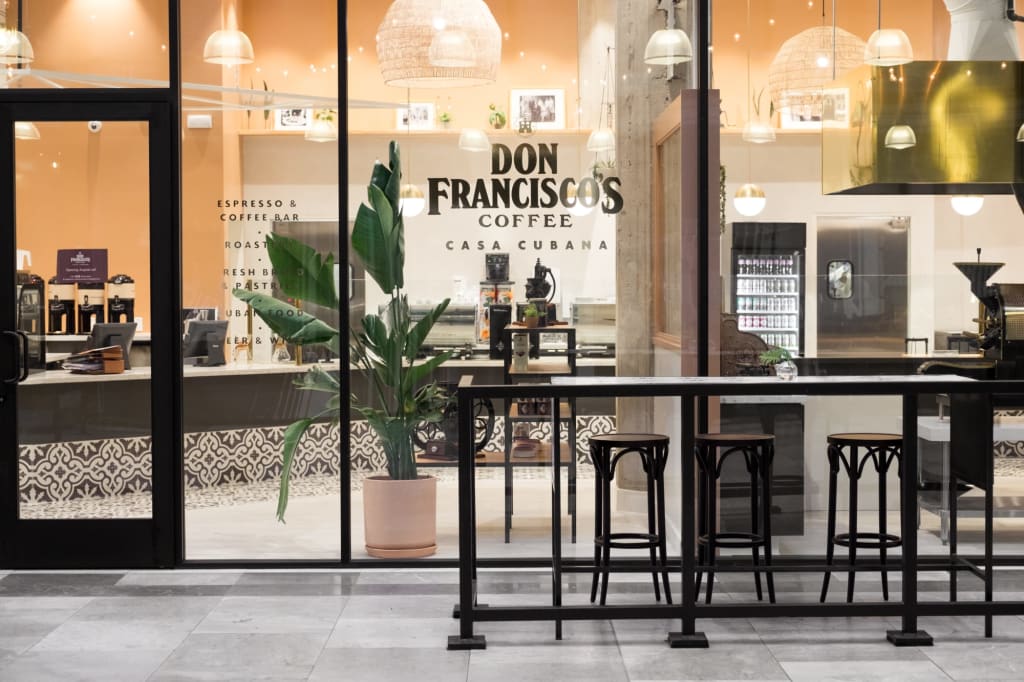 Joshua Zad's local coffee chain Alfred Coffee has 9 shops to travel to from California to Tokyo. The inside of Alfred Coffee Silverlake features Brendan Ravenhill's cord chandelier, an intricately designed and impeccably balanced steel fixture that complements Alfred Coffee Silverlake's signature dark floral wall perfectly. The Silverlake location features colorful custom murals that change from time to time too. We love the Minnie Mouse mural painted by Disney's world-renowned character artists John T. Quin III and Jeff Shelley.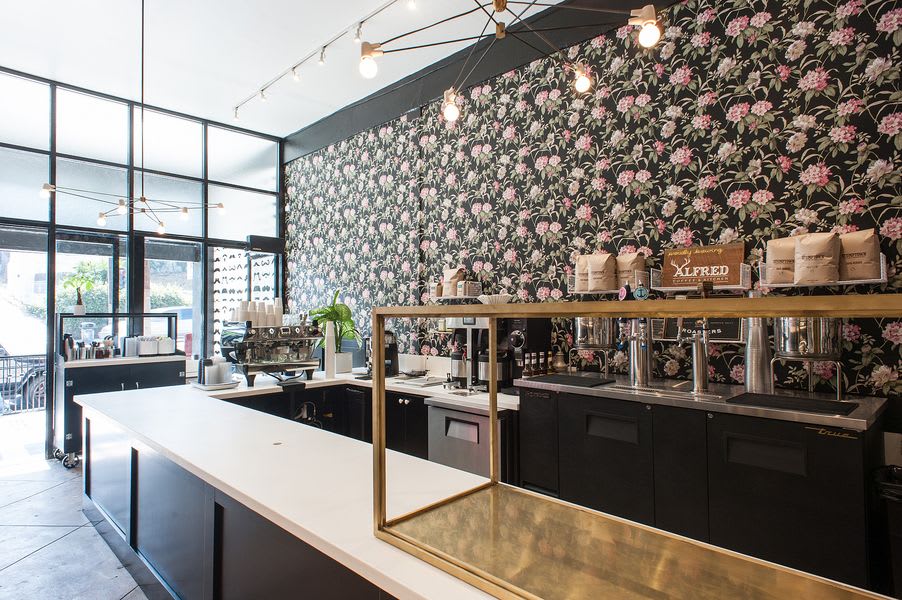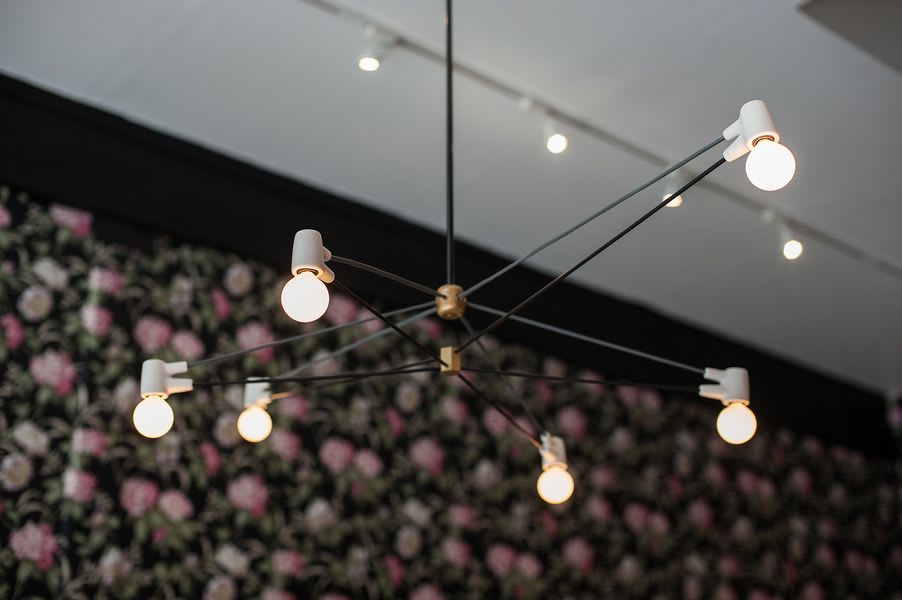 5. GiorgiPorgi in Downtown Los Angeles
Explore this secret hideaway cafe in DTLA— if you can find it. Hidden behind a door with no sign, GiorgiPorgi showcases their "living coffee" concept through their drinks and designs. Decorated with white neon lights, dark grey concrete, and an arched moss walls, we love seeing folks photographed against the broody atmosphere and natural elements. The leaning 'Leanne' cup, you'll likely sip from at GeorgiPorgi, was created by Eunbi. These custom ceramics are as loved as their personalized drinks!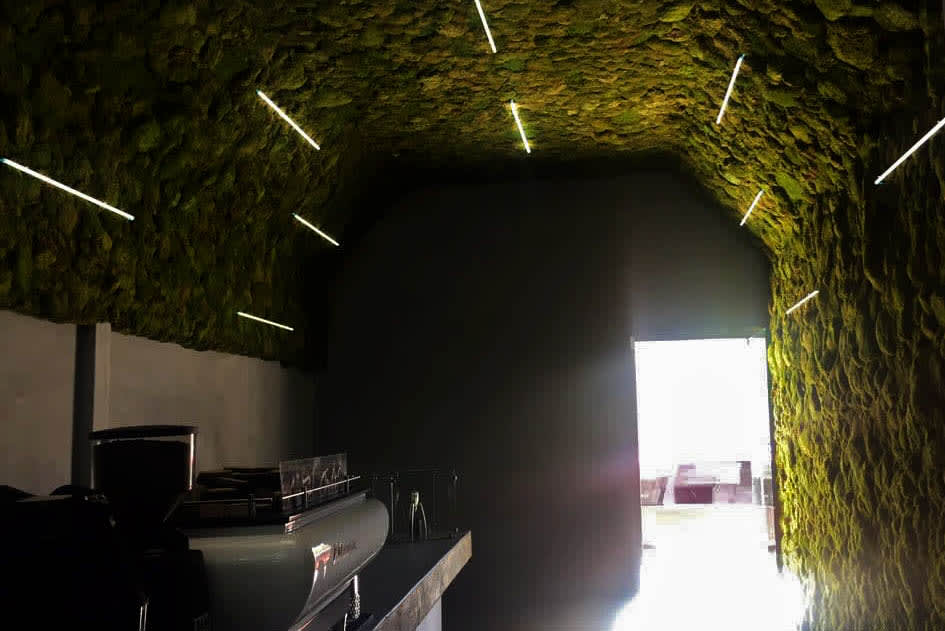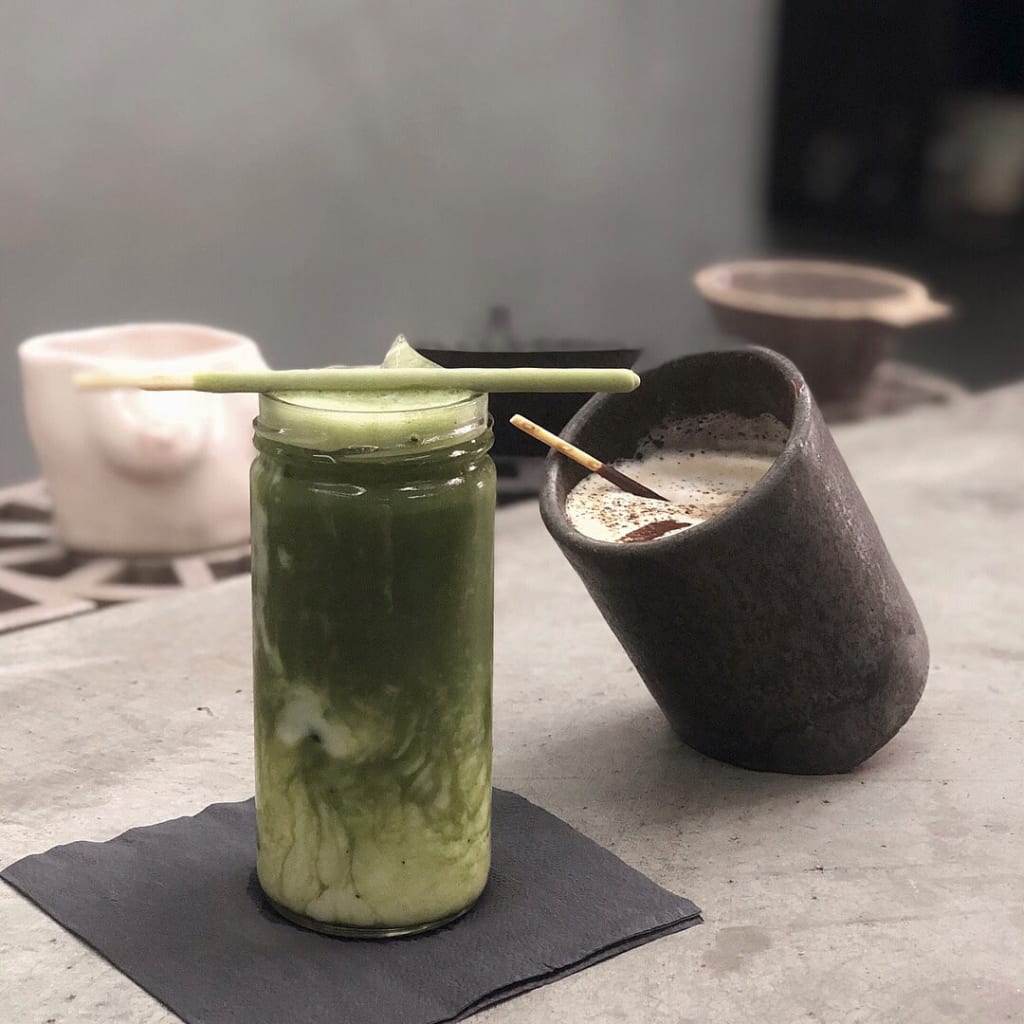 Located on 624 S La Brea Avenue, République is a cafe, bakery, restaurant, and bar that serves traditional and contemporary French cuisine. République worked with local creators to achieve this a rustic, warm and inviting French atmosphere cafe. Their large wood communal dining table and shelves were custom created by District Mills. While its wooden bar top and barstools were designed by Walter Manzke. The black, green, and cream patterned Burgos cement tile floor was designed by Granada Tile,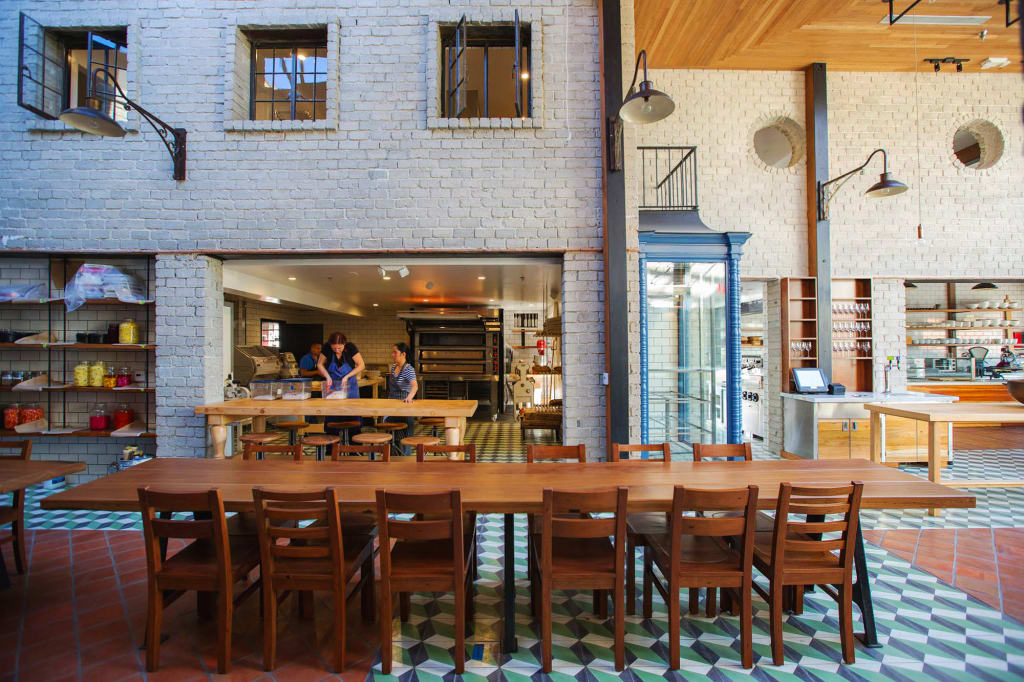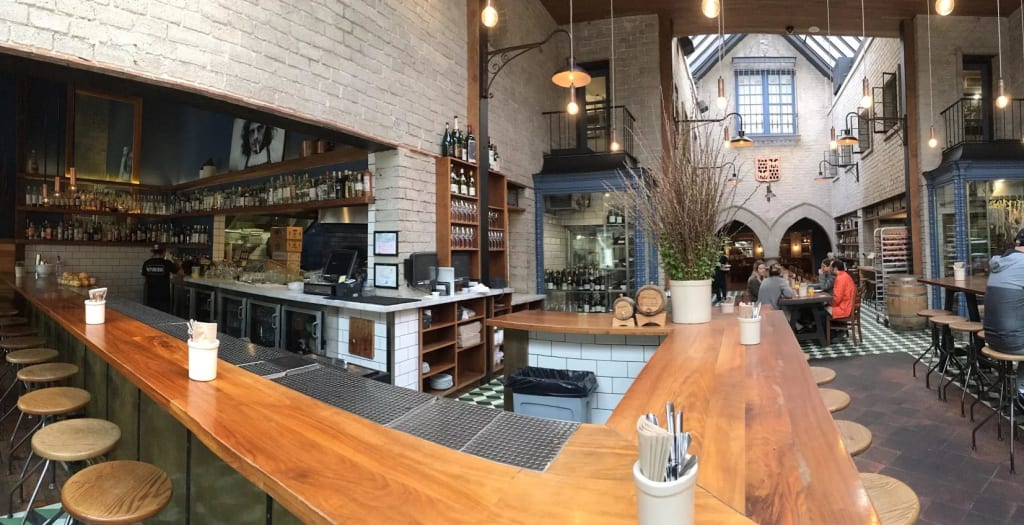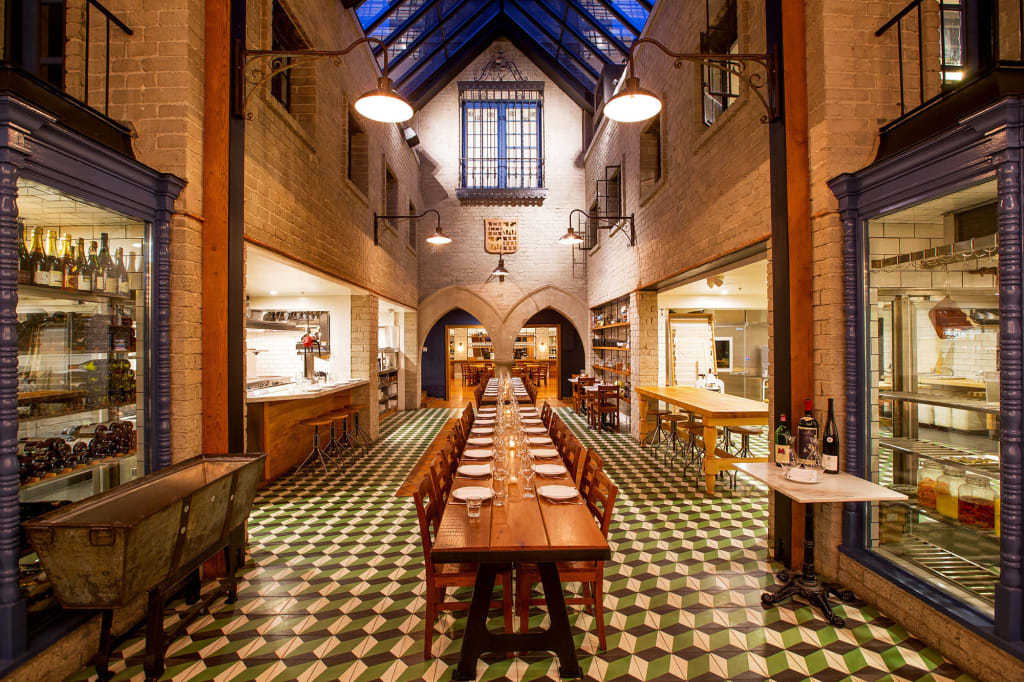 With its minimalist aesthetic and intimate atmosphere, Maru Coffee is a peaceful spot for a coffee selfie. Maru serves its delicious drinks in customized ceramic latte cups, mugs, and hangari jars created by Notary Ceramics which perfectly complement the white and light wooden palette.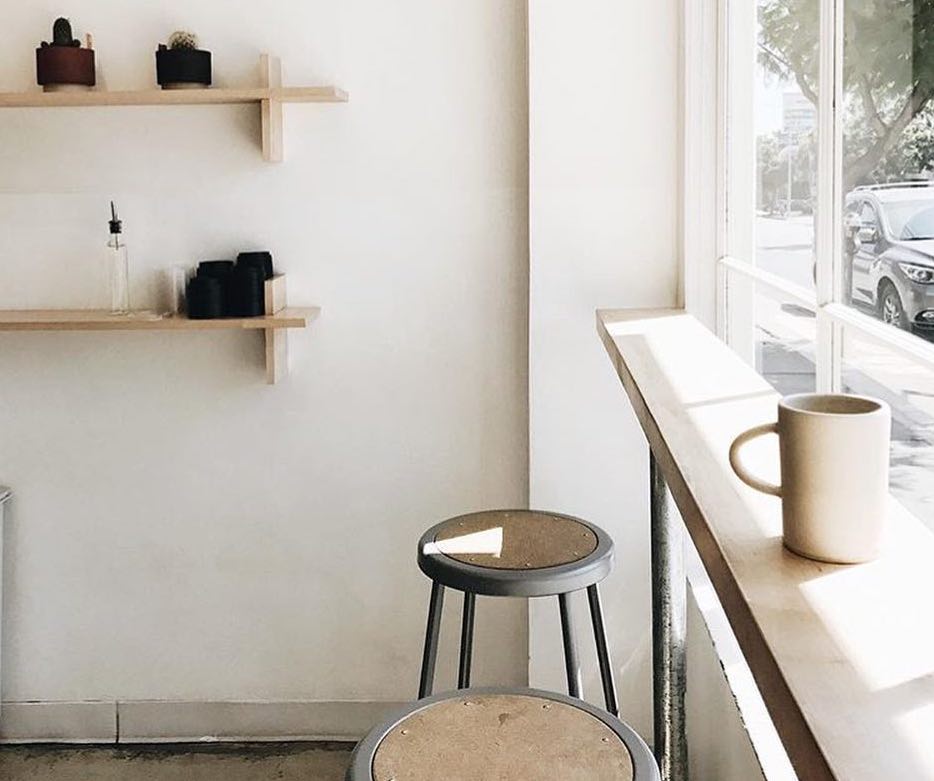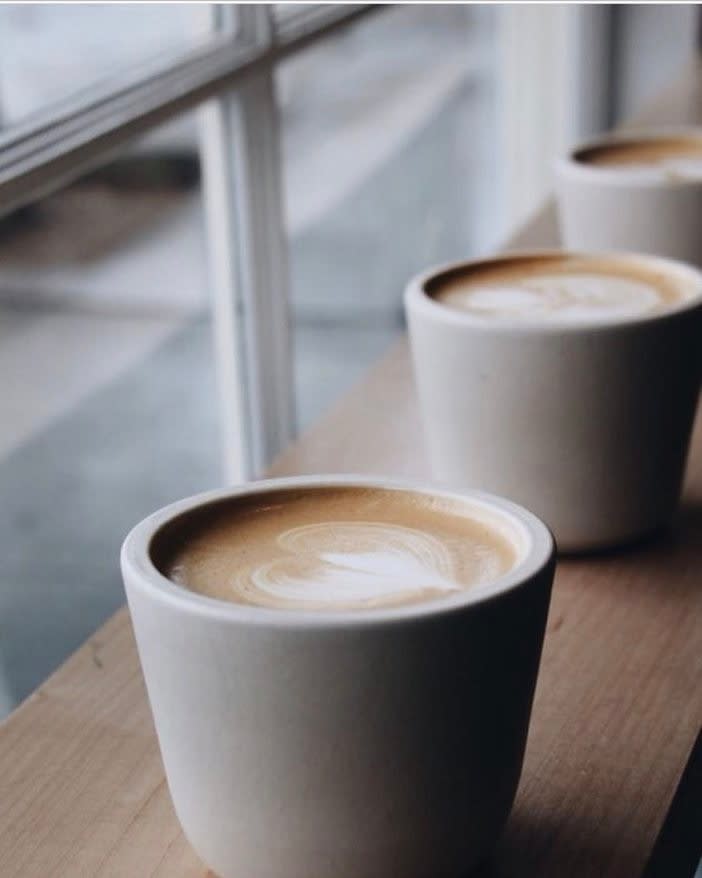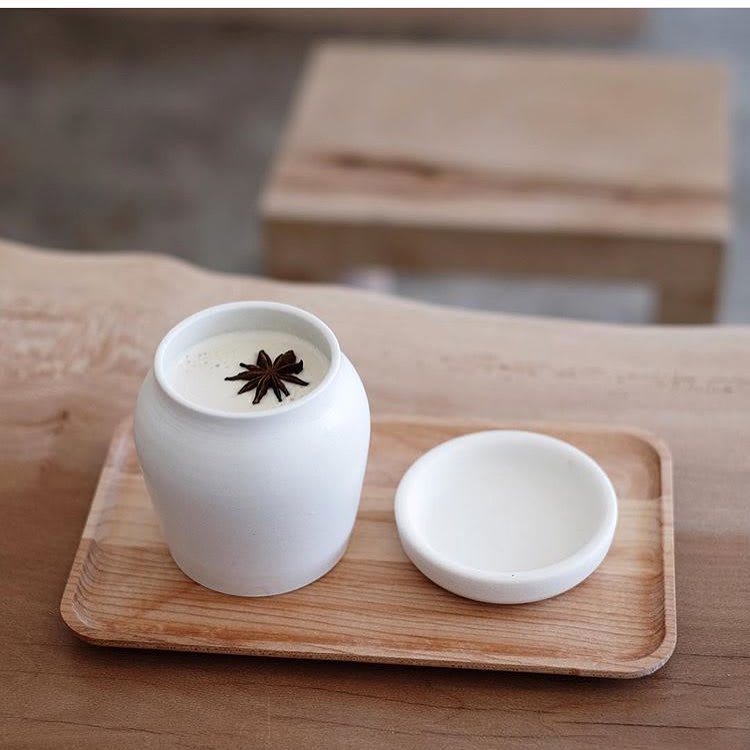 Eightfold Coffee is another one of our top picks for the minimalist who is seeking to escape from the hectic city of Los Angeles. The space features minimalist paintings by local artist Cindy Hsu Zell and a beautiful wildflower arrangement by L.A.-based floral design studio Fibers & Florals.  The black mugs in Eightfold Coffee are stoneware clay and hand painted with a volcanic rock by Ninon Choplin. Eightfold Coffee is the perfect spot for those who love a clean, bright, and earthy toned coffee shop!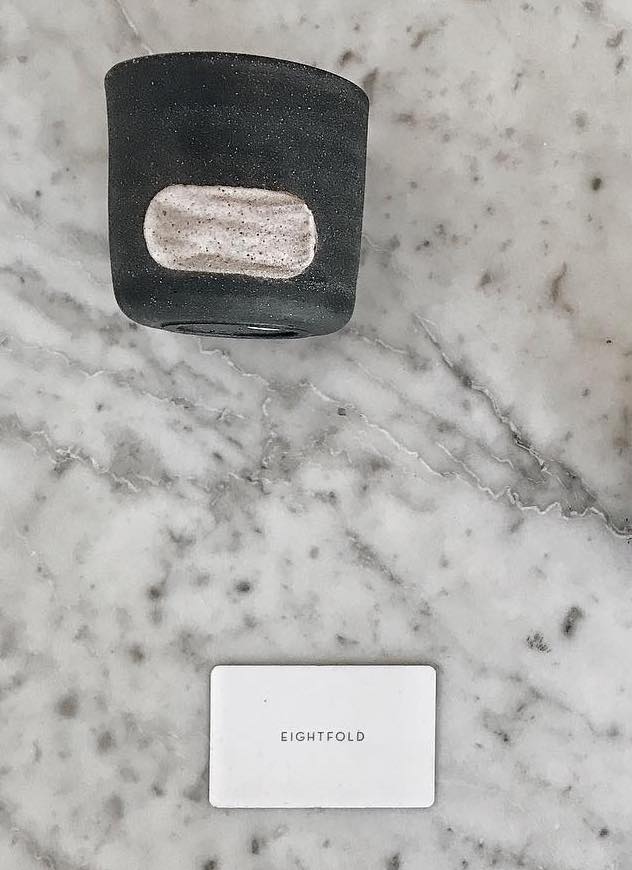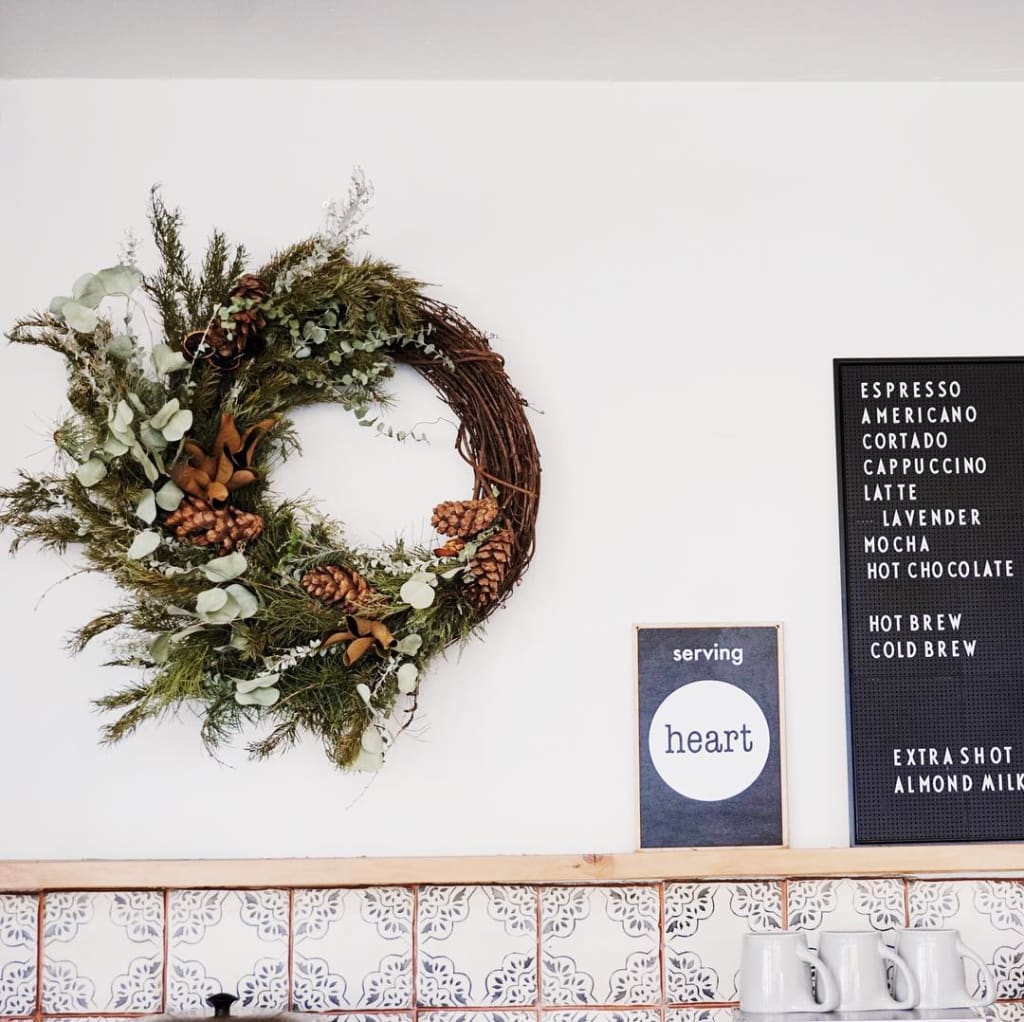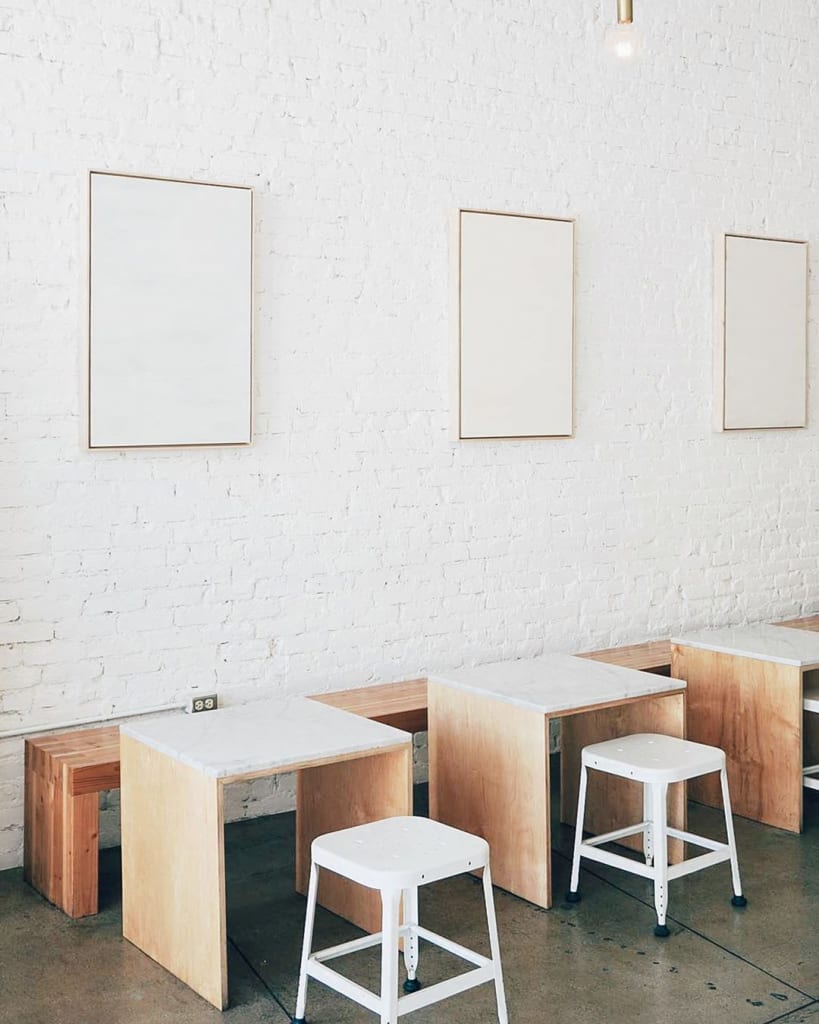 There are more Instagrammable cafes to love Los Angeles! If you're in another city, you can always browse by location or space type on Wescover!