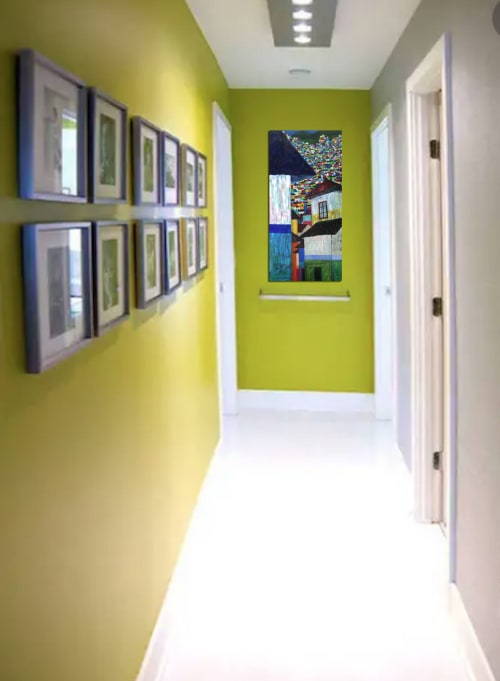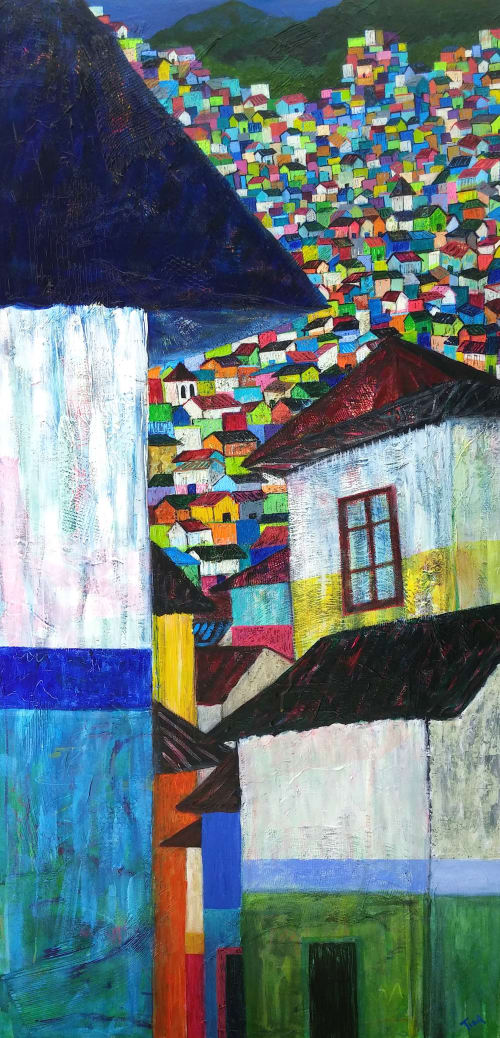 Context & Credits
Item
Modern Rooftops: Stacked Against All Odds
As seen in
Private Residence
, Huntersville, NC


+1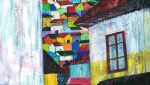 Modern Rooftops: Stacked Against All Odds
Custom options available, ask the creator for customization.
Commission time: 2-6 weeks
Item Details
This piece was inspired by the different favelas(slums) I have been in. When I lived abroad many years ago, part of my graduation requirements included teaching literacy to those who didn't have the privilege of going to school. Very impacting experience on all levels. The bright colors in this piece come through as they symbolize the greatest smiles and fighting spirits I have ever witnessed and felt.
This is from my Modern Rooftops series which is all about the idea if walls could talk. Through my travels and having lived abroad, I have visited many old villages and poor favelas full of colorful people and histories. So many walls have been around for centuries and have "heard" so many stories. The heavy textures layered in my work tell my story hence giving history to my painted walls.