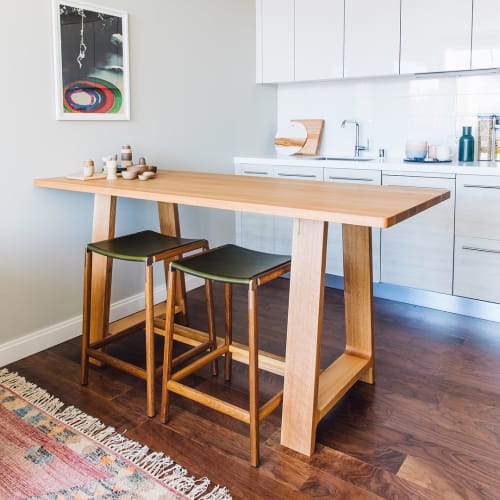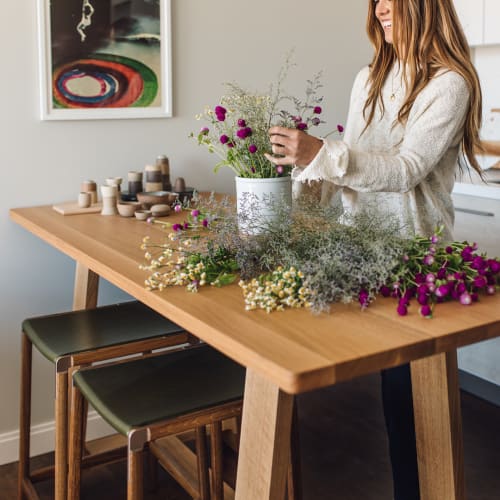 Context & Credits
Item
De Haro Backless Counter Stool


De Haro Backless Counter Stool
US$745
commercial trade pricing available home assembly also available inquire for upholstery options
This creator usually responds within a few hours.
Item Details
Beautiful space designed by Aubrey Maxwell featuring a couple of Fyrn's De Haro Backless Counter Stool.
Photo credit: @stephaniecrusso
PRODUCT DESCRIPTION
The De Haro counter stool makes itself right at home at a kitchen counter or island. Well­placed foot rests contribute to its clean lines and surprising comfort. North American hardwoods and patented metal brackets made in­house are the base materials that bring this functional and modern yet timeless design to life. The entire Stemn line is lightweight, versatile and extremely durable.
-North American Hardwoods
-Metal brackets designed and made in­ house
-Natural oil matte finish
-Comfort-­first design
-Lightweight for versatility
-Built to last
-Made with love by folks in California
Specifications
Dimensions: Height 25.3" x Width 18" x Depth ­ 17"
Weight: 4.5 Kg / 10 lbs