See our Digital Magazine! Inside ILC: 18 Designers Chosen to Showcase for 300+ Hotel Leaders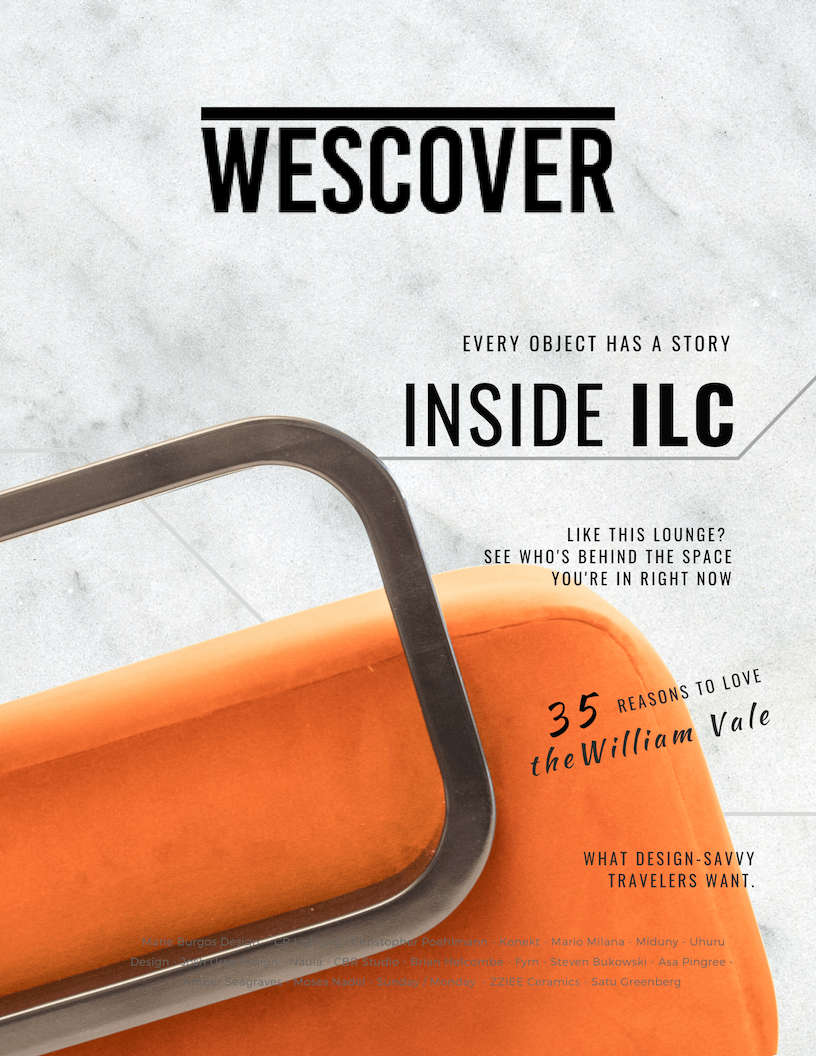 18+ Wescover designers were chosen to showcase at the International Lodging Congress.
Once a year, hospitality leaders gather to share ideas, innovate, and network at the
Independent Lodging Congress
.
We met founders from iconic hotels like
Kimpton and Ace Hotels
, heard talks from the Digital Manager of Architectural Digest and Conde Nast
, enjoyed video call-ins from
Mumford and Sons
(really though, Ben Lovett was a speaker!), and mingled with the next generation of hoteliers dreaming up properties we can't wait to stay at. 
In addition to putting on a successful event, the ever-creative ILC team lead by example and encouraged the industry to invest in local design. I
nstead of renting all their furniture, they asked Wescover to help find independent Creators to fill the space with outstanding art & designs. From the stage to each lounge area, the event showcased the chairs, tables, ceramics, and styling by 18 original Creators. Even the hotel itself, the William Vale hotel, is known for its emphasis on local art! 
See their selections and the story of the space in our event magazine: 
Congratulations are in order to the ILC Team and these exceptional Creators for creating such a unique experience. We are excited to see what comes of it and so proud of everyone involved for putting it together. Keep an eye out for hotels with Creator furniture in 2019!
Creators, if you'd like to be involved in our next event, let us know you're interested!