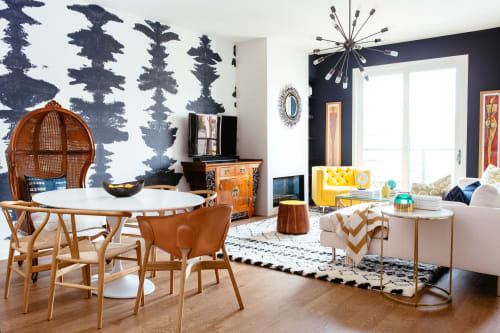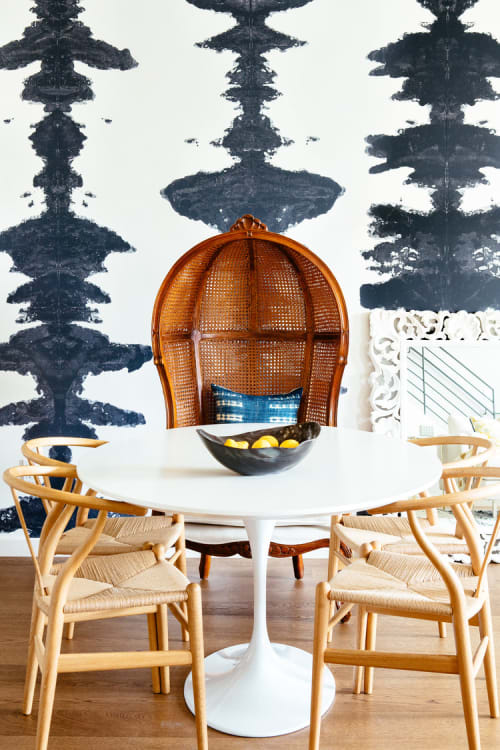 Image credit: Colin Price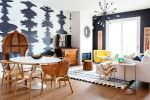 Custom Ink Blots Wallcovering
Starts at $1,569
Panels priced by length. Minimum order 3 rolls or $1750. Custom color and design available. Available exclusively to the trade.
Description
Even though it might be the biggest star of this living room, the wallpaper was the last thing the homeowner committed to. "This was a big white wall, and rather than a gallery wall mishmash of photos, which we considered, we wanted to go for something really bold and glam," designer Noz Nozawa says.
The paper, by Porter Teleo, is made just like a Rorschach test: Artist's ink is poured onto Japanese paper, which is then folded in half to create a mirror image; each roll has one long blot pattern on it. No two rolls are exactly alike. The company custom-matched the ink color to the accent wall in Benjamin Moore's Hale Navy.