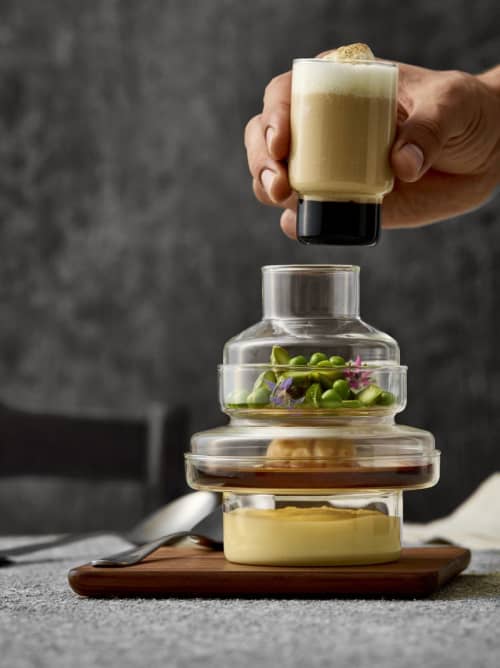 Image credit: KME-studios





+2

Creator not accepting inquiries
AMUSE Tower
Material: borosilicate glass
Size: diameter 12,6 cm x 21 cm / 4,96 x 8,27 inch
Weight: 350 gr.
Packaging Unit: 1 Pcs.
There is a 4-piece Amuse tower and a single stackable Amuse bowl. Inquire for more information on these products.
Amuse Me
This tower is part of the Amuse Me concept, tableware aimed at the special presentation of small dishes and cocktails. Perfect for original food presentation; it invites the chef to play around and get creative. It highlights a simple snack and enhances haute cuisine.
Borosilicate glass
This piece is executed in borosilicate glass. This glass is heat and thermo-shock resistant. Due to the transparency the focus is on the dishes or bites it is filled with. Dishwasher and microwave safe, not oven-safe.
The design is included in the Playground collection of the international tabletop-brand BHS.