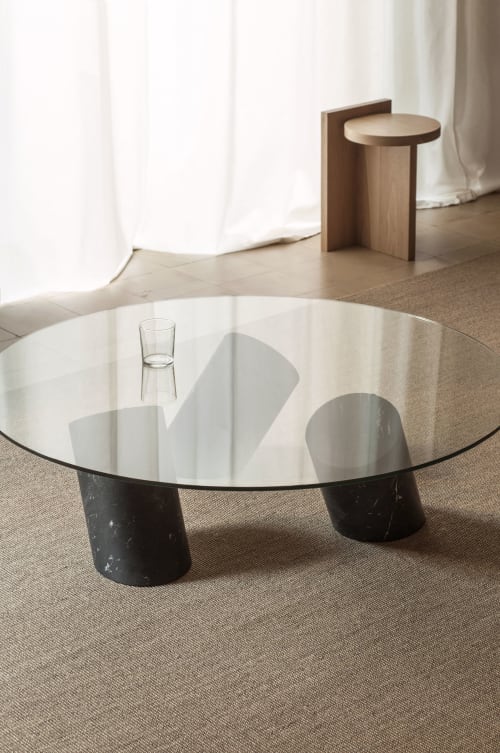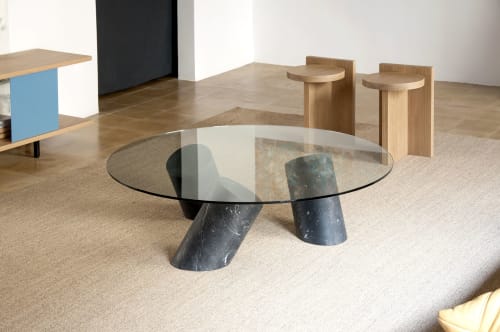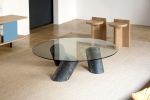 +1

Carnac, the biggest prehistoric complex in the world, gives name to this sculptural table originally designed by Goula/Figuera as an installation for an exhibition of experimental design. The studio wanted to create different typologies of furniture by playing with the distribution of the marble cylinders, that seem to come out of the ground and create different compositions.
The new version produced by GOFI adjusts the dimensions from the original design and is available in two sizes that can be used individually or as a group.
Have more questions about this item?