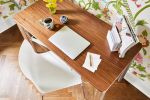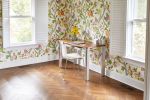 +1
Custom options available, ask the creator for customization.
This desk takes the brilliant limited edition work from FriendsOf and creates a beautiful sundown artprint. Exposed, finished plywood edges with aerospace grade aluminum legs and fasteners exposed in all their glory at an attainable price. Built in the Bronx, NY. Standard dimensions are Height: 29 Inches; Width: 47 Inches; Depth: 23 Inches, but let us know if you would like a custom size.
Have more questions about this item?