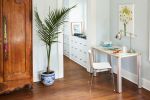 +1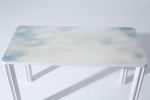 Featured In Chelsea, New York, NY
Price from $749 to $1,099$749-$1,099
Custom options available, ask the creator for customization.
Stefano Pasqualetti (b. 1986, Pisa, Italy) offers a meditation. Breath in deeply, breathe out slowly. This photographic work captures the lightness, freshness, and tranquility of the rarified air up above.
Standard dimensions are Height: 29 Inches; Width: 47 Inches; Depth: 23 Inches, but let us know if you would like a custom size.
Have more questions about this item?