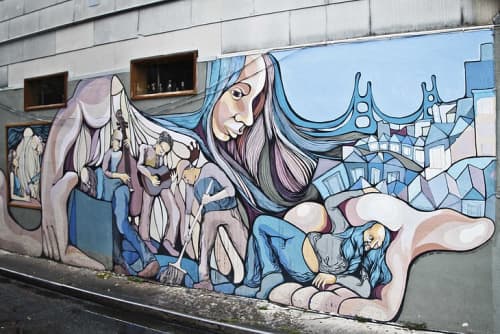 Compassion Lives Here 2005 - Street Murals
Featured In Valencia Street, SF, San Francisco, CA
There is a beautiful mural found at a nearby playground in Valencia Street, SF that says ""She's got the whole world in her hands."" It represents the strength and support needed in any community and that empathy and compassion are gifts you can always give. Created by Andre Karpov, this piece extends further beyond a street sweeper and a homeless man, to musicians being held in her right hand.
Item
Compassion Lives Here 2005
Have more questions about this item?