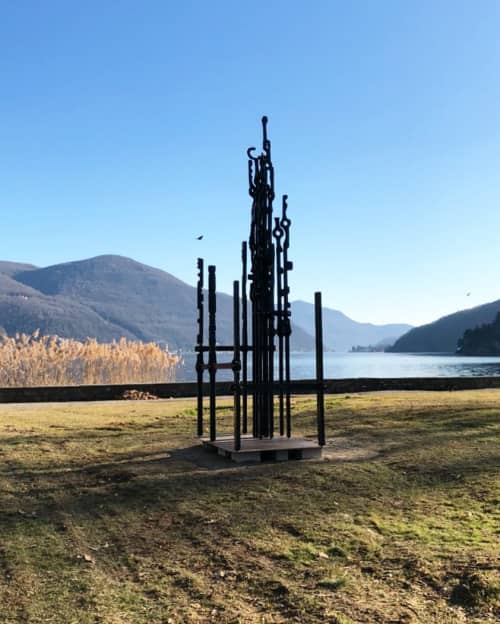 +1

Featured In Lake Lugano, 
The Fibonacci piece stands 4,5m tall in this awesome open space at Lake Lugano and was a commission delivered to Lugano, Switzerland. The placement in the landscape and physical interaction discovered only in location. Design based on Fibonacci growth spiral investigation creative playing on a structural conceptual base.
Have more questions about this item?