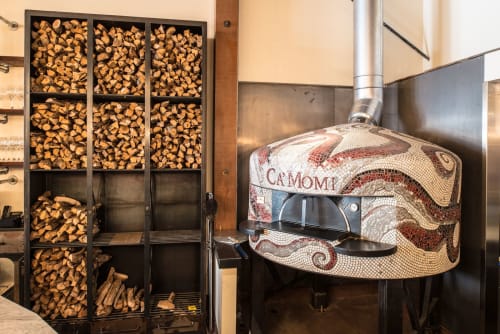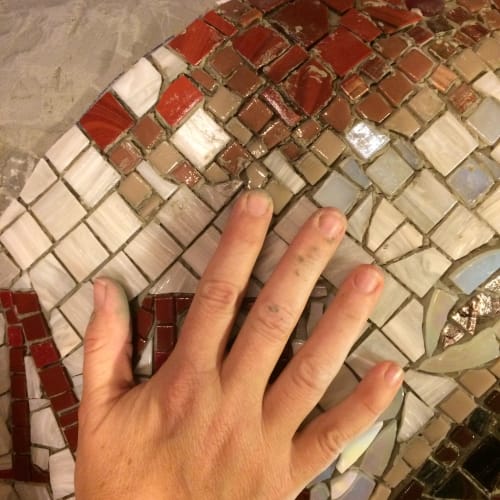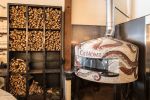 +2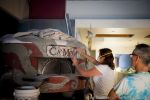 'Athena' Mosaic Pizza Oven
This mosaic was installed on an Acunto Napoli pizza oven for Italian clients who were opening a new restaurant in downtown Napa. It is in the center of the open kitchen where guests can watch Chef Dario create and cook their dinner one pizza at a time.
They wanted a red octopus on the oven, to represent the sea and the opposing forces of water and fire. The octopus was also an important symbol for the clients, to show the many people involved and deep passion for their work in food and drink (they also make wine and beer) all connected at the center by love and family.
The mosaic surface is 60sf and we used over 20,000 tiles to create the image. I selected a number of different kinds of tile - glass, ceramic and smalti (a traditional Italian mosaic material) to achieve the layered shading and complex patterning on the octopus' skin.
While working on this project, I read "The Soul of an Octopus" by Sy Montgomery and learned so much about these incredibly smart and myterious creatures.