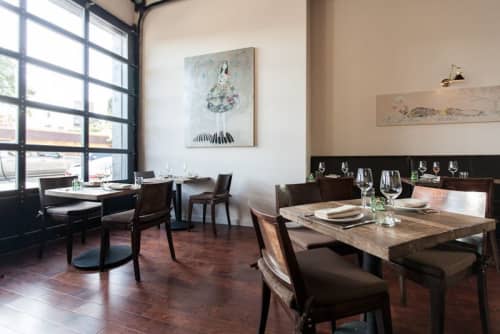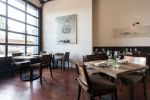 Artwork "Mamma" - Paintings
Featured In A16 (Rockridge), Oakland, CA
San Francisco artist Kelly Tunstall did the ocean-themed artwork visible throughout A16, including this fine art giclee print, "Mamma." The work is highly personal for Kelly as she had just had her first child and was pregnant with her second when she did the installation. Shelley, the owner of A16, commissioned her because her husband Greg had introduced her to her work after he bought a piece from Kelly 15 years ago, at her first show at 111 Minna Gallery.
Shelly rocked Turnstall's newborn son while she brought "Mamma" to life on the walls of A16.
Have more questions about this item?