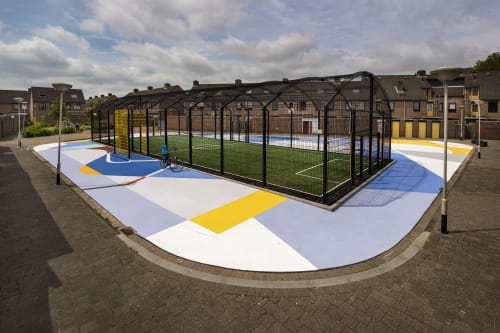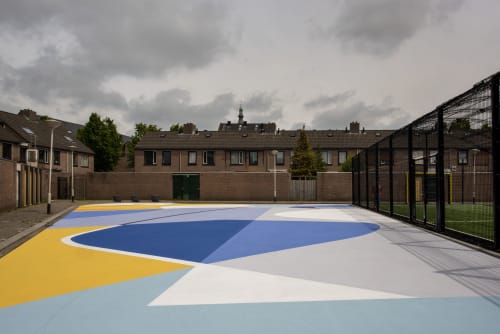 Image credit: Edwin Wiekens, Justin van der Moezel
Context & Credits
As seen in
Odilia van Salmstraat 42
, Breda, Netherlands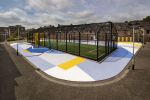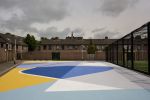 +6

Item Details
The project is realized by the Italian artistic duo Gummy Gue, curated by Blind Walls Gallery and supported by the Municipality of Breda, Netherlands. It consist of a horizontal painting on the surface of playgraound in Odilia van Salmstraat, in the Gerardus Macella neighborhood in Breda, which surrounds the football cage dedicated to the player Hein van Gastel.
In Gummy Gue's projects there is always the desire to find a meeting point with the structural reality where they operate, so this project has developed through the search for proportional relationships with the irregular shape of the concrete perimeter and the field's area.
In harmony with sports events, the environment is qualified through a dynamic of shapes that visually amplifies the space of the game, the becoming of movements and gestural freedom, to arouse emotional involvement in people who cross the surface.