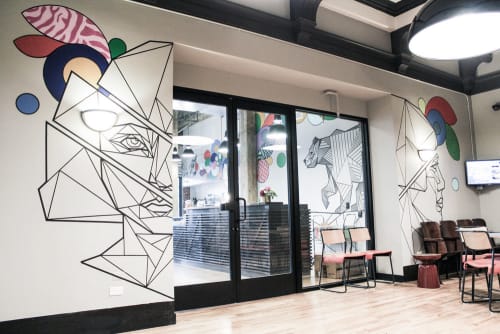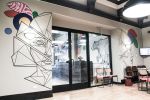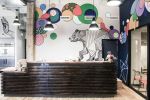 +3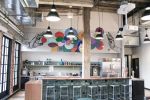 Grit Collective commissioned Allison Kunath and The Couto Bros. to create flowing, cohesive murals amongst multiple rooms on the 12th floor of WeWork Downtown LA.
"The entire mural project for WeWork was not only an act of collaboration - but a work of art about collaboration. Given the nature of the space, we wanted to create something that illustrates the magic that can only be created when people come together. Our design started with the hands (rendered by Allison Kunath) and the shapes in between (rendered by The Couto Bros) to represent the act of collaboration. The shapes become the creation, and like an idea too powerful to be contained, they spill into the rest of the space building a dream-like environment. We all took a slightly different approach with this project, which included more spontaneity, and intuitive decision making. We played off each others marks, and took it one step at a time, creating balance as we went. There's something special about shared creative energy. We Can't wait to see what other collaborations originate in the space." — Allison Kunath, Artist
Have more questions about this item?