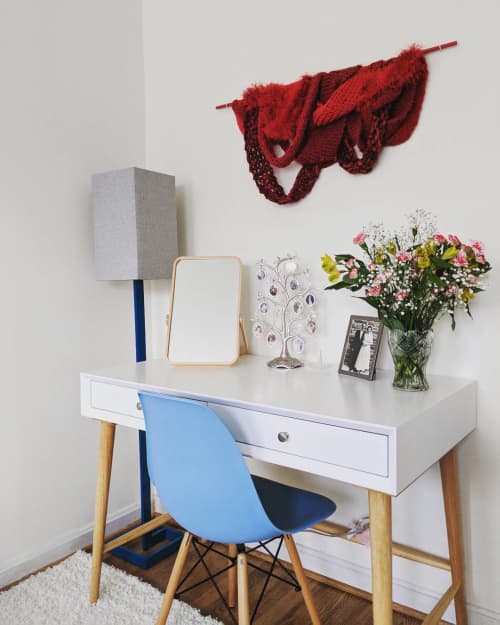 Big Red - Macrame Wall Hanging
"Big Red" by Lauren Stern in this amazing home in Alexandria, VA.
This bold interwoven wall hanging was hand-knitted and created using a variety of fun types of red yarn and incorporating several different stitch patterns. Each piece has been draped and intertwined to a red painted wood dowel to create an interesting piece of fiber art.
Have more questions about this item?