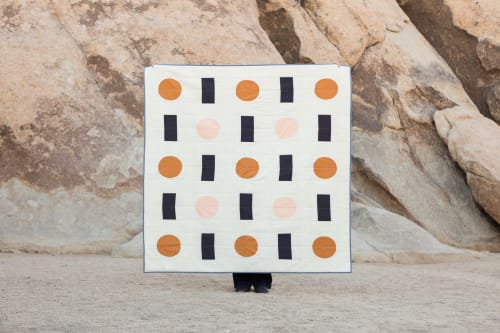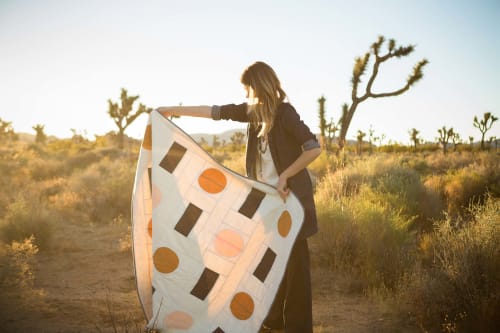 Context & Credits
Item
Trans Pecos Throw Quilt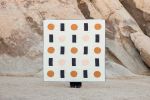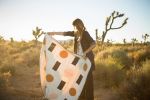 +1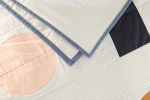 Shipping: Free shipping in the US, ask the creator about international shipping.
2-5 business days.
Creation time: 4-6 weeks
Custom options available,
ask the creator
for customization.
Item Details
Made with raw silk, cotton and chambray, the Trans Pecos Quilt was inspired by West Texas and is one of the favorites of the Balance Collection.
Trans Pecos, also known as far West Texas, is one of those places where I feel at home. There's something about that wide open land with little more than the road and landscape that feels very salt-of-the-earth and essential, but also full of possibility. As a born-and-raised Texan, it's a part of my home state that, before visiting, I couldn't have imagined the incredible rock-faced cliffs of Fort Davis, the jaw-dropping vistas of Big Bend or the controversial art community of Marfa existing within its borders.
The Trans Pecos Quilt is inspired by the rugged minimalism of West Texas with the soft colors of the Chihuahuan Desert broken up by the bold charcoal, a nod to Donald Judd's sharp-edged sculptures scattered across the Chinati Foundation in Marfa. Cotton chambray binding tips a hat to the cowboys and ranchers still very alive and well in West Texas.
Four sizes available:
Crib: 48" x 48", perfect for a little one
Throw: 64" x 64", great for snuggling on the couch
Queen: 96" x 96", fits a full or queen size bed
King: 104" x 104", fits a king size bed
Top: ivory linen cotton with charcoal, peach and gold cotton
Binding: linen cotton chambray
Back: unbleached cotton
Batting: thick unbleached US-grown cotton
Machine pieced, quilted and bound
Care: Machine wash delicate in cold water with a gentle detergent. Tumble dry low or hang to dry.
Add a hanging sleeve to turn your quilt into a piece of wall art. The sleeve is made with the same fabric as the quilt back and lies flat when not hanging, so you can still use it as a quilt.
Each quilt is made to order just for you. Please allow 4 - 6 weeks for production.