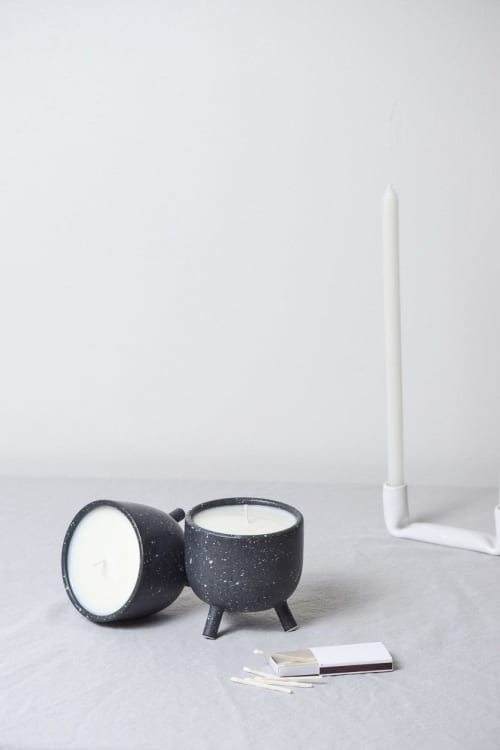 Image credit: Stone + Sparrow



Granite Candles - Lighting
Price from $35 to $45$35-$45
Granite speckled candles with little peg legs and wooden wicks. Candles are scented with a mild citrus essential oil. Minimally designed to fit any space.
Small pieces are approximately 4" tall and 3" wide; 30-40hrs burn time.
Large pieces are 2.5" tall and 5" wide; 35-45 hrs burn time.
After burning, the remaining wax can be easily cleaned out with dish soap and hot water. Food, oven and microwave safe. Hand wash recommend but not required.
Available in other finishes. Please inquire or contact via the product URL website.
Not accepted
Trade Members enjoy Free returns within 30 days regardless of the Creator's return policy.
Learn more
Have more questions about this item?