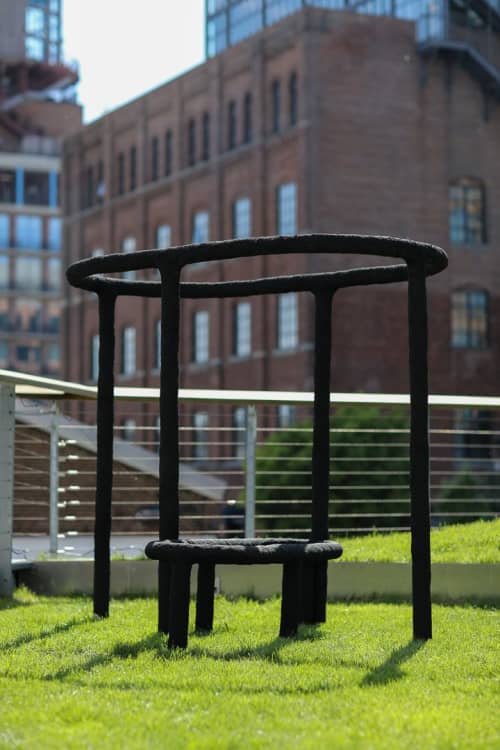 Image credit: Dwight Cassin


+3

Hot Cereal, Cold Patch - Benches & Ottomans
Featured In Inside/Out - The Vale Park, Brooklyn, NY
As romanticized by the radical minds of the Beat era, the road is a symbol of freedom and a poetic journey of excitement, disillusion, and beautiful chaos. Influenced by the writings of Jack Kerouac, Hot Cereal and Cold Patch is an exploration in defining a more tactile relationship of the road and oneself. While using the raw, somewhat grotesque materials of road laying and industrialization processes and pairing them with minimal structures, referencing the bare construction of London gas holder towers, Hot Cereal and Cold Patch creates a physical impression of chaos and beauty while offering spatial arrangements for plants and seating.
Materials: coal slag, cold patch, sealer
Have more questions about this item?