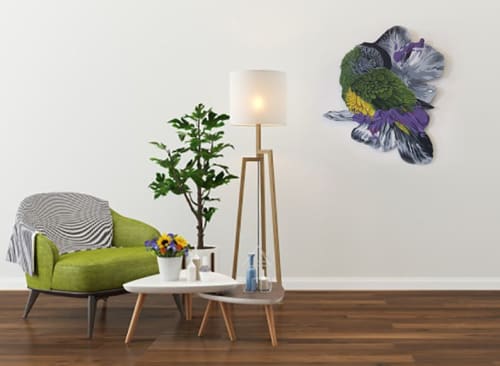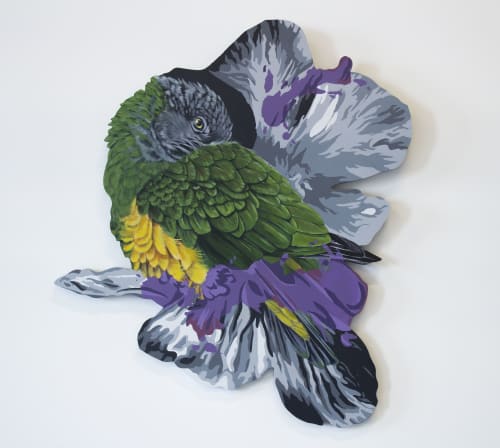 Context & Credits
Item
Parrot Cut Out Wall Piece
As seen in
Private Residence
, Lowell, MA


Parrot Cut Out Wall Piece
US$400
Includes professional packing and shipping.
One of a Kind item
Shipping: US$20 shipping in the US, ask the creator about international shipping.
Item Details
This 24x24" wooden cut out of a parrot is a unique and eye-catching centerpiece for any residence or business. It is triple-coated to prevent light damage or deterioration over time. It hangs like a regular painting so installation is just as easy.