5 Handmade Circular Dining Tables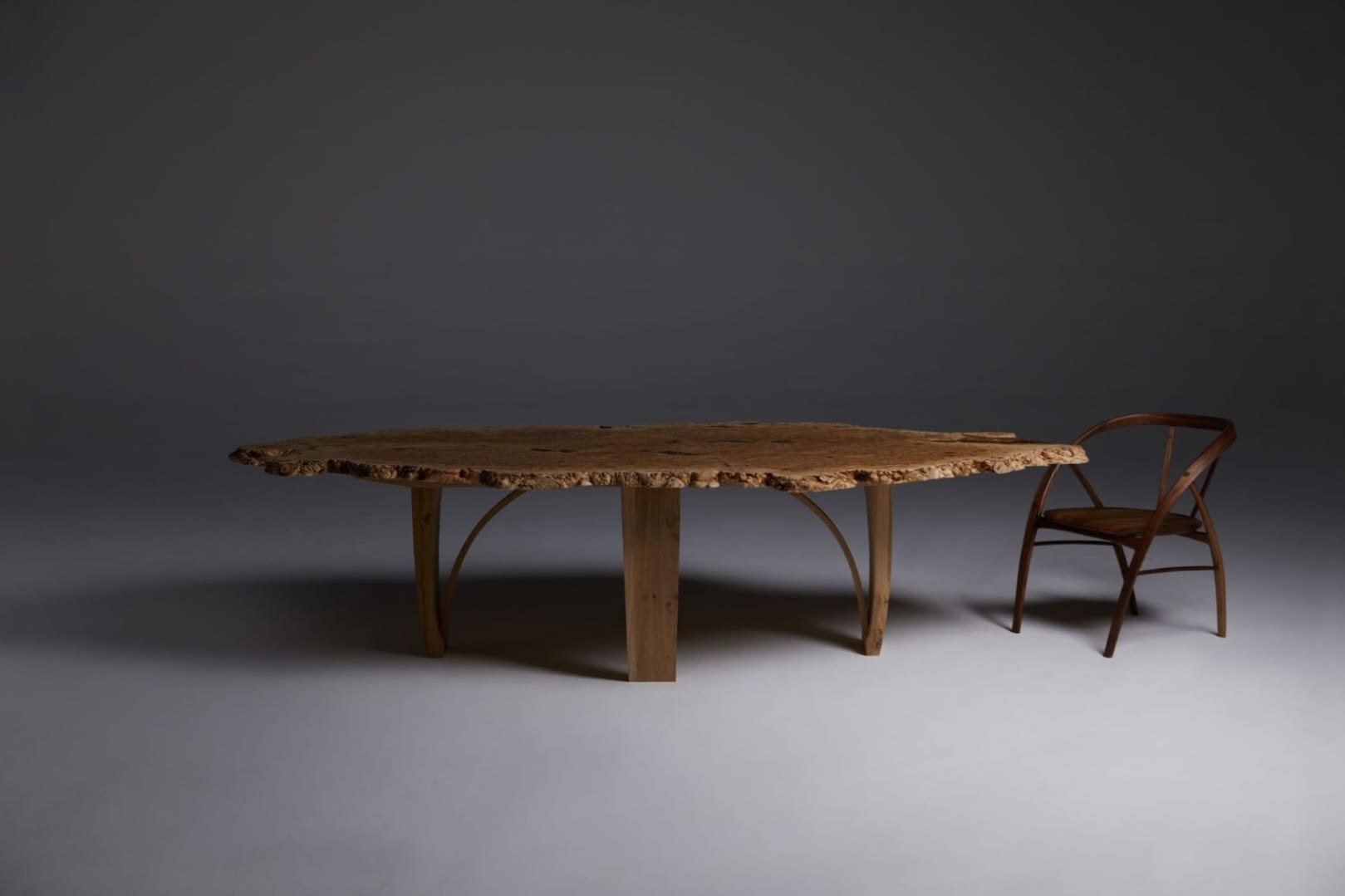 Circular dining tables bring an element of class and livelihood to any dining room, living room, or anywhere else in the home. The best circular dining tables have elements of design that stand out, while remaining cohesive with the overall theme of decor. Here's some of Wescover's favorites, and why we love them.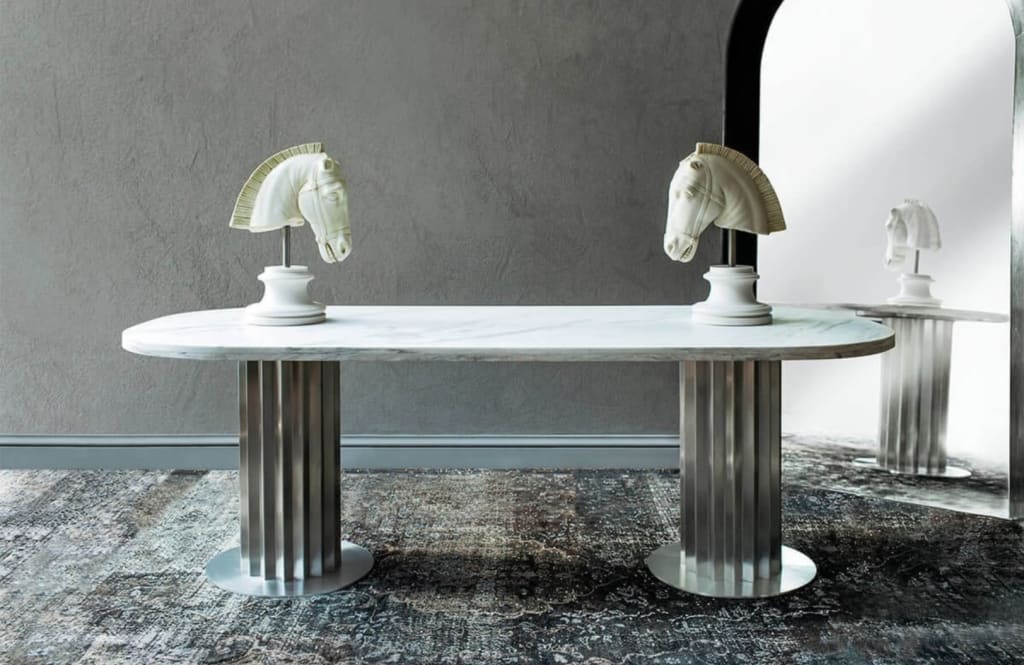 This classical piece brings together elements of past, present, and future.
History thrives within the notes of stone, the present is alluded to within the marble top, and finally, the future is showcased within the chrome elements. This table is not only a great conversation starter, but an extended invitation to sit and talk. 
LAGU is one of the leading experts when it comes to marble dining tables, and they also offer a 10% Trade discount for Wescover Trade Members! A piece like this will not only set the stage for your meal, but offer a well-crafted place to put it.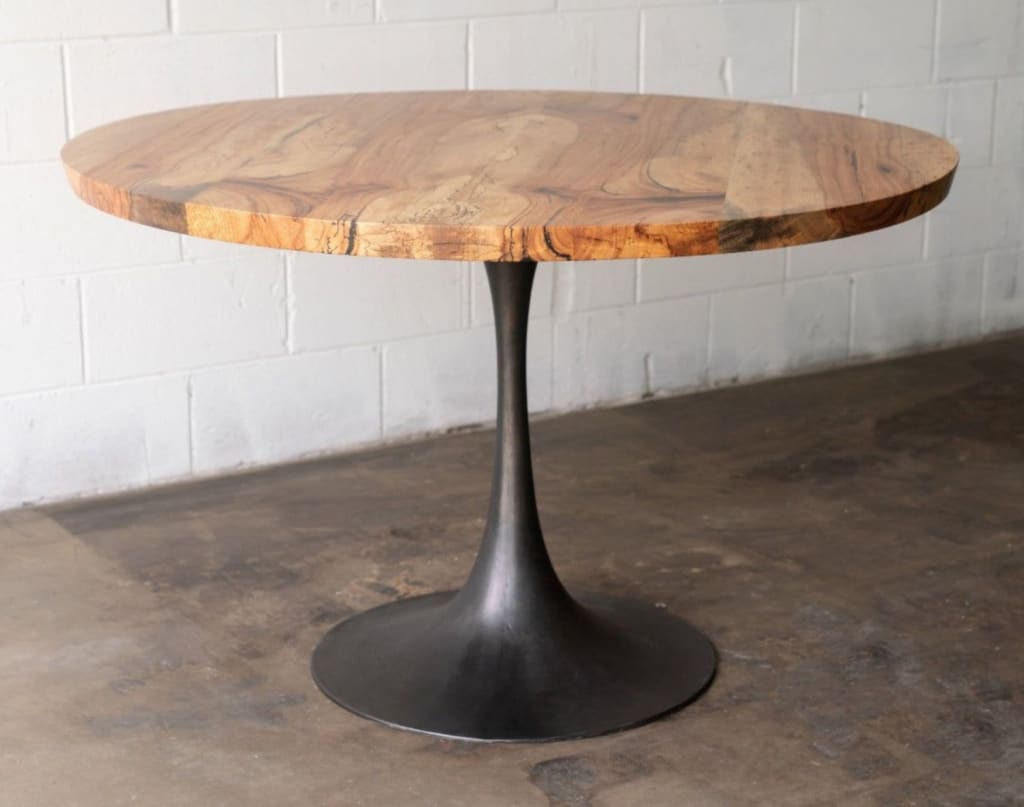 Alabama Sawyer takes Alabama's natural urban resources into beautiful functional art.
Their wood elements are the perfect neutral addition to any home decor style. The flared base adds a touch of style and sophistication, while remaining functional and convenient for your loved ones to pull up a chair. 
Wood grain elements are a wonderful way to stay timeless in your interior design. Alabama Sawyer's work is not only attractive. These pieces from are sourced from logs retrieved from landfills – save the planet, and your dining space.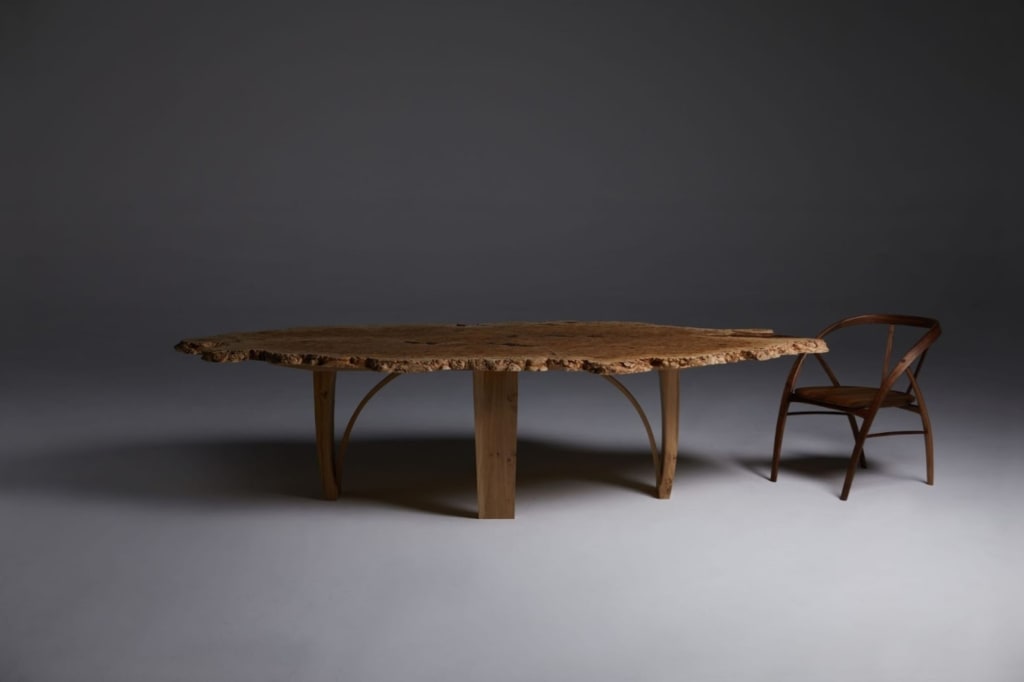 Not all circular dining tables are the same, and this English Burr Oak Oval Dining Table by Jonathan Field proves that.
"Elegant simplicity" is a term that Field uses to describe his style. That's evident in this piece between the scale and scope of the fringed oak details. The not-quite-oval shape is the best part, and this allows some intricate detail to be featured among the simplicity.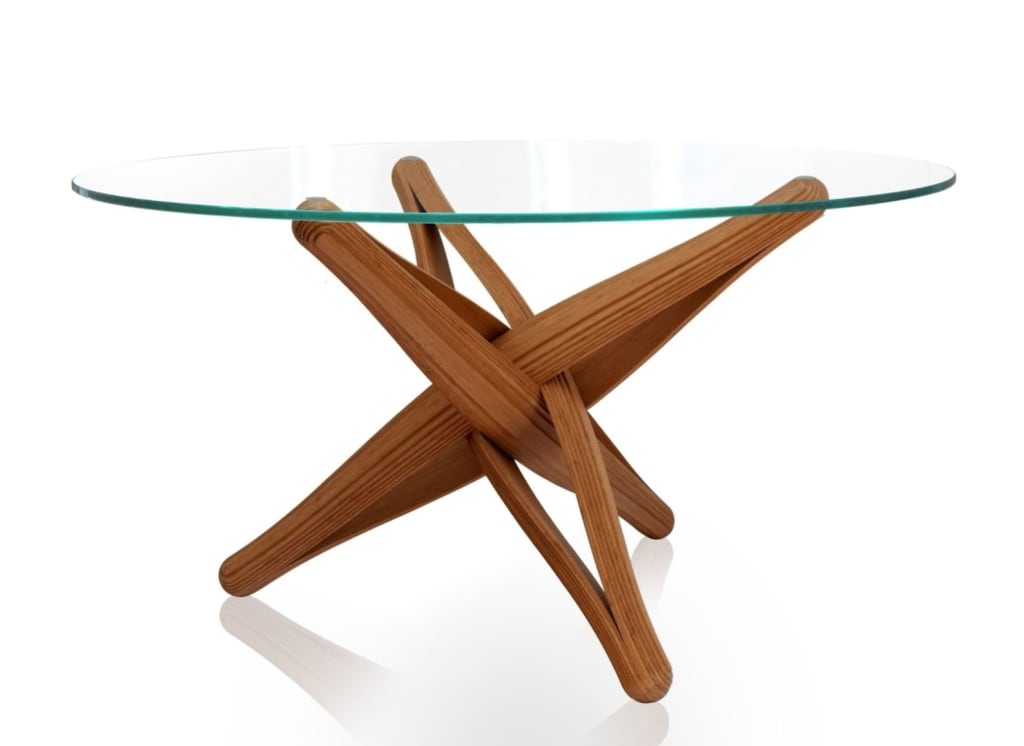 Bamboo brings a light, airy feel to this circular dining table.
Natural materials like this and glass can brighten up any space while adding a ray of personality. When searching for the perfect piece, be sure to take advantage of JAN PAUL's incredible abilities. Here, they take the sharp, geometric shapes of nature and transform them into seamless conversation starters for your dining space. 
The "lock" element to this piece is a staple of JAN PAUL's iconic, intertwining style. JAN PAUL also kindly offers a 10% Wescover Trade Member Discount for fellow professionals.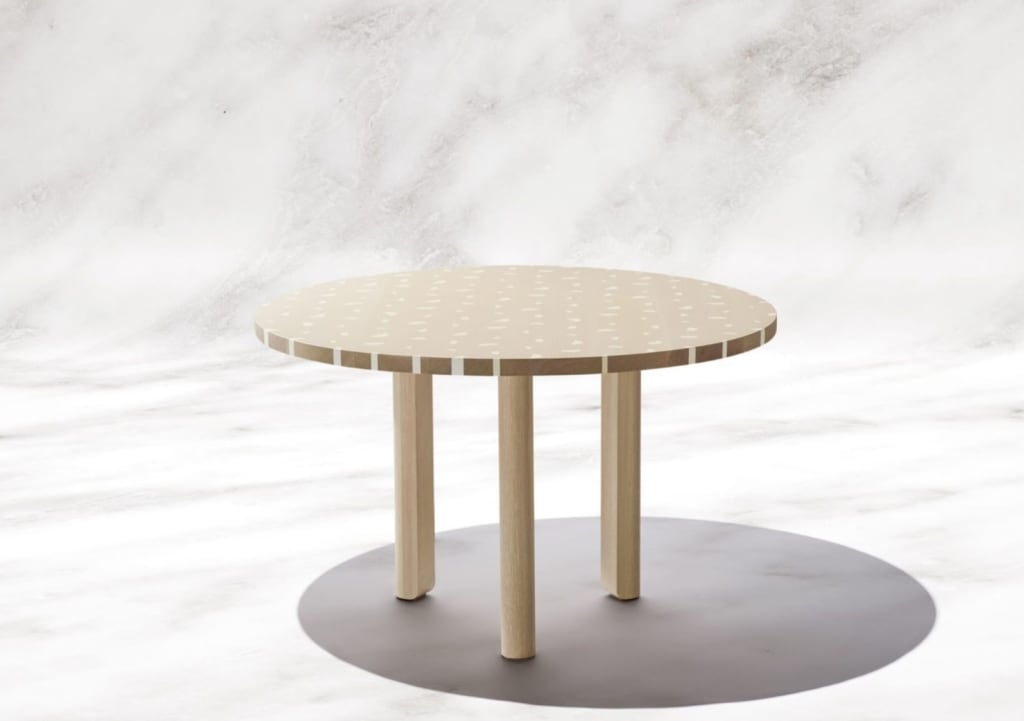 The beachy, lightweight vibes of this table are a staple of HACHI Collections' work.
This table brings together rounded elements paired with the perfect amount of detail. Our favorite detail is this table's white paint-like accents. Designs like this make for a bright, neutral color palette that pairs well with any interior design style. Between the vintage look of exposed wood, and the bohemian vibes of this circular dining table, HACHI has you covered. 
Wescover considers ourselves fortunate to be surrounded by driven, innovative creators who specialize in furniture. Featured here today are just a few of our favorite options for circular dining tables. To see more of this beautiful type of functional art, check out our Oval Dining Table Collection. 
One thing in every home around the world and throughout time remains true: dining tables bring together the hearts and minds of the home.
Can't get enough?
Wescover has a wide variety of Dining Room Tables, and we're confident we have just the piece you're looking for.