Creator Spotlight: Nosheen Iqbal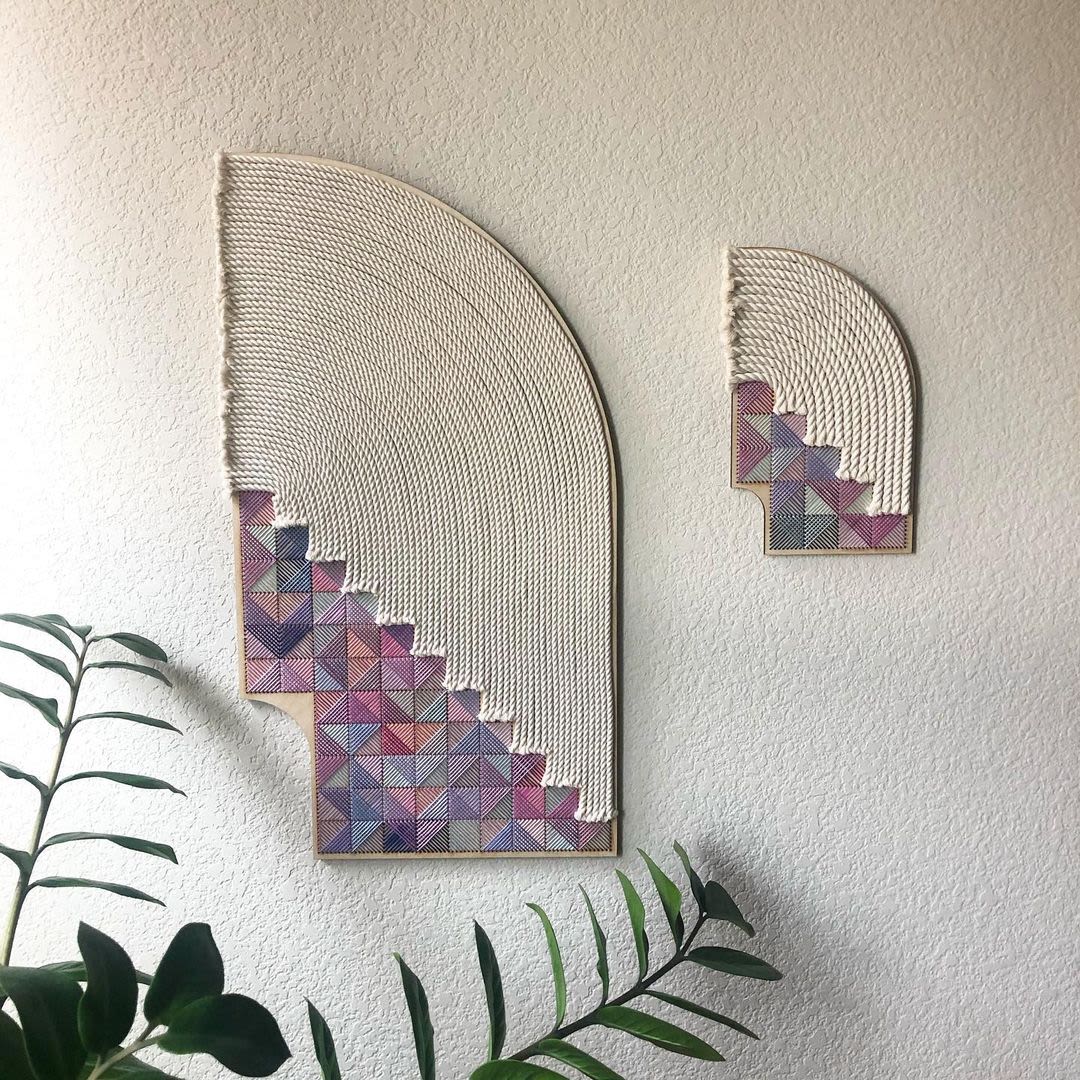 With a background in communication design, Texas native Nosheen Iqbal weaves her Pakastani heritage into each of her unique embroidery works. She has an impressive professional portfolio, having worked as a designer for brands like Fossil, DKNY, Armani Exchange, and Opening Ceremony. Nosheen has always found inspiration in the combination of differing material qualities, and has shown interest in miscellaneous pieces of fabric and mixed media tactility from a young age. She has always loved the endless possibilities that can be created with differing material qualities, as exemplified in her wall hangings which she describes as "plays on color and material." Hear what Nosheen had to say about her artistic process.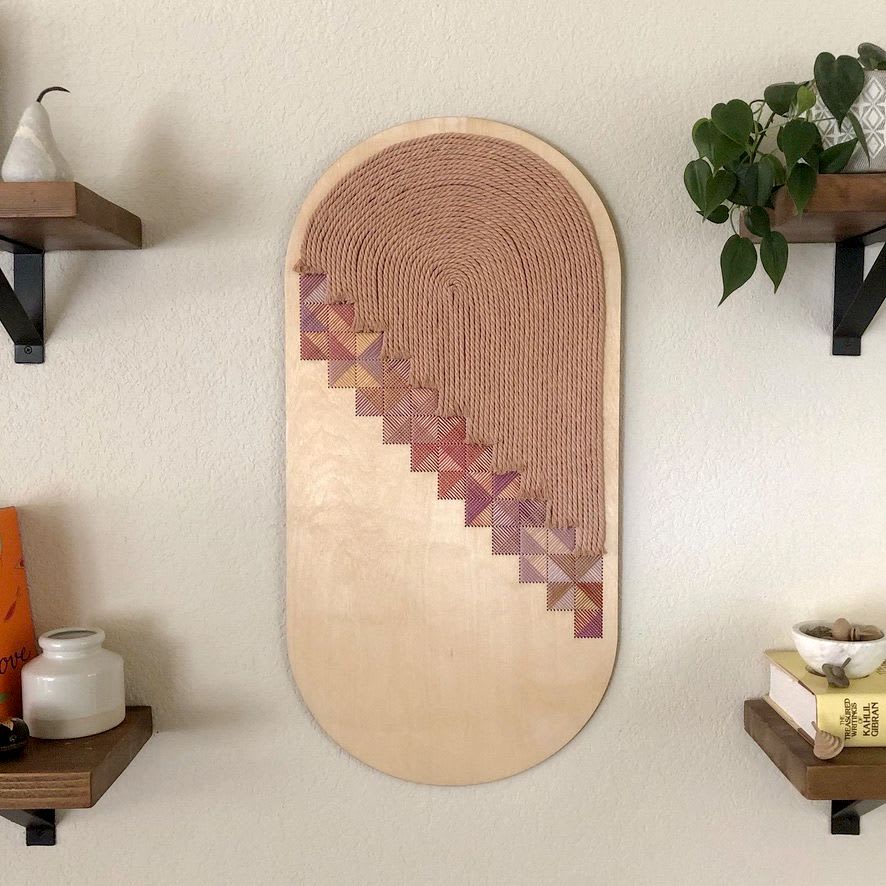 What's unique about your work?
I love to combine materials that are not necessarily mixed together. The juxtaposition between opposites and creating a harmony between two materials has always inspired me. Taking the traditional craft of embroidery and putting a unique spin on it by embroidering through wood is the key theme through my work.
What do you want people to do or feel when they encounter your creations?
I want people to feel a sense of discovery when they they see my work. At first glance, most people don't realize that I embroider directly through the wood. It entices the viewer to draw closer into my pieces to explore the texture and play on colors.
What is your favorite material to work with?
Embroidery thread! I love how thread can itself be a work of art and yet also be used as a material to connect pieces together.
How do your pieces come to life? Tell us one interesting thing about your creative process?
My pieces are all about texture and color. I always have a color palette in mind but once I start the embroidery part, colors start to overlap and sometimes trick the eye and create the illusion of a slightly different color. I can use the same palette in another piece but it will always look a little different depending on how I embroider the colors and how much of one color I use over another.
What funny moments, unexpected surprises, or obstacles have you encountered?
When I first started my craft over 10 years ago, I would experiment with different kinds of woods. For a few pieces I used ash and I almost gave up because I was breaking so many drill bits. I was so distraught until someone told me that ash is used to make baseball bats and its one of the most durable woods used. Definitely a lot of trial and error at the beginning.
What motivates and inspires you?
My work is a slow craft and that is such a contrast to the creative corporate life I used to be involved in. It is so important to give yourself an avenue to create in a calm environment where you can engage all the senses.
What makes a space special?
I love the idea of space creating some sort of sanctuary, whether it is a place that people gather to share stories or a place where you can contemplate. The surroundings where artwork is hung should be able to help bring a place alive and spark a moment.
See Nosheen's work: