Google Lens and Wescover are Working Together!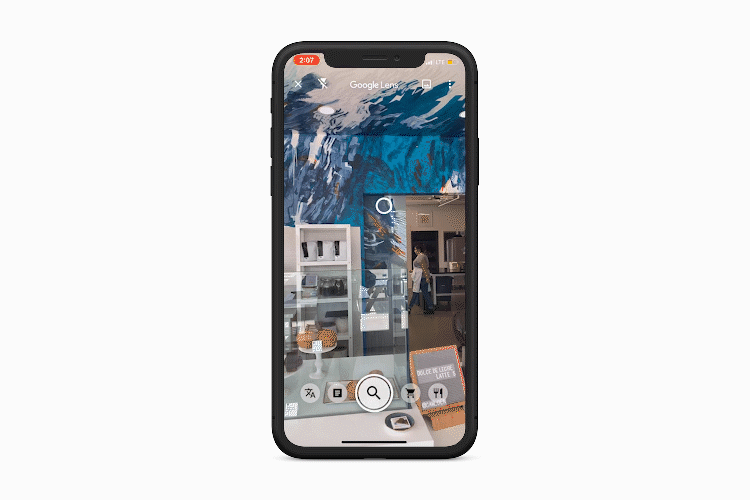 We are excited to announce that Google Lens will help our artists get discovered using their AR/visual search. After a year in the making, we are so happy to see this come to life and create opportunities for our community!
If you're new to Google Lens, it lets you search for what you see. This visual search lets you look up what's in front of you and, in the case of Wescover, leads you to an exact match online. So if you're out to coffee and you love the painting behind the barista, instead of typing to describe what you're looking at, "who made that colorful mural in craftsman and wolves?" You just open your camera to look up the item and, since it's on Wescover, you'll discover it's made by Heather Day and her story! 
We are especially excited because the announcement is on the heels of Lens launching with prestigious art destinations like the de Young Museum. What's special about Wescover is that we bring this museum experience outdoors. So anywhere there's art by our creators—like a hotel, restaurant, or city street corner —it can be explored like a free museum.  
It's an empowering tool for anyone interested in art. Curious traveler can now explore city streets like a free museum and learn about the local artists there. While professional interior designers and savvy consumers can use it to browse their favorite restaurants and hotels like showroom floors.
Most of all we are excited about how it'll impact our Creators because anytime time someone is curious about their work, it becomes an opportunity for them to get discovered. Whether it's by a supportive new fan or a career-changing client, these discoveries encourage artists to keep creating and make our spaces more beautiful!  "We're excited to see the difference our content is making. Each exact match gives creators the credit they deserve and helps consumers find what they're looking for" says Wescover co-founder and CEO, Rachely Esman.
Want to try it out?
For the launch, we are starting with this map to lensable works around San Francisco in nearby neighborhoods (and more cities soon). Since the technology is so new, we are carefully curating each art piece and moving them in flights to Google Lens. The incredible part is we're getting an exact match to these works using Lens and learning more about each piece as we go. Every week the map will grow to include new art too!

When you spot a local art piece that's on the Wescover map, point the camera at it using Google and you'll learn the Creator's story, see more of their work, and reach out as a fan or buyer.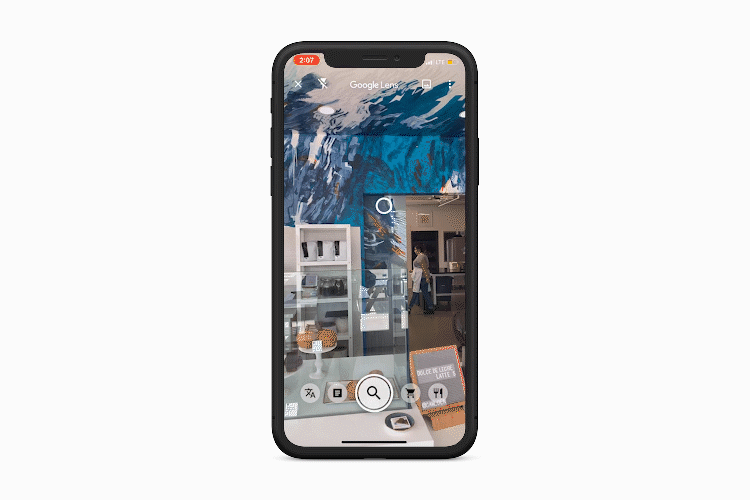 Users don't even need a special device, just a smartphone. It works with both iOS (iPhones, iPads, etc) and Android. So whether it's an art fan or interior designer, anyone can discover our Creators using Lens. Follow the steps above to make sure you have Google enabled before you go exploring! 
Creators, want to get involved?
You could be apart of our next group featured with Google!
We're starting with 2D art pieces in public spaces (paintings, murals, and wall hangings) so make sure you have them up on Wescover. In the near future, we will use this tool to reveal more 3D objects like furniture and light fixtures too. Next, make sure each item has a clear photo, location, and a good description. Users want to get to know the artist and purpose behind the art they're encountering— not just materials and dimensions. If the piece has a fun story or fact about it, please add it to the description! Try to make sure your page has at least 5 other works for curious new fans to explore. Once you've polished your page, reach out to learn how you can get in on the first wave of discoverable art outside the showroom! 
If you're a Creator on Wescover and you're excited about getting involved right away, send us a message! editorial@wescover.com