Trending Colors: Marigold and Mustard Yellows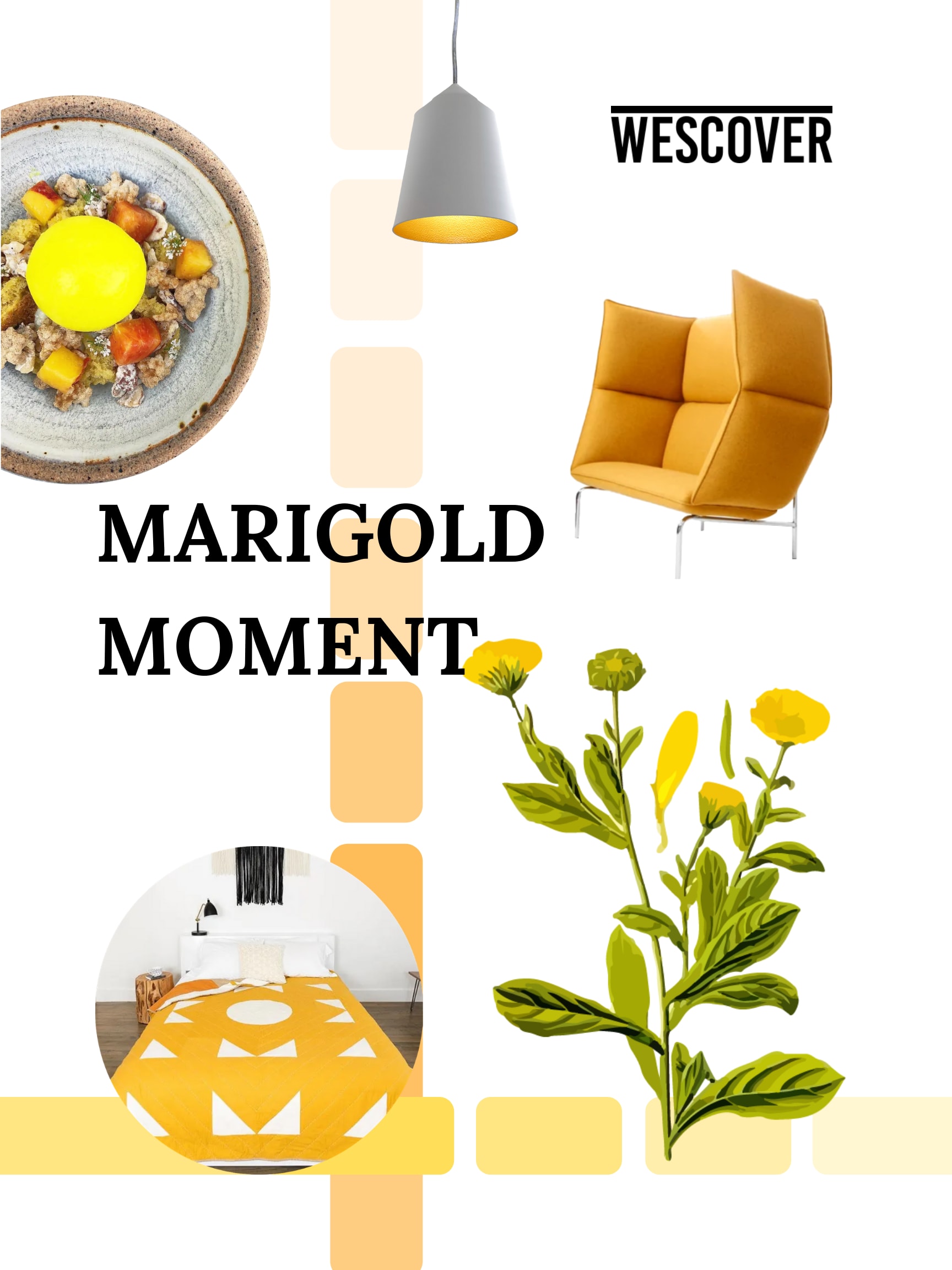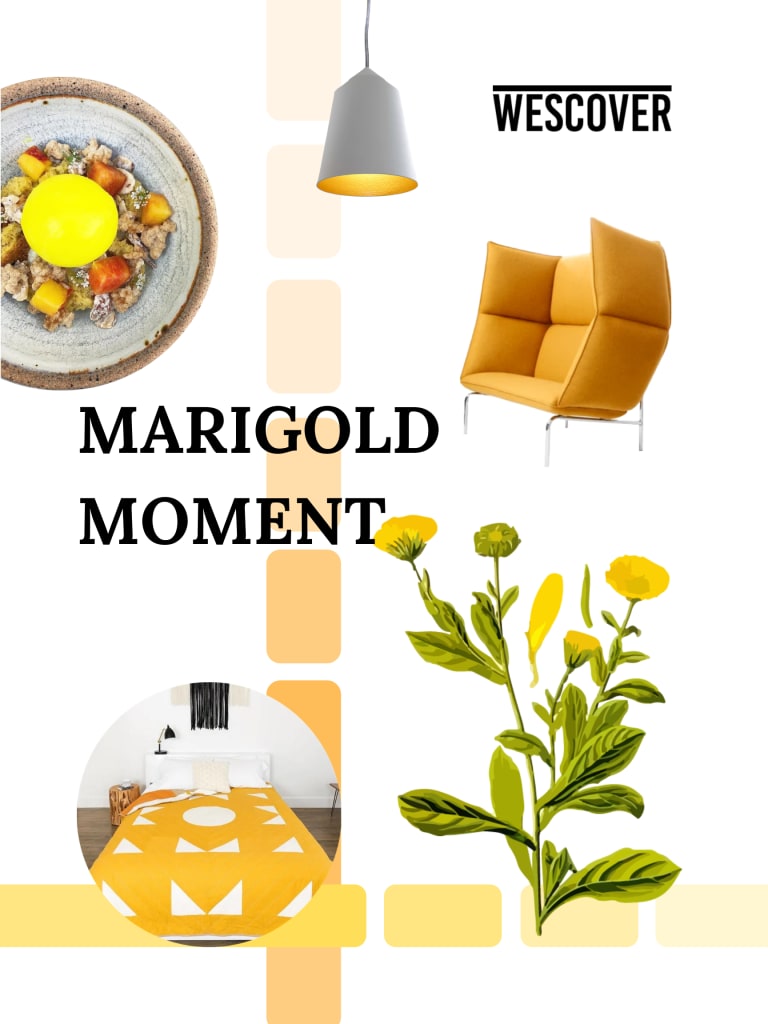 Color trends play a huge role in art and design. Our creators are elegantly pairing these bright colors with soft earth tones, organic shapes and textures, and sleek modern geometry.

Available in mustard, rose and gray (pictured), this Parantez Couch is a statement piece in shape and color, perfect for a modern, rustic home.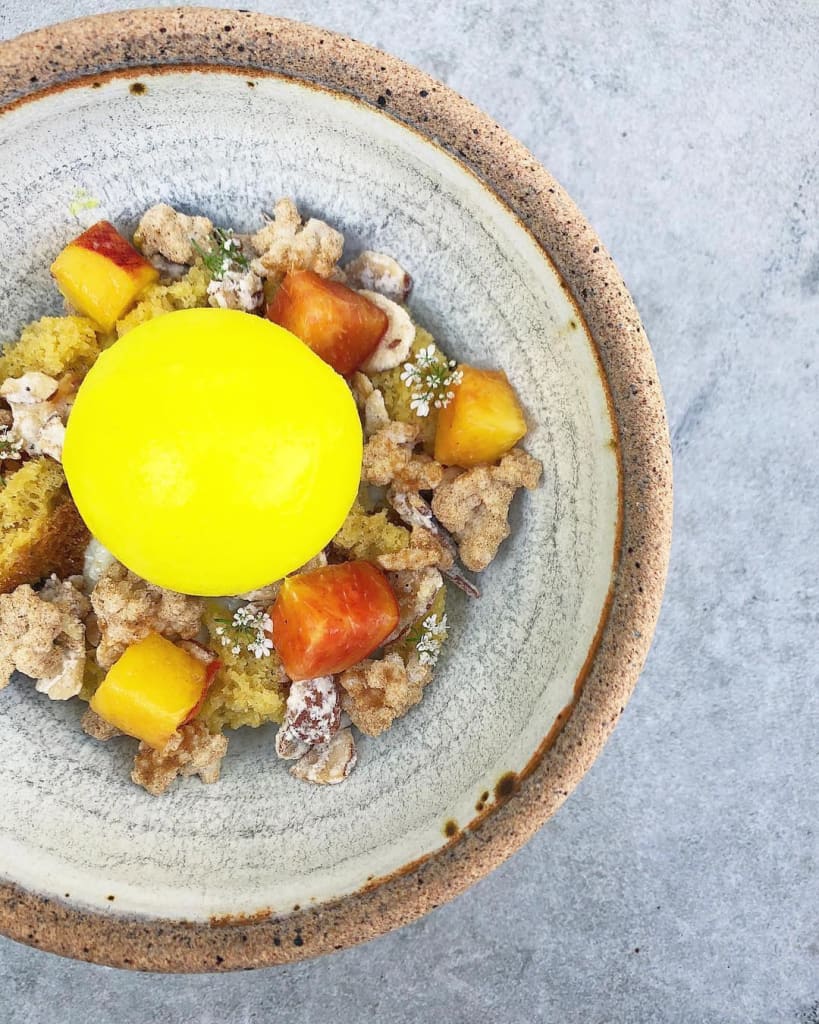 Pictured is an amazing dessert made by Sarah Prieto in Sunset Pottery's ceramic dish. A bright yellow topping beautifully accents the speckled glaze of the pottery.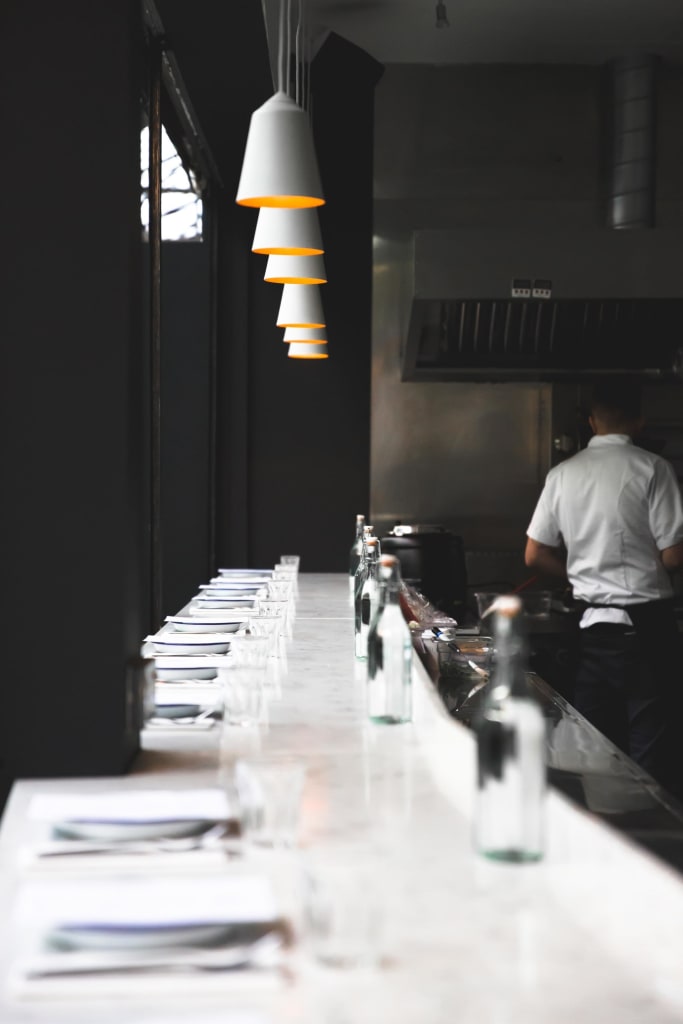 These circus pendants are neatly aligned above a sleek marble bar, which hosts diners enjoying the restaurant's beautifully plated food. Soft golden lighting adds warmth to the dining experience.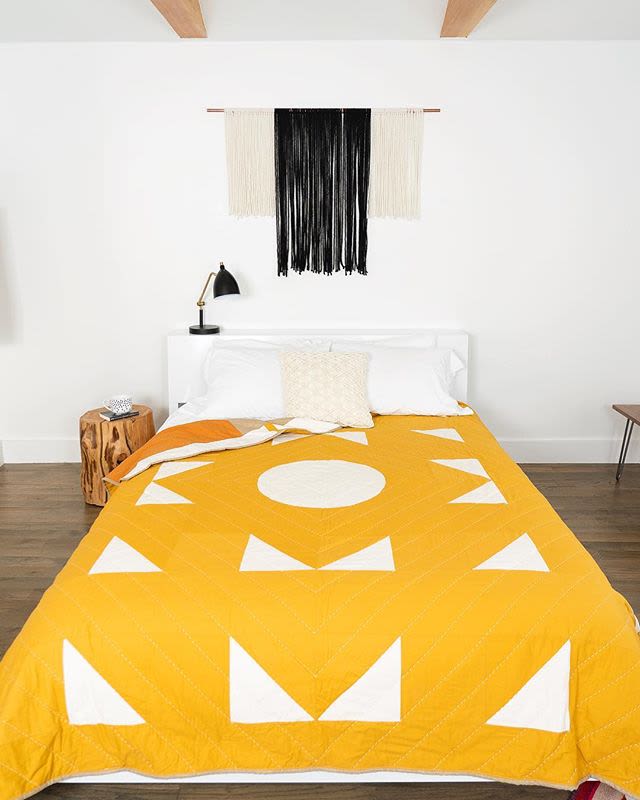 Laura Preston, the creator behind Vacilando Quilting Co, makes handmade heirloom-quality quilts are inspired by natural + built landscapes. Located in a residence in Dallas, this marigold textile mirrors the sunny Texan landscape.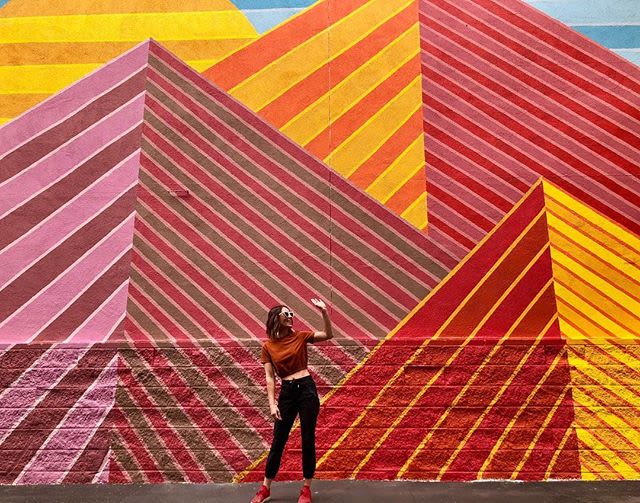 Erin partners directly with clients to develop unique murals and painted designs for branded content. This mural for Hotel Ketchum near Sun Valley, Idaho amplifies the beauty of the mountainous area.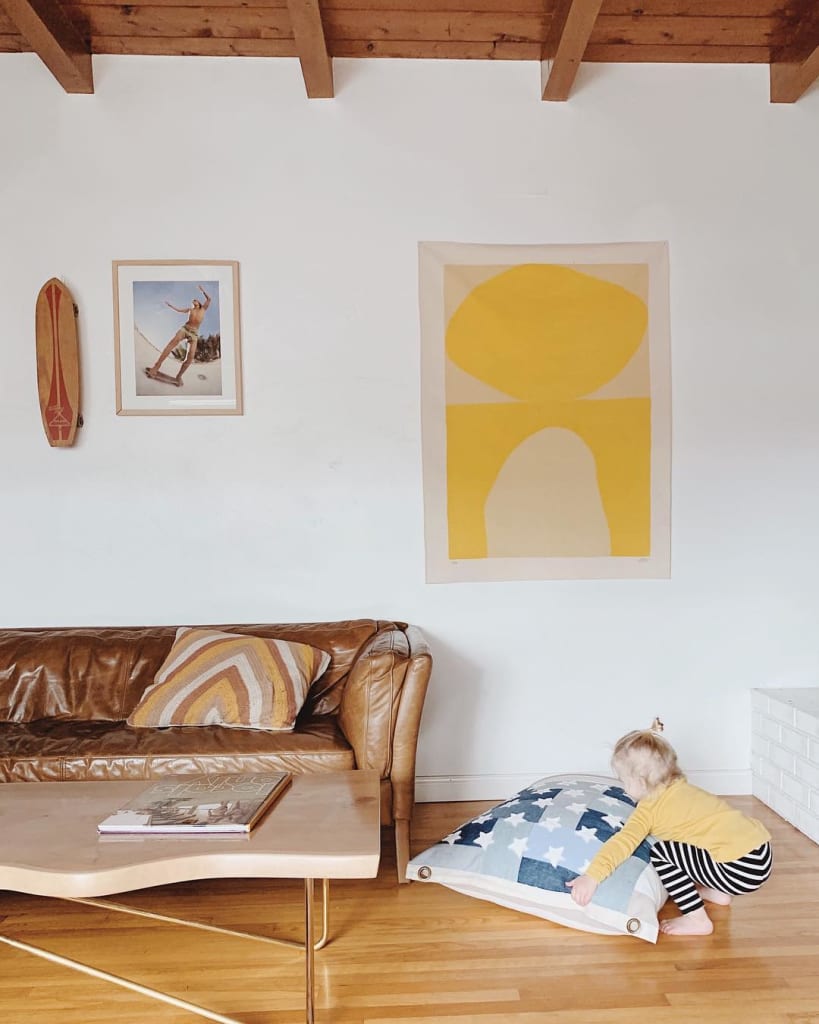 This home interior features the AURORA print on canvas by Upton in this private home in San Diego. This mustard yellow wall hanging is perfectly in line with the room's boho aesthetic.
This chaise lounge captures the exuberance of Spring through bold color balance, playful geometries, and animated anthropomorphic forms.