The Coolest Chairs on the Internet and Where to Find Them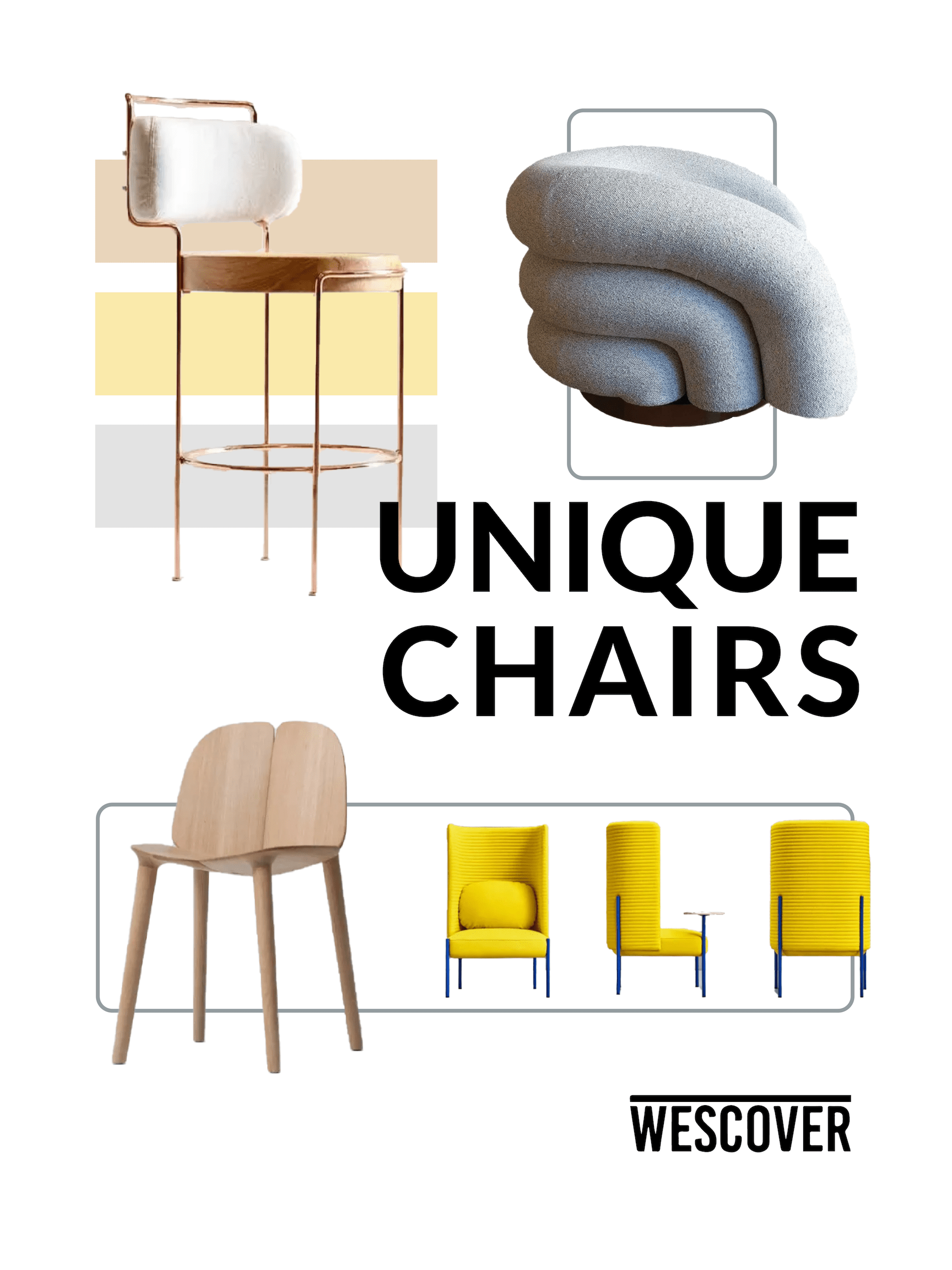 These unique chairs bring a distinctive and sophisticated feel to the spaces their in with their unique and creative designs. They're funky. They're edgy. They're bold. They demand to be seen. And they'll make you want to sit in them and kick back with a scotch on the rocks all day. Here are our favorite unique Wescover chairs that bring both class, curiosity and comfort to they spaces they occupy.
These Laiá Bar Stools on seen at a private residence in Sao Paolo are just as striking as the rest of the objects in the space around it. They are elegant and smooth-looking chairs that are both tasteful and beautiful.
Spettacolare! These Osso Chairs and Tables are both modern and elegant as well as sturdy and strong. Made by design firm Mattiazzi Italy, these chairs invite you to sit in them with a glass of wine or an italian soda and just people watch on the streets of Palmanova, Italy all day.
This Swivel Channel Chair made by Los Angeles design form Cuffhome is what you'd expect from a downtown New York City apartment. Distinctive and sophisticated. We bet you want to open up a book and plop into this chair right now.