Aleksandra Zee: Woodwork, the Hustle, and Joshua Trees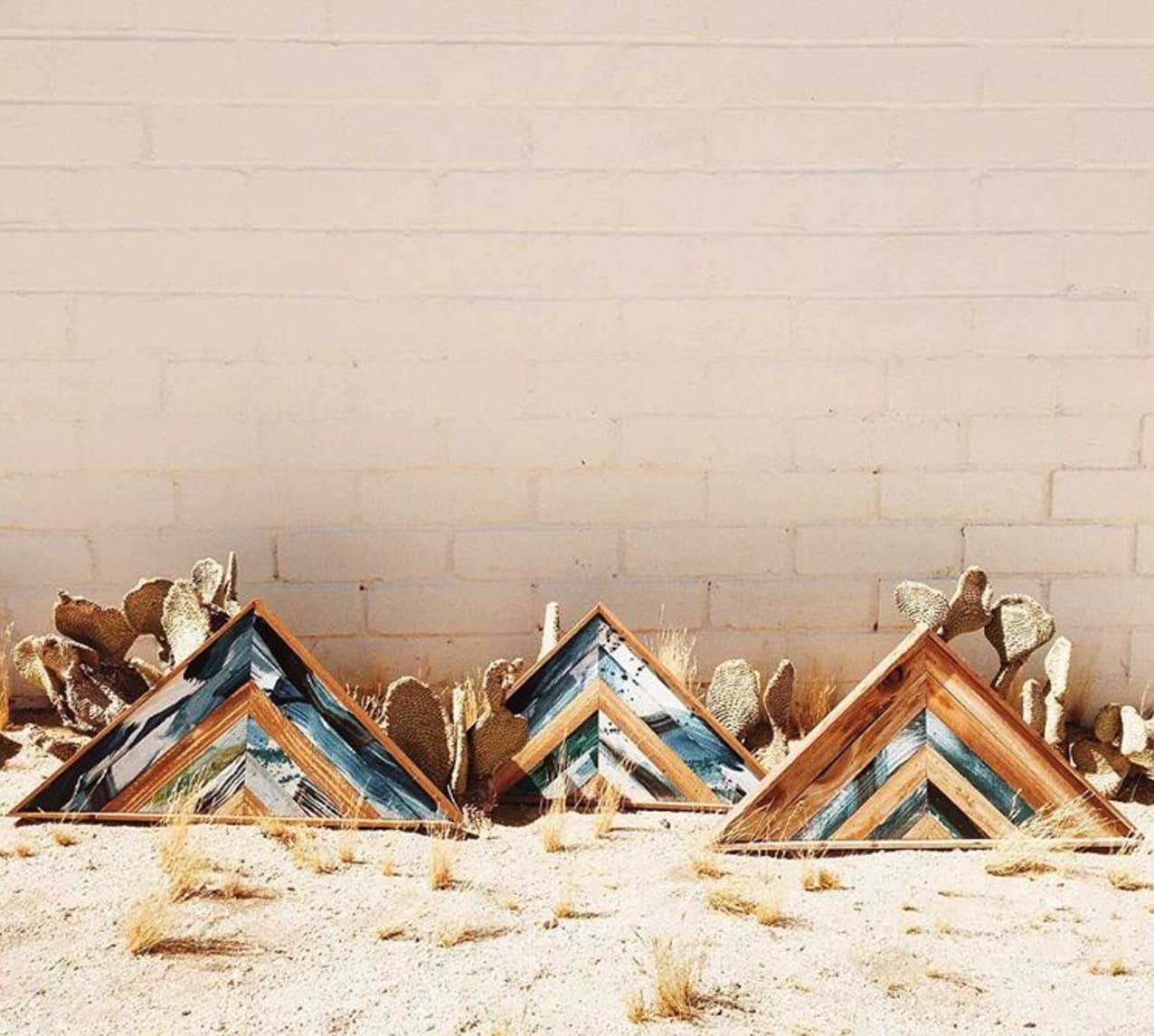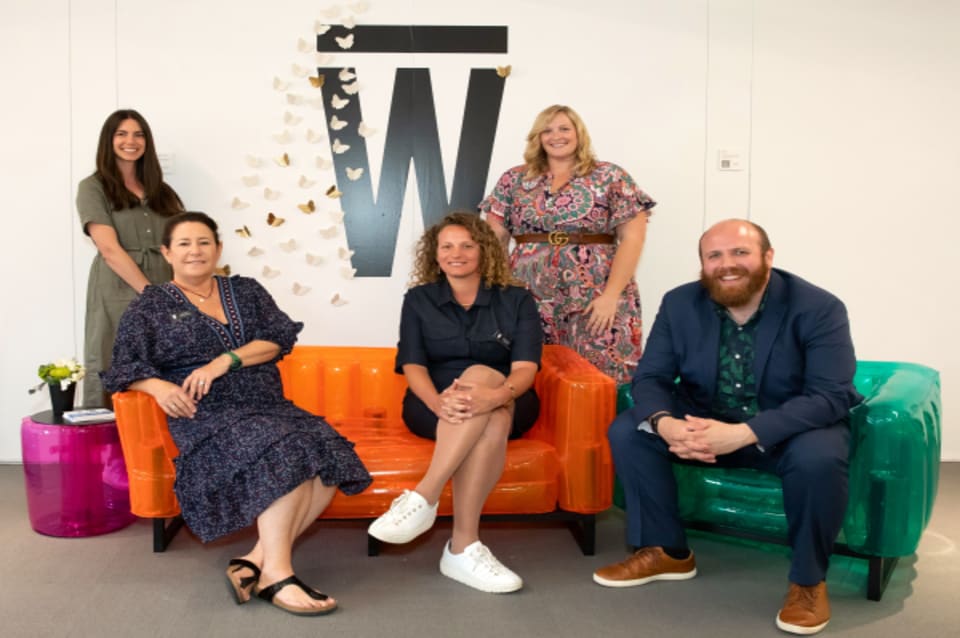 Aleksandra Zee of Oakland, CA. Featured on Wescover.
On a hot Friday afternoon, we ventured out of foggy San Francisco and into the heart of Oakland to visit the ethereal artist Aleksandra Zee. Al is a classic beauty with big bouncy hair and a shining smile that welcomes everyone into her studio. Her dog Jack, as true a desert dweller as his mom, came to say hello and give us a tour of the place together. It was packing day so Al and her studio mate had carefully wrapped up her latest works to be sent off to happy homes all over the world.
I have a theory that her charm radiates through her woodwork. Zee creates incredible geometric wall hangings with Northern Californian elements, ranging from repurposed Victorian lath to redwood (her favorite material at the moment). Local residents are quick to recognize her pieces in Bay Area destinations like Tendergreens in Berkeley and The Kimpton Buchanan in San Francisco .  Despite being hewn from rugged materials, all of her work has an ability to captivate passers with an almost meditative geometry and it's no wonder Aleksandra has garnered thousands of followers on Instagram.  
We settle in and start our questions at the beginning. So where did it all start? How did she become the sought after artist she is today? Surprisingly, Al's interest in woodwork started in retail.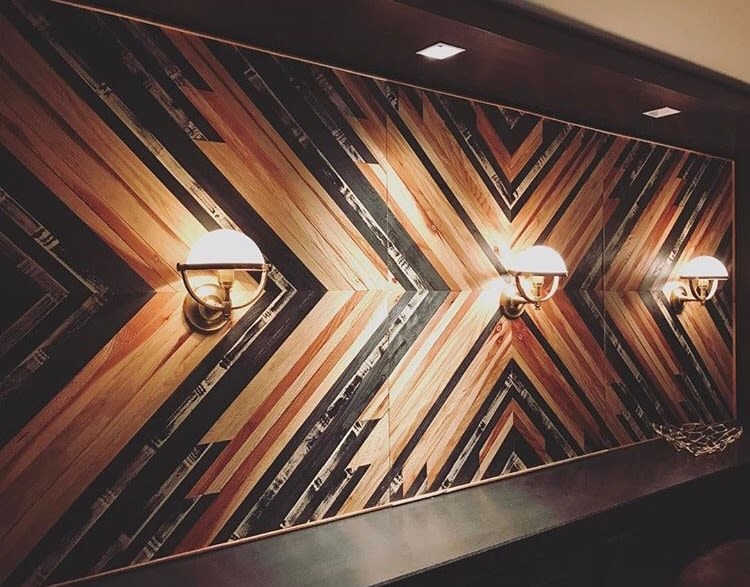 "I was working for an Anthropology store in Palo Alto as a display coordinator so I made the displays and fell in love with woodworking. I did a lot of displays where I was making fixtures and tables, and I fell in love with wood. I think I was just waiting to find my material as an artist, and that's when it all clicked for me."
Aleksandra's works are beloved in the San Francisco bay area and she is an active part of the art community here. Her charm comes out especially when collaborating with other local artists and space owners. One such collaborator, Heather Day, is known for her abstract paintings.  Zee says working with Heather was easy; They are friends who both enjoy each other's art and it's evident in the way their chosen colours work together. Zee's geometric redwood shapes and Day's abstract lines are an unexpected compliment of styles. With warmer tones, the sculptures tell a story of their friendship while the spirit of each artist is still clearly visible through their signature shapes and orders. The collection all comes together in blues, greens and, yes, salmon.
"We always give each other clients and recommend each other to people– not just us but everyone in the community. I think that's what really sets the Bay Area art scene apart. All of us are really trying to push and help each other…"
Apart from being a creative hub, Aleksandra is a desert being. Her social media feed is filled with images of Joshua Trees, giant boulders, and endless deserts all of which she captures in a signature palette of warm desert tones. I ask how she connected with The Joshua Tree House (a stunningly curated AirBnB property), "I met Rich and Sarah through instagram. We went to grab coffee at Craftstman and Wolves and just instantly I fell in love with both of them and their design aesthetic. They wanted to work with me which was amazing so I basically just created a very desert inspired piece, I brought it to them and they loved it, and made it one of the focal points of the Casita."
It's not all creative collaborations and cactus blooms though. Aleksandra said earning her independence and success as an artist was never easy. "It's been such a hustle and it's still a hustle. I was a waitress for almost three-and-a-half years trying to figure out what I needed and if people wanted to buy what I was making… Before doing woodwork I was actually a painter, just not a very good one" she jokes.
"It took a really long time -as building a business always does— I don't expect it to get any easier. Nor do I want it to get easier!"
Sure, I leave Aleksandra's studio feeling creatively inspired but what I realize is, to truly find your medium and create works worthy of recognition, you must  be ready to commit. Commit to yourself, commit to your works and most importantly commit to your dreams.