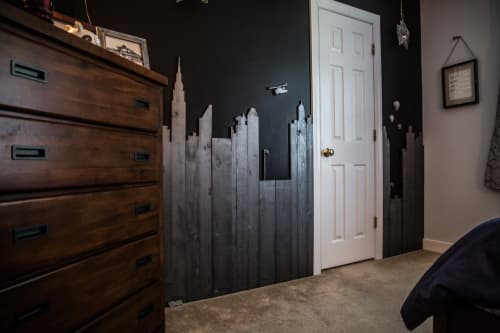 Image credit: Justin Chesney @justinchesney.com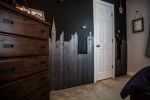 +4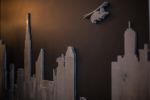 Inquire about Comissioning a Custom piece
Whether it's a cityscape, mountain range, or dream castle, be where you want to go.
Custom wallscapes can be geometric or photographic. They are great for kids rooms, game rooms, or even your guest bathroom. They are a great way to give dimension to a wall and make your favorite place a few inches closer.
Cityscape Dimensions 8' x 4'
Geometric Wall Dimensions: 8' x 3'
Have more questions about this item?