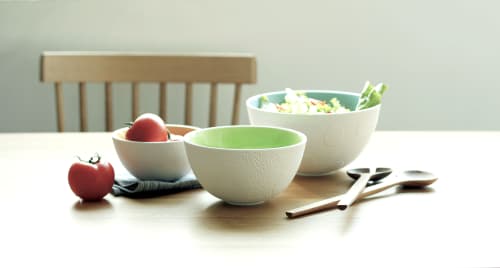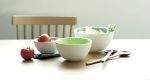 +4

Functional pottery at it's best, Set of decorative and tactile. nesting bowls in aqua, lime and marigold with a hand-carved, textured surface. Ideal serving bowls for salads and side dishes, This stoneware ceramic set of bowls is both microwave and dishwasher safe.
large: 21.5 x 21.5 x 12 cm, 1.7 liters
mediuml: 18 x 18 x 10 cm, 1.0 liters
small: 14.5 x 14.5 x 8 cm, 0.45 liters
Have more questions about this item?