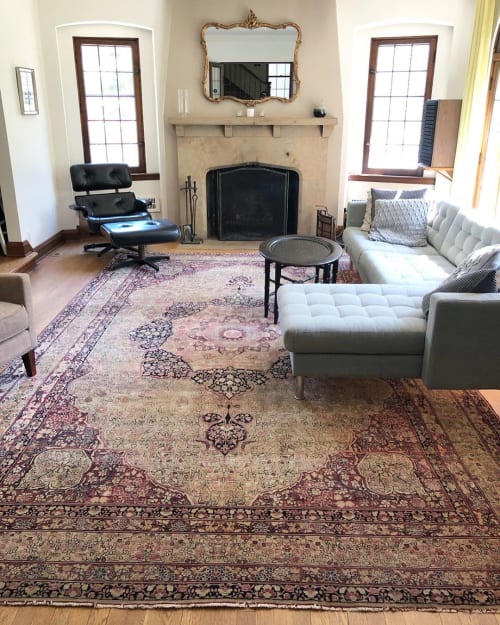 Violet
A rug that was woven over 100 years ago never knows it's future, but through the infinite coincidences, they always manage to find the perfect space and the perfect people.
Name: Violet
Size: 9 x 14.2
Age: Antique
Pile: Low with some wear.
About: Persian Masterpiece; Persian Kermanshah. Don't buy a regular Kerman if you're going to purchase a piece like this, they are night and day from these. They've woven in different parts of Iran and the workmanship and attention to detail are nowhere near one another. This rug is a piece you can look at every single day for the rest of your life and you'll never get tired and always see something new. Elegant Persian design with a timeless feel and look. Kind of a royalty piece!
This rug is one-of-a-kind, only one available. Because of the nature and age of these older/antique handmade pieces, irregularities and age-related wear are likely to exist and are not considered defects.
in
Private Residence
, Whitefish Bay, WI