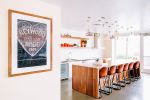 +1

'Heywood', fine art photography print
Price from $55 to $265$55-$265
Inquire about Comissioning a Custom piece
With its ornate lettering and a beautifully rounded heart this love-themed ghost sign for Heywood Shoe Company makes for a unique and unusual vintage-themed piece of artwork.
HEYWOOD, Worcester, MA, USA.
Photograph by Tom Bland
At PappasBland we make it easy to source beautiful oversized art prints for your stylish home. Every home decor project needs statement wall art and we produce our photography prints at a range of sizes to assist you in selecting the perfect print for your space. Artwork can be configured with a border or borderless – you make the design choices to suit your style.
Because we believe in producing the highest quality art prints that will last a lifetime, each print is made to order using archival inks on archival paper, carefully inspected by the artist, signed and dated on the reverse. The artwork will be carefully packaged for transit from our studio to its stylish new home.
• Available in a range of sizes, custom requests available
• Printed with a border or borderless
• Artwork is made to order, signed and dated on the reverse
• Heavyweight luster photography paper
• Fine art print made to last a lifetime using archival materials
• Print is unframed
• Ships in rigid packaging for protection during transit
Item
'Heywood', fine art photography print
As seen in
Private Residence
, Seattle, WA
Have more questions about this item?