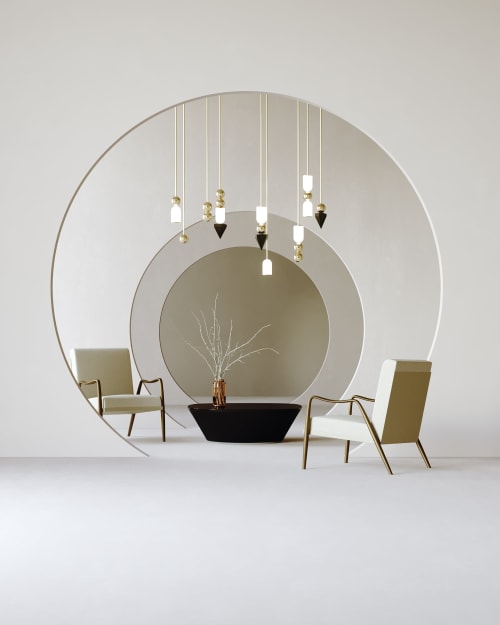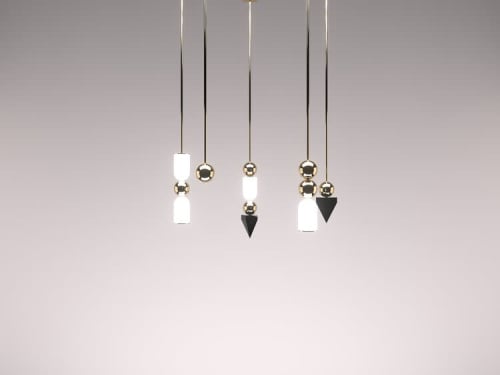 +3

Laur Pendant/Chandelier
Starts at $2,100.00
Trade pricing available
in
Private Residence
, Antwerp, Belgium
Description
Inspired by the three states of matter, Laur combines semi-precious elements of brass, onyx and hand-blown glass in playful interconnecting arrangements, some with functional LED light and others in ornamental configurations.
Laur can be hung as a single jewel-like pendant or clustered into ornate chandelier forms. The range is fully customisable in size, hanging, scale and arrangement.
Secure payment
Secure transactions by credit card through Stripe.
Learn More
Learn more about purchasing from our Creators in our
Buyer Policy