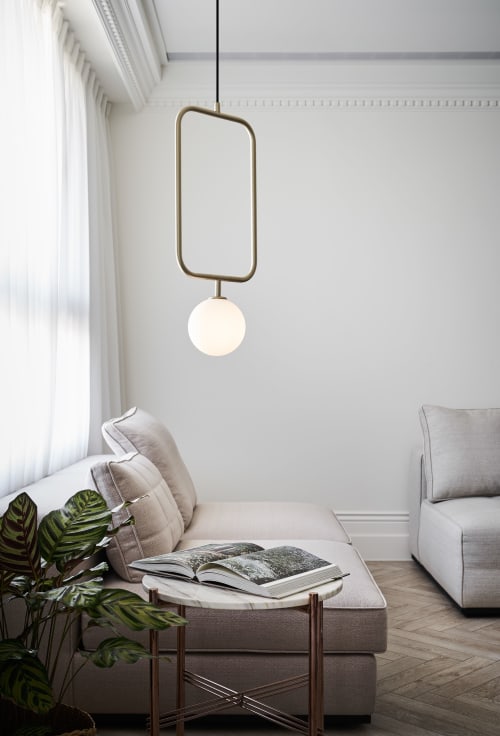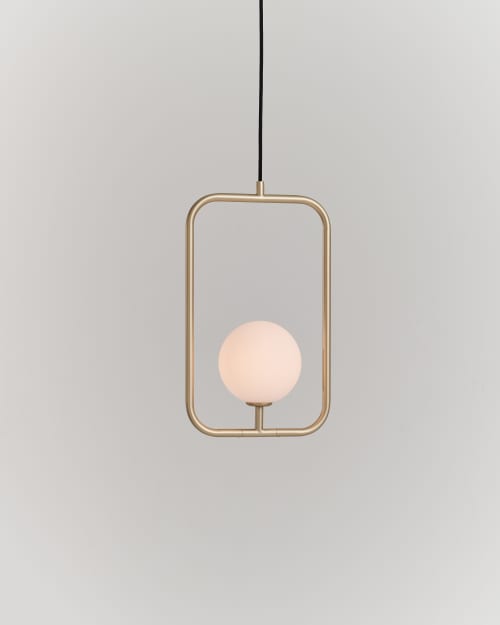 Context & Credits
As seen in
Creator's Studio
, Renton, WA


+2

US$300
Free ground shipping, except for Alaska, Hawaii, Puerto Rico.
Shipping: Free shipping in the US, ask the creator about international shipping.
Custom options available, ask the creator for customization.
Item Details
SIRCLE Pendant L, a symbolization merged Square and Circle, inspired by the East aesthetic philosophy, the circular light ball just like a soft tender mind leans on the rigid prudent frame, chemically shaped a harmonious feature with its flexible body inside-out. Meanwhile, the fantastic performance of light through the opal mouth-blown glass, spreading the beauty of moonlight all over the space.
Material:
Mouth-blown glass & steel
Light Source:
G9 1 x 5W LED 2700K CRI90
Size:
L 10" x W 5.5" x H 15.7"
Model:
SG-140PV
Canopy:
Matt black
Feature:
Shade rotatable