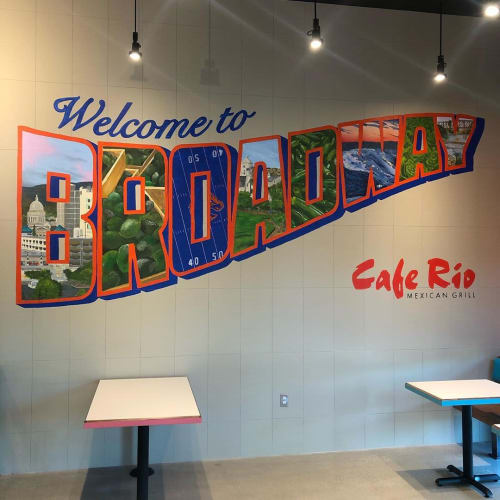 +2

I'm grateful for the opportunity to complete this mural in Boise for Cafe Rio this past week and the first of five more this year. In 1997 while going to college at Dixie the first Cafe Rio opened in St. George and slowly expanded into multiple states surrounding Utah.
As an artist, I'm thankful to have some security which allows me to keep working on other projects and causes while I complete these over the next six months in different cities.
Have more questions about this item?