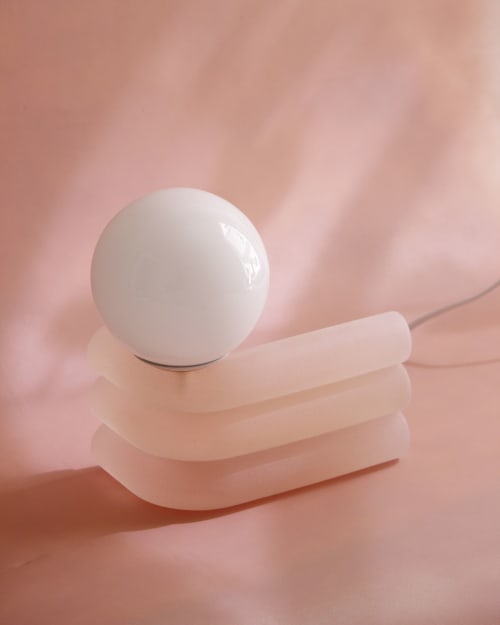 +4
Elio Lamp, Hand Casted textured resin, Lychee
Voice-controlled smart lamp, hand-cast in textured resin
Inspired by an informal photo series documenting the play of light on glass, water, skin, and dust, Elio lamps are stacks of translucent, tubular, cast resin that mimic interactions of natural light on uneven transparencies.
The lamps look to recreate a diffused glow using frosted sugar jellies as a visual reference and It's singular bend is a small ode to Eileen Grey's Bibendum lounge.
Dimensions: 11" x 7" x 9"H
Lead Time: 2- 3 Weeks
Have more questions about this item?