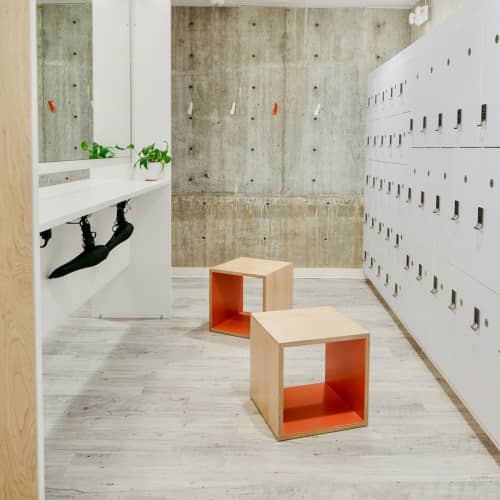 Image credit: insitu photo credit Mandy Riggar Interiors


+1

Merkled Tiny Hooks - Furniture
Featured In Seattle, WA
Merkled Tiny Coat Hooks. Designed for commercial and residential spaces. The low profile design also enables them to be hung behind doors. Similar to the regular sized coat hooks, the strength relies on one slight bend in the arm.
Commercial grade - used in gyms, educational, hotels, restaurants, offices, workspaces, bathrooms, pools
Estimated Arrival: December 9, 2021
Have more questions about this item?