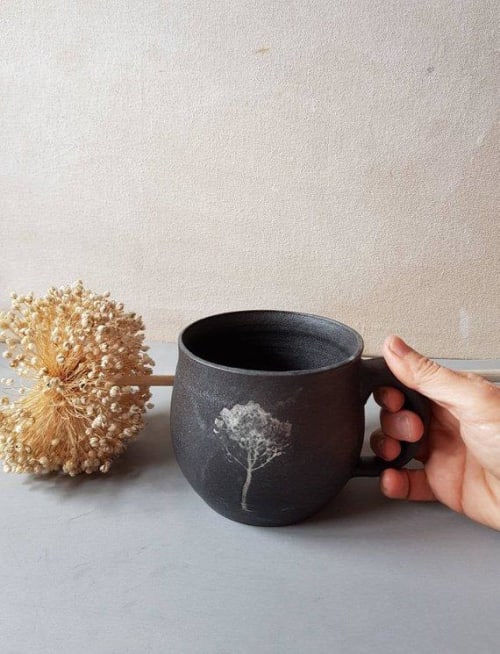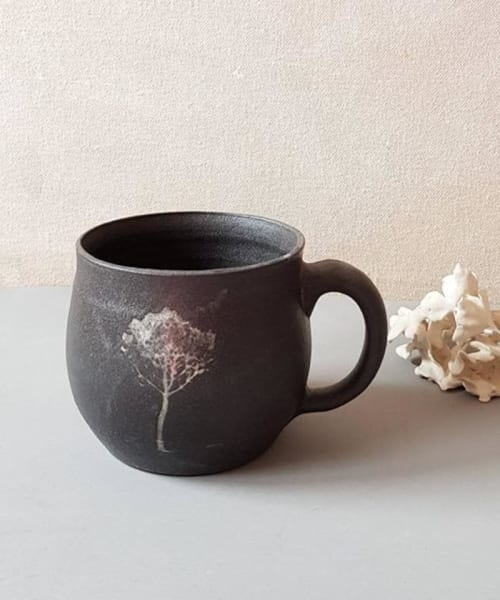 +5

Other People Want This. 2 People Have This In Their Carts Right Now.
Free shipping in the US, ask the creator about international shipping.
DHL 10-14 business days.
Handmade ceramic mug featuring a tree inspired stamp.
This wheel thrown mug is made of black stoneware. The rustic mug has a tree print in white glaze.
It is glazed with a clear matte glaze. It will be wonderful for your morning coffee or hot chocolate on cold days.
Imagine a slow easy morning when you enjoy your coffee at the moment and have a good start to a blissful day!
Looking for a rustic beautiful ceramic mug?
This black mug is great as coffee gift ideas for a best friend or a coffee lover family member.
DETAILS:
Wheel-thrown mug.
Black stoneware.
Clear matte glaze/ food safe.
Fired in the kiln at 1200 degrees Celsius.
Dishwasher and Microwave safe.
Size:
Height: 3-1/2" //9 cm approx.
Diameter: 3-1/2" // 9 cm approx.
Volume 400 ml// 14 oz.
Have more questions about this item?