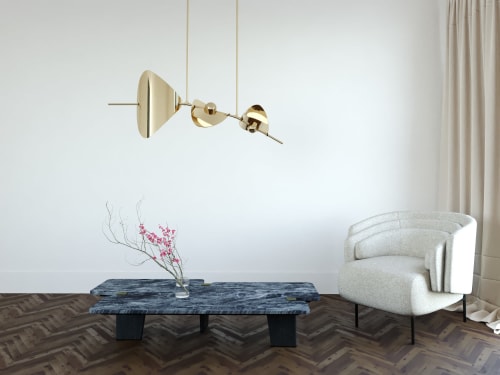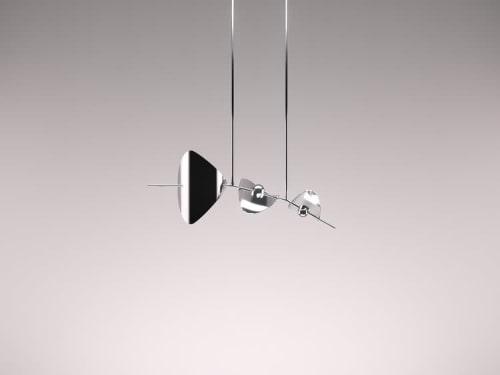 Bonnie Chandelier Config. 2
$7,000-$9,500
Trade pricing available
The Bonnie range is designed around the stylised form of a Saffron flower, known around the world for its valuable beauty, fragrance and essence.
Each organic flower-like form is stamped, moulded and polished by hand from solid brass or stainless steel (depending on the required finish). They reflect a hidden LED light source, resulting in a warm and decorative glow.
The range is fully customisable in finish, size, scale, hanging and arrangement.
Send an inquiry to the Creator to buy/commission a piece like this
in
Private Residence
, New York, NY