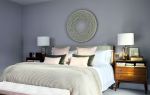 +8

IRIDE Light Sculpture - Art & Wall Decor
Featured In London, London, United Kingdom
IRIDE was initially intended as an art wall sculpture and made from cotton twine, a raw element that, when remodelled by hand, can transform into a highly decorative and elegant object. Then the applied technology has made it a perfect fusion of art and design, resulting in a 'piece of lighting' that is outstanding in its genre.
IRIDE is produced entirely by hand and made to order by the designer himself.
This artisan approach makes each lamp a unique piece. For this reason every piece is numbered and each lamp is delivered with a certificate of authenticity.
IRDE is available in natural cotton twine, rayon or paper strings.
The lamp is available with ultra bright RGBWW (multicolour and warm white) operated by a Smartphone App. Available also with Warm White LEDs and remote control.
Power supply charger with EU/UK plug.
Standard diameter dimensions: 40cm, 62cm, 94cm, 120cm.
Customised diameters available up to 160cm.
Have more questions about this item?