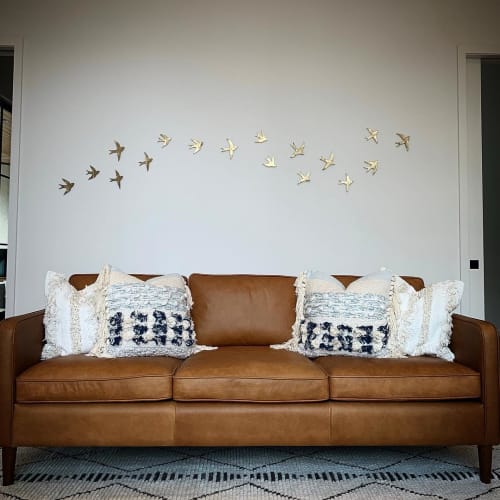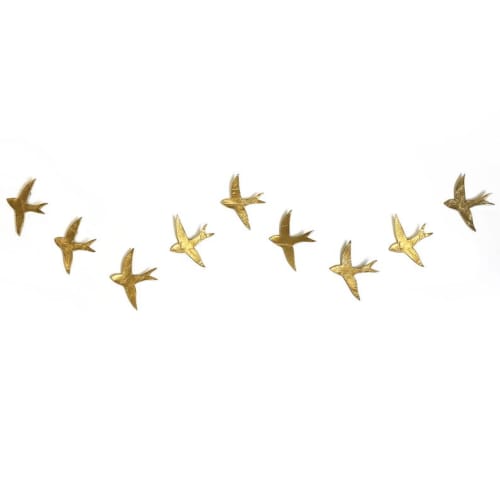 Image credit: Kate Perschau Wong


+2

Custom options available, ask the creator for customization.
This set of porcelain wall art swallows is easy to arrange in any way that suits your space! Each measure approx 5.5 inches ( 14 cm ) in size, so as arranged in group takes up a space approximately 4 ft wide ( 120cm ) Of course, they could be stretched out over a larger area or condensed in a smaller area.
They are made from high-fired ceramic with a gold metallic coloured finish. They have a subtle texture of imprinted feathers in the surface, and each one is cut by hand, so no two are identical and you can be sure that your set is unique.
Each one is really easy to hang, using a nail or screw in your wall, and if you'd like to change the angle a little then you can easily do so. In the unlikely event that you have difficulty hanging these to your liking, please get in touch with me and I can talk you through it!
If you'd like a set flying in another direction or in another colour or number, please drop me a message as we love to make commissions!
Have more questions about this item?