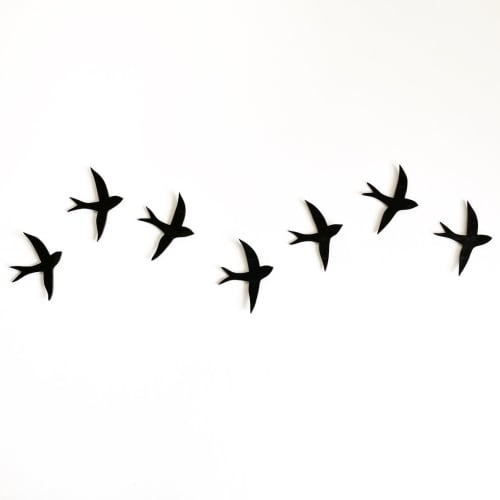 +3

Set Of Seven Porcelain Swallow Wall Art
This set of seven porcelain swallow wall art sculptures are finished in rich black and have unique feathers imprinted into their surfaces, making each one a little different and unique.
They were handmade in my UK studio, and can be arranged in any way that suits your space.
As pictured in the main image, they take up a space approximately 110cm wide x 40cm high (43 x 16inches), but this could change according to your placement of them. Each bird measures around 15cm (6inches) across the wings.
Buyer can reach out to the creator directly if there's a more specific time request.
Shipping: 14 days
Free Shipping in the US, ask the creator about international shipping.
Estimated Arrival: September 20, 2021
Have more questions about this item?