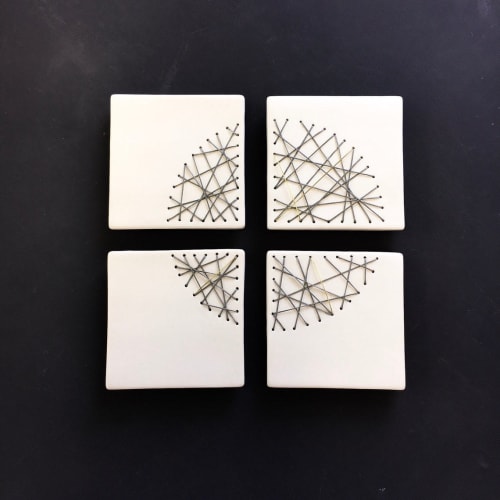 +3

Set Of 4 Stitched Ceramic Squares
This set of four ceramic squares is part of my new collection of stitched porcelain ceramic wall art.
The set measures 20 cm square, approx 8 inches, when arranged as pictured.
Each one was hand cut and pierced by me in my UK studio. Then I painstakingly stitched them with grey thread and golden brass wire.
They sit out from the wall a touch to give them sculptural quality and depth. You can display them as they are supplied, directly onto your wall, or you may choose to have them framed after you receive them.
This piece is from my range of new work. It is totally original, mixing stitching and ceramics to make something not seen before.
Buyer can reach out to the creator directly if there's a more specific time request.
Shipping: 14 days
Free Shipping in the US, ask the creator about international shipping.
Estimated Arrival: September 20, 2021
Have more questions about this item?