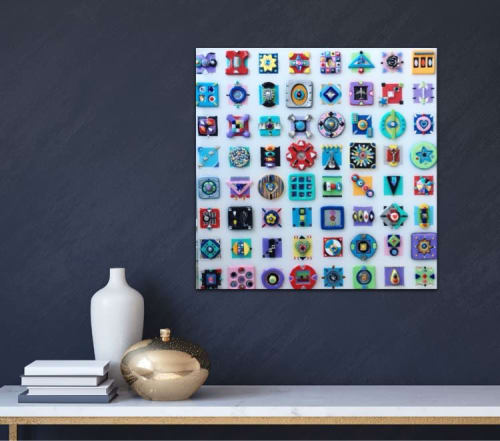 +3

"Daydream" - Cube Art Series - 20x20x2"
This 20x20x2" wall art titled "Daydream" is from my Cube Art series. It is comprised of painted squares adorned with details such as clay pieces I've sculpted, beads, mirrors and other glass pieces, etc. and is coated in a 2 part epoxy resin which permanently embeds each detail and creates a glassy, shiny, contemporary appearance.
$50 Shipping in the US, ask the creator about international shipping.
Have more questions about this item?