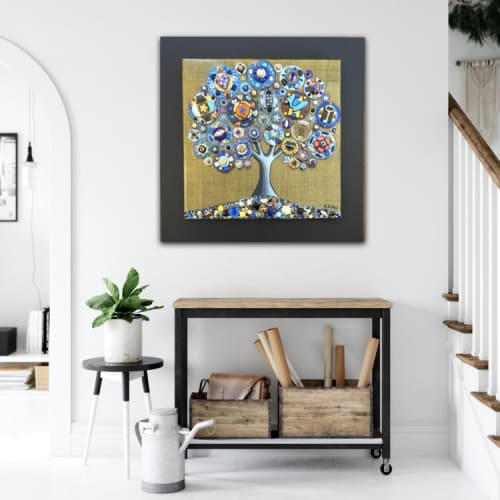 +4

"Dreams of Cobalt" - 16x16x2" - Tree of Love series
This Tree of Love series wall art titled: "Dreams of Cobalt", measures 16x16" and was created by hand in Dana Point, Calif with clay, paint, found objects and resin on wood panels. This piece has a black and gold sparkle background and the tree is painted in all shades of golds and blues plus black. Please inquire to be texted a video that shows the sparkle background.
$35 Shipping in the US, ask the creator about international shipping.
Have more questions about this item?