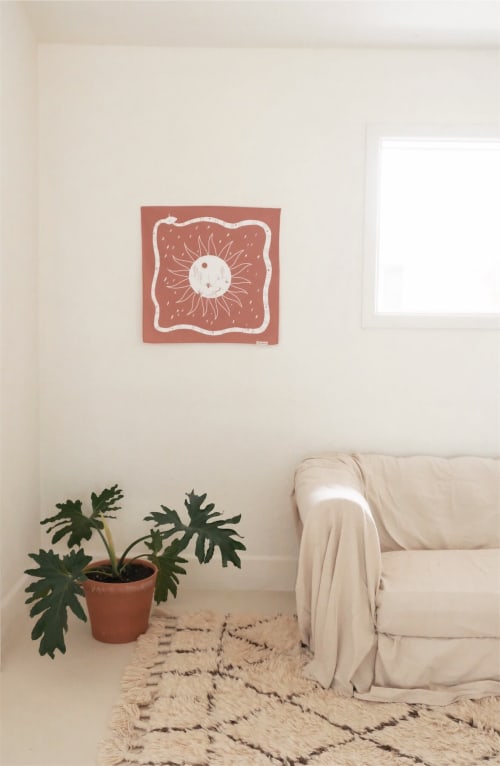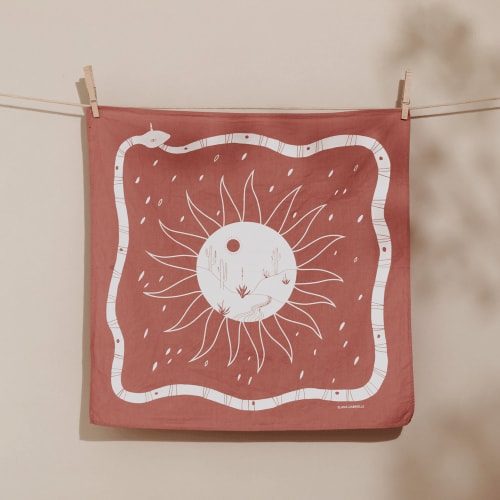 Image credit: Jessica Marie Photography and Mister Sister
Context & Credits
As seen in
Private Residence
, Portland, OR


+4

US$28
Color may vary slightly as the bandanas are dyed in small batches. Price does not include shipping.
Shipping: US$9 shipping in the US, ask the creator about international shipping.
Product is in stock now
Item Details
The desert bandana is inspired by hot dusty hikes over boulders and through canyons under the summer sun, and native plants and creatures that one might encounter along the way. Dyed in small batches with earth-friendly dyes and screen printed with water-based inks. Available in "Terracotta" and "Dust".
Bandanas are screen printed with water-based inks on natural cotton fabric with stitched hem.
This design features a desert snake encircling the sun. Within the sun is a landscape with native desert plants and a hot sun. I lived in the desert near Joshua Tree for a few years, and I am continually inspired by the unique plants, animals, and landscapes of the region.
Measures 22" x 22"
Care: Hand wash gently, tumble or line dry.
Due to the process, each one is unique and may vary slightly.