Spotlight: Ryan Saghian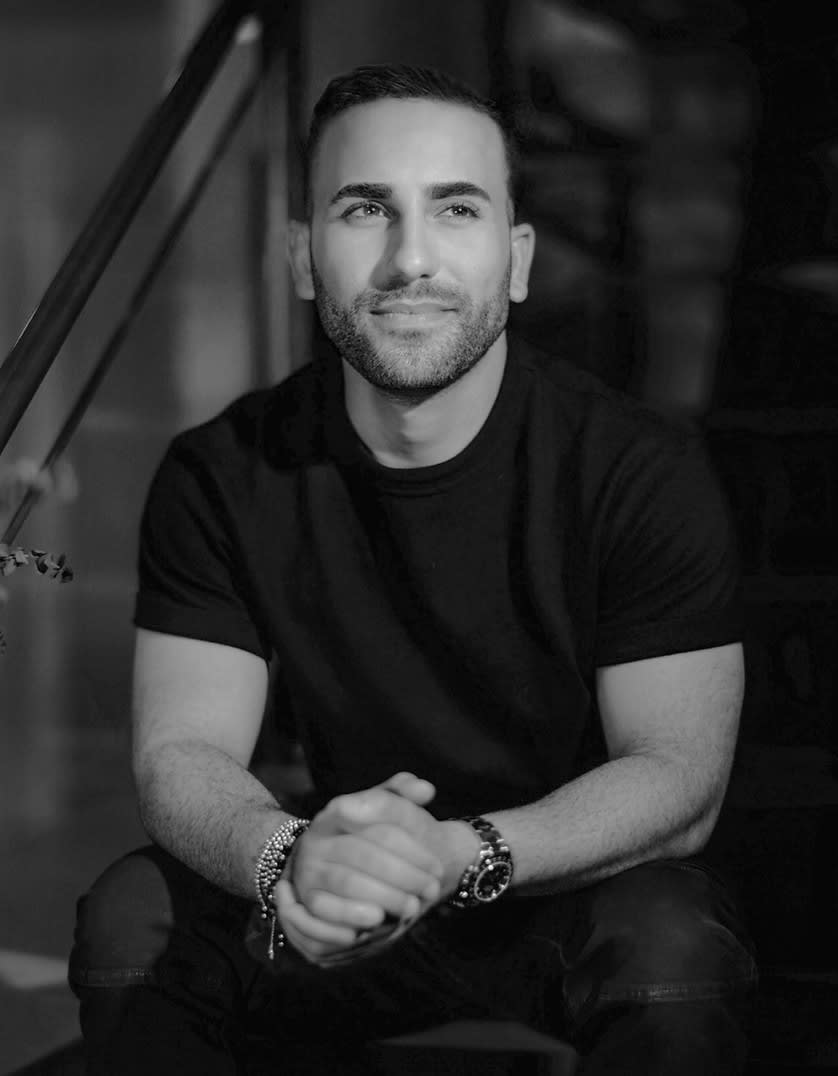 A conversation with Ryan Saghian, Interior Designer and Owner of Ryan Saghian Interior Design, an internationally acclaimed, award winning, architectural interior design firm specializing in high-end residential and hospitality projects.
How did you know you wanted to be an interior designer?
It's always been a calling. Even when I was very young, around 5 or 6 years old, I was rearranging the furniture in our house. In fact, my family had to make a rule that when we visited other relatives, I wasn't allowed to move their furniture around. 
Around second grade, I discovered a video game called The Sims, that lets you build environments, and I got completely intrigued. I sat in front of the computer playing for hours, becoming inspired by all the ways I could put together the furniture, color palettes and décor in the game. 
My father was a contractor and developer, and he's an architect by trade. I inherited his love for architecture, and originally thought that's what I wanted to do because it felt like the more "masculine" thing to do in this realm of work. I followed my dad a few times as he worked on projects. Although I loved it, I realized I loved the decorating part of the projects much more than the building aspects. 
At first, my dad dismissed my interest. But by the time I reached high school, people would say to him, "Oh my God, he's so talented. Look how he just rearranged your room." He started to come around and encouraged me. He told me, "You should go to college, and if this is what you want to do, then study this."
When I was about 15, I was also discovering how different I felt from everybody else. I'm a gay, Jewish, and my parents are Iranian immigrants. I experienced a lot of bullying at school and always felt out of place. 
At that time, blogging was popular. I'd scroll through blog after blog, discovering designers, and read all the design magazines. Kelly Wearstler, Jonathan Adler, Ron Woodson and Jamie Rummerfield were all coming to prominence, and I was obsessed with them. I was especially drawn to Woodson & Rummerfield's House of Design firm. 
So I sent Jamie and Ron an email and said, "I'll do anything you need. I'm only in high school, but I just have to work with you." They loved that email and asked to meet me, and I landed an internship. My mom would drop me off every day after school, and I would transform. I'd go from feeling invisible to feeling like I mattered, that I had a purpose, and that there were other people like me. That's why I have such a love affair with my job. Interior design saved me. Any time I'm having a hard moment or going through a difficult situation in my life, I can center and return to myself, tapping into the passion I have for my work. Design is an incredibly good outlet for self-expression, yet it is also a way to connect with other people.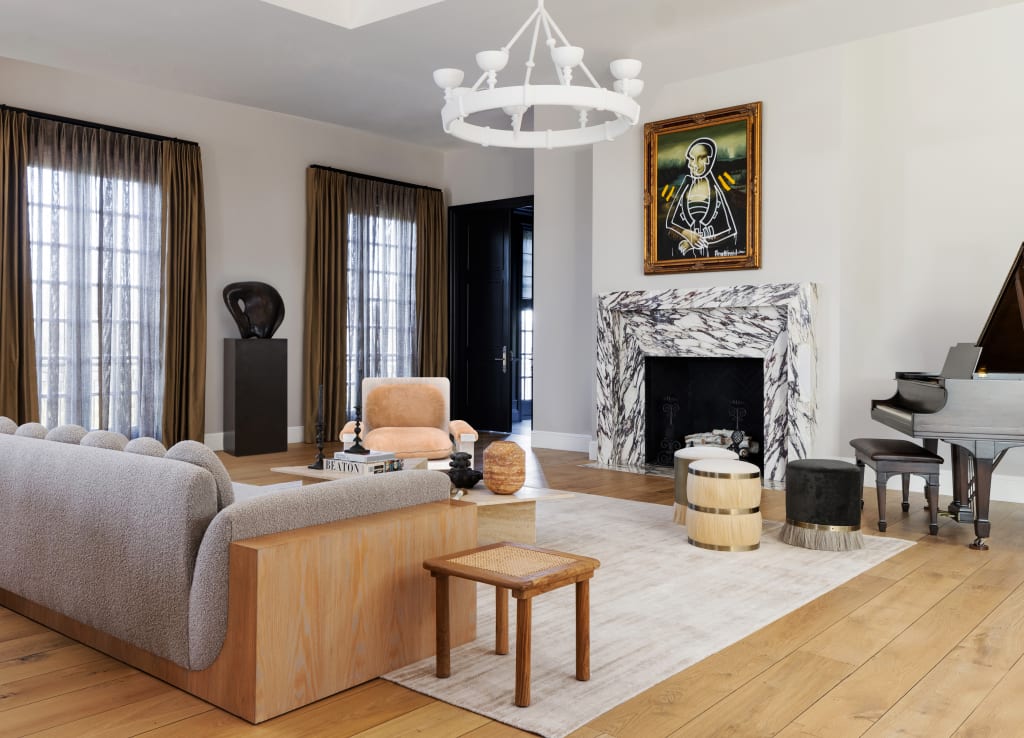 How do you describe your design style?
I'm not striving to be associated with a specific style. I take design history very seriously and I could walk into a Spanish Colonial and swoon, or visit a Georgian estate and love it, or tour a Mid-Century Modern home in Palm Springs and have that same feeling of appreciation. 
But I do like to think I have a signature formula. I like to include something dramatic, something with high contrast, something that is extremely eclectic, and something that sparks conversation. Whether it's an artful phallic sculpture, or a controversial piece of contemporary art, or a vase that seems way too big for the table—you'll notice that sense of drama and boundary-pushing in all my work. But if you go through my portfolio, book, or website, you won't see one specific style.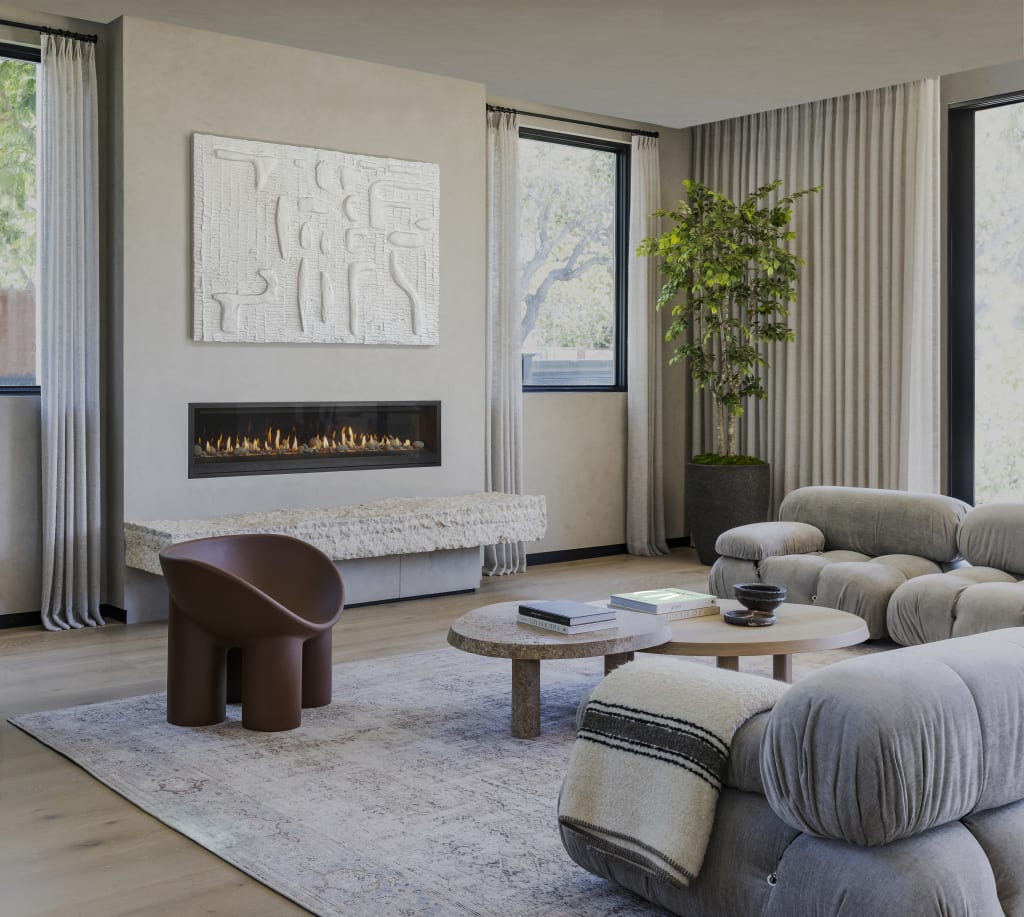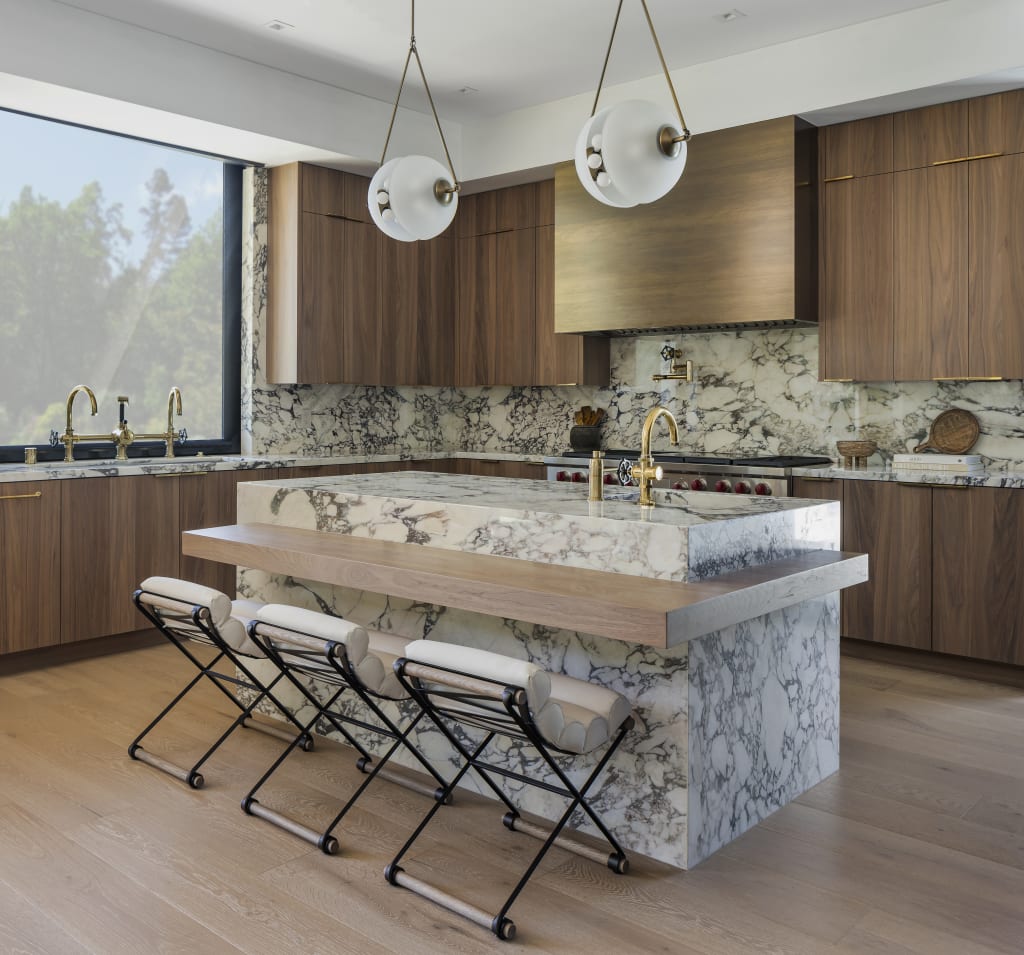 Why did you decide to create a virtual showroom, and how did that come together?
My best friend's dad, Jack Kashani, was the developer and creator of the World Market Center in Vegas. If anyone knows the market world, it's him. He's developed more than 2 million square feet of commercial properties. Before the pandemic, he told me about his idea to create a virtual market center. I thought it was such a timely idea since all I keep hearing from people is virtual, digital and metaverse. 
I have so many ideas and always dreamed of having this giant, spectacular showroom, but I didn't have the capital for it. You would have to spend millions to do something like that. So when Jack told me about the idea of creating it in a virtual way, I thought it was an amazing opportunity. This was at the same time that I was launching my online store, RyanSaghianHome.com, so it all dovetailed together. For my virtual showroom, my clients are transported to a chic, fantasy Parisian apartment, filled with inspiration. The walls feature white wainscot moldings and a white, ornate ceiling, giving it a historical vibe. And this background is the canvas–the backdrop for all my pieces.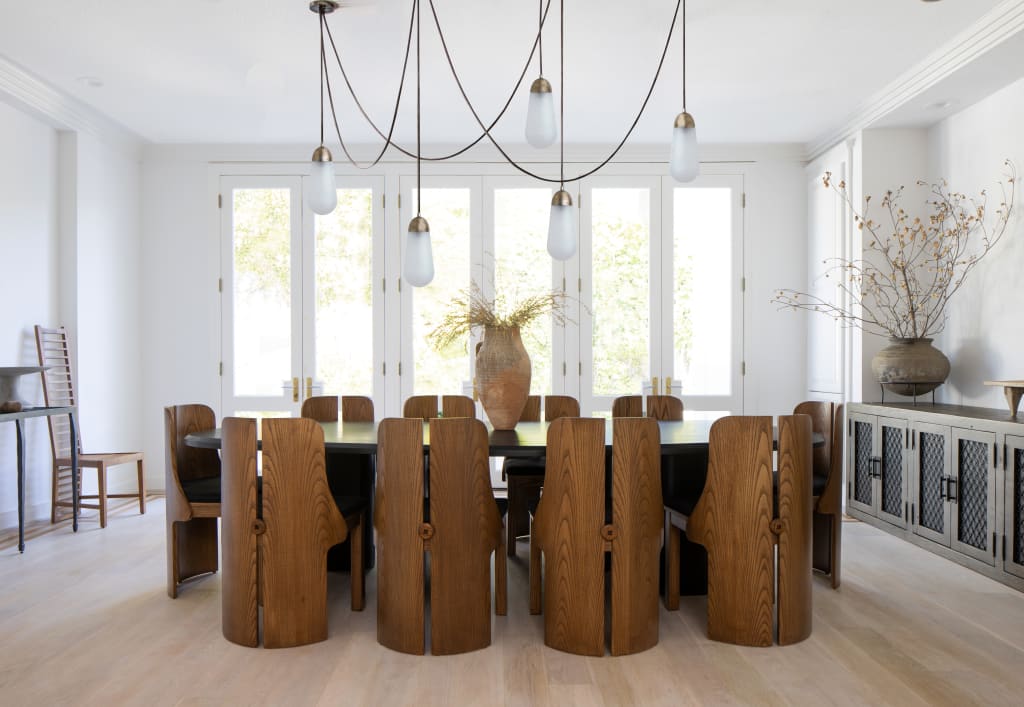 Is there anything new in design that you're excited about for the future?
I'm excited that people are appreciating more traditional design concepts. We're coming out of a really long-lived phase in contemporary design that was so technology-driven, such as larger scale tiles with less grout lines, boxiness, etc. I'm now seeing—I think because of people's access to more information through Instagram—a greater appreciation for the more traditional, artisanal, and curated designs.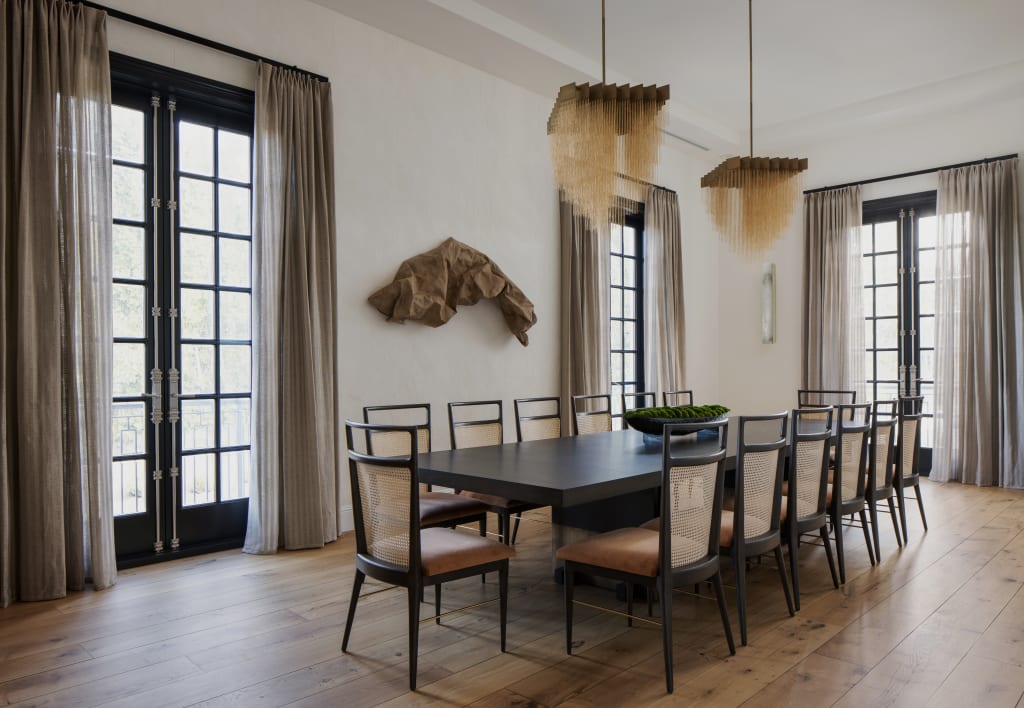 What is the best piece of interior design advice that you've learned throughout your career?
Measure every step of the way. And when you think you've measured and got it, measure again. Because in our industry, even the smallest fraction of an inch can make a big difference.