Creator Spotlight: Monica Curiel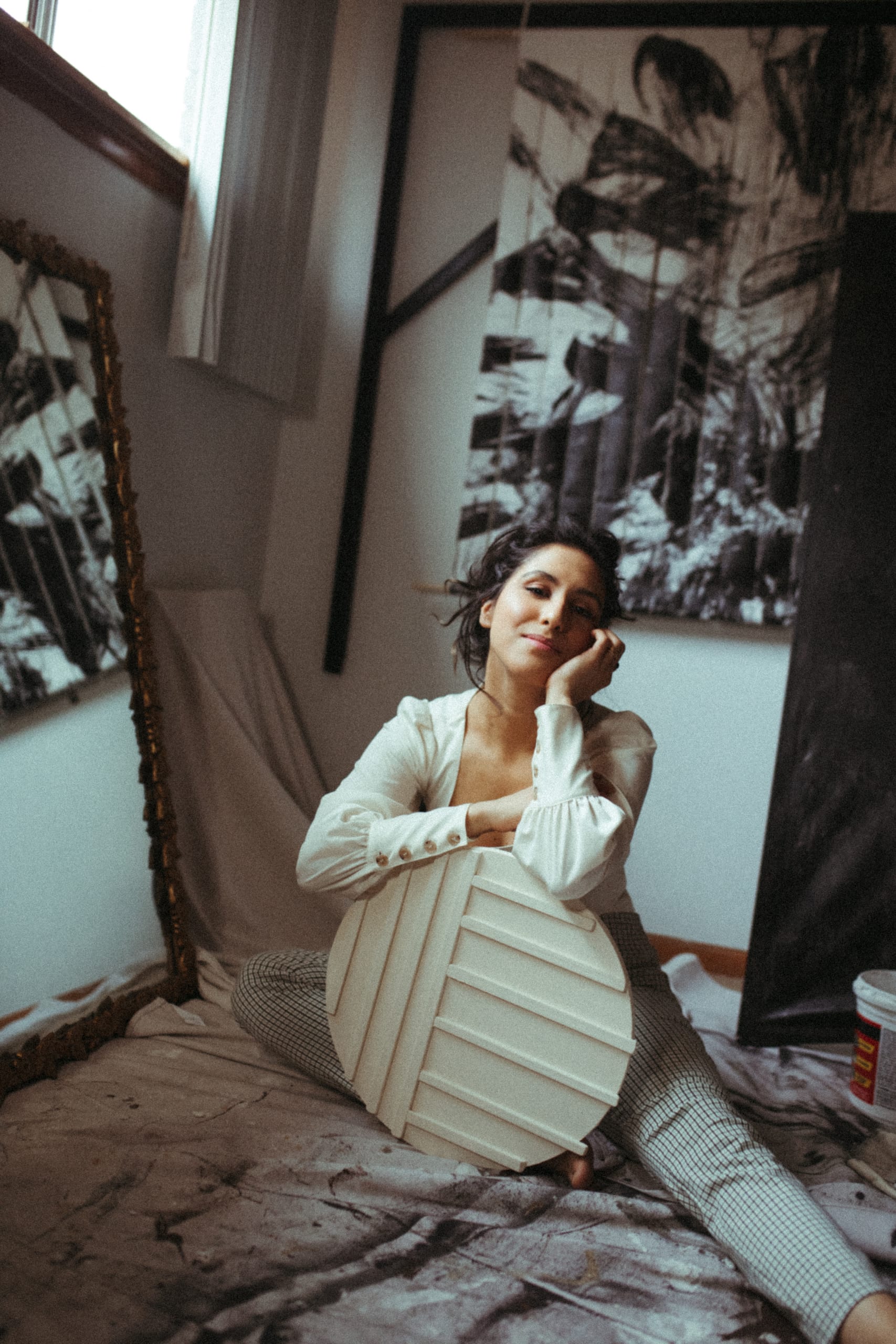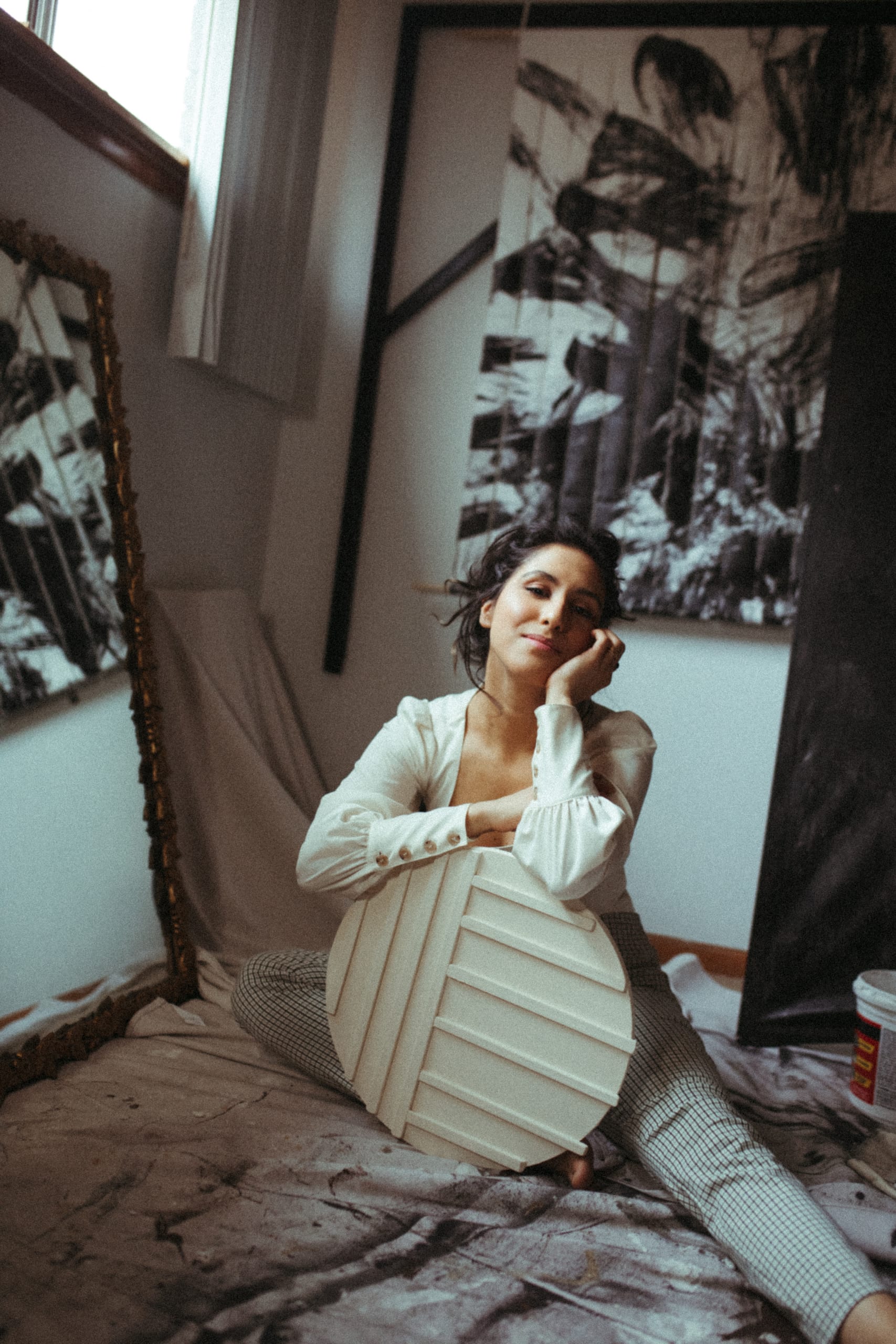 As a first-generation Mexican-American artist and cancer survivor, Monica Curiel's captivatingly textural and organic abstract paintings are informed by both adversity and hope. She intentionally brings a certain level of masculinity to the canvas, a practice she describes as a means of challenging gender norms; rather than fixating on her femininity, she hopes her audience will see her work simply for what it is. She is motivated by the honor of immigrants and people of color, who often are left with laborious jobs as a result of systemic racism and xenophobia — her work is a love letter to her Mexican heritage. Hear what Monica had to say about her process.
My first source of inspiration/style was…
Using non-traditional materials to make art, using the same construction tools my parents use to create a livelihood. My first source of inspiration was interior architecture, and the magic of old architecture.
The coolest thing about my process is…
Being able to bring an idea to life. It is to use my work as a translation tool to facilitate a conversations with others.
I started my creative business in order to…
In my art, I aim to capture powerful abstract forms. That is open to individual sensemaking and interpretation. I want to challenge the viewer in who they think would create these works, or how that person may look like. This is why many of my works are more masculine though others created to also be beautiful and peaceful. I want to enrich the spaces people inhabit and frequent. I want women, and young girls to feel empowered in seeing other females in the contemporary art space. I want to encourage young girls with my cultural background that becoming an artist, is a valid and fulfilling career.
Original art/designs are important because…
Supporting creatives like myself, who aim to change the way society views art and the artist is pivotal in allowing art to flourish. Many artists have been left to create as a hobby because the means of starting a small business, may not be feasible. By supporting us, you support the accessibility others have to art and allow creatives to create and make it their life's passion.
If I were an art or design movement I would be…
I would be a part of the 1980's Italian Minimal Contemporary Movement.
If I could only bring one tool to a desert island it would be…
A grouting tool, Camaleonda Sofa in Boucle Wool by Mario Bellini, and Te Quiero Olvidar by Salt Cathedral.
My favorite Creator on Wescover is…
See Monica's Work: