Interior Designer Spotlight: Megan Hopp Interiors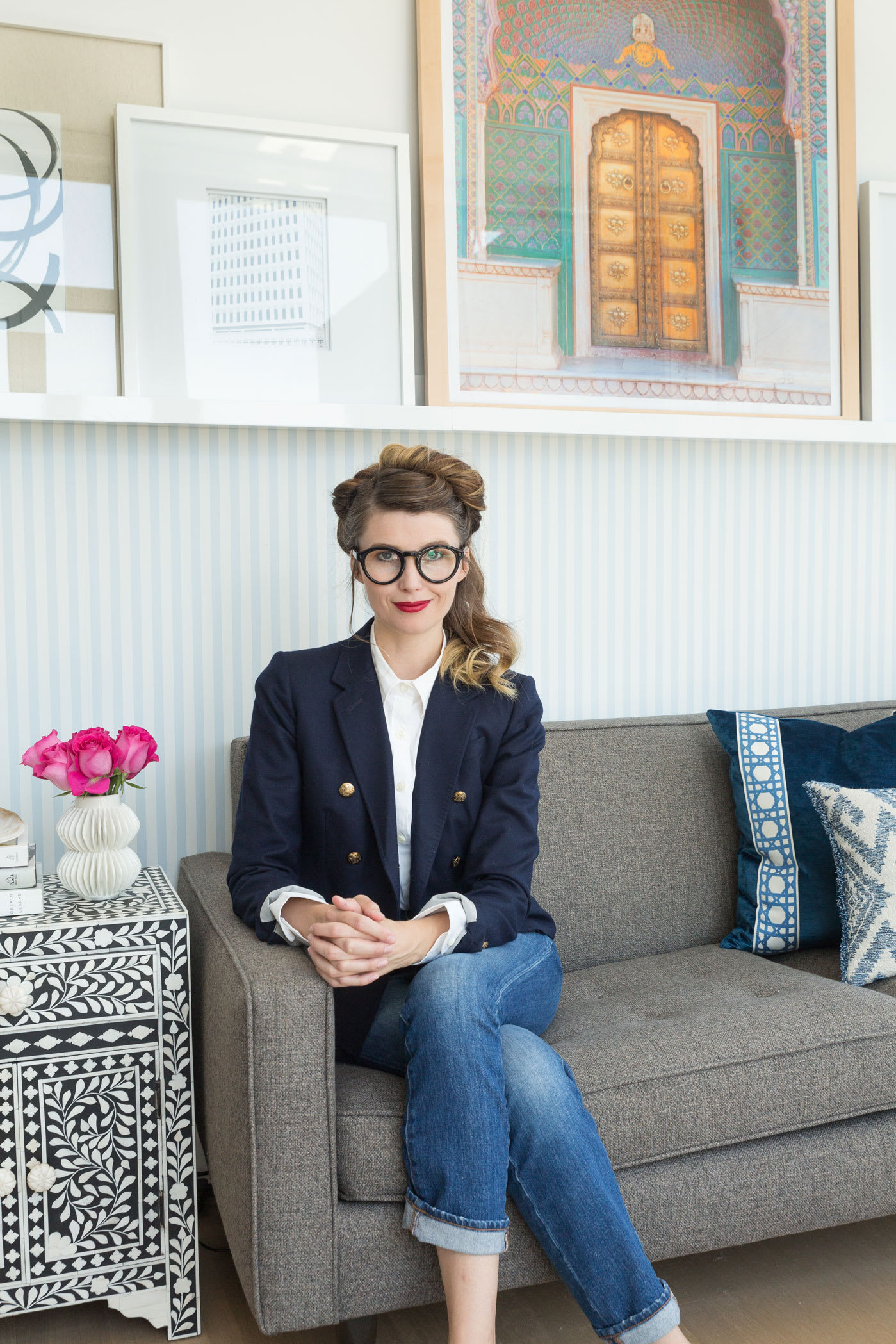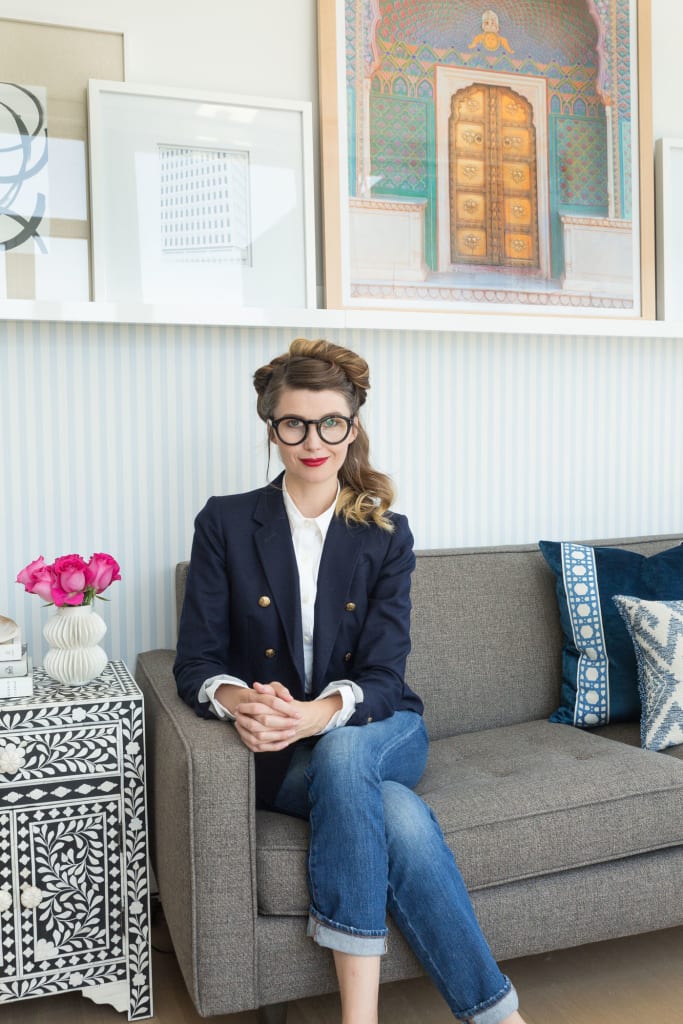 Megan Hopp's career as an interior designer has humble beginnings. The designer describes arriving in Manhattan with "a staple gun and a brain full of wallpaper," but as time wore on she began to attract clients and made a name for herself in New York, San Francisco, and "anywhere in between." Megan's philosophy is simple: change your space, change your life. Here, she shares her insider's perspective and beliefs as a renowned interior designer.
Not everything in a space has to be designer, but we all hope to have at least a few special pieces. What unique or custom elements of art/design do you think are worth buying?
Custom upholstery is my number one suggestion to both splurge on, and build a space around. Whether it be bright and colorful or subtle and simple an upholstered piece with a pattern or texture is so special and sure to be unique. There isn't a ton of ready to order patterned upholstery on the market and as such sourcing your own textile can be as rewarding as designing any piece from scratch.
As a professional interior designer, you play the role of visionary, curator, and project manager. What aspects make it challenging to find unique art/designs? What's good and bad about the process of working with Creators on custom pieces?
When it comes to art or smaller accents-the art of sourcing for a client and really finding the perfect piece can be challenging. Finding the right chest of drawers is one thing, but the perfect piece of art is entirely more complicated. Sometimes it really feels like the perfect piece just doesn't exist, and as such creating something custom is truly the only and best solution. Working with a creator or artist who can take in a client & designers needs and in turn produce something entirely original is the ultimate solution.
How often do your clients request something unique or custom? What do they typically ask for and what are their criteria/priorities for bigger budget items or focal pieces? (ie. they want to buy local, made-to-order or sustainable goods)
In NYC unique or small spaces often dictate where we go custom. The perfect length credenza can be a lifesaver when you are working in a space where literally every inch counts. Clients who are interested in having a space that looks different than what they've seen, what their friends have or what they can find in stores are often the ones right off the bat that we start with exploring custom options so as to build a truly unique space.
Does buying unique make a positive global impact? How do interior designers play a role?
I think so! In a world where big companies are becoming bigger and bigger it's so nice to work with individual makers and small businesses who are true crafts people. I think creatives have historically shied away from selling their own product simply because of financial viability and logistics. So the more and more we all buy unique-hopefully the more we can build back a world of independent creative makers and artists.
While they're both creatives, Creators sometimes don't understand the challenges of accomplishing projects as an Interior Designer. Do you have any advice for Creators (like painters or furniture designers) who'd love to connect and collaborate with designers like you?
I always say at the end of the day interior design is in fact a service industry. It's different from being a painter or sculptor in that it is imperative your work not only fit your clients style but the function of their lives and their budget as well. The custom makers who I find most successful in the interior design space have a line of products with a baseline template that can be adjusted and customized from piece to piece. It's a great middle ground where the maker isn't starting from scratch, yet the client can still end up with a piece that feels entirely theirs.
Finally, what are your top 3 favorite items or Creators you spotted on Wescover?