Creator Spotlight: Sunday/Monday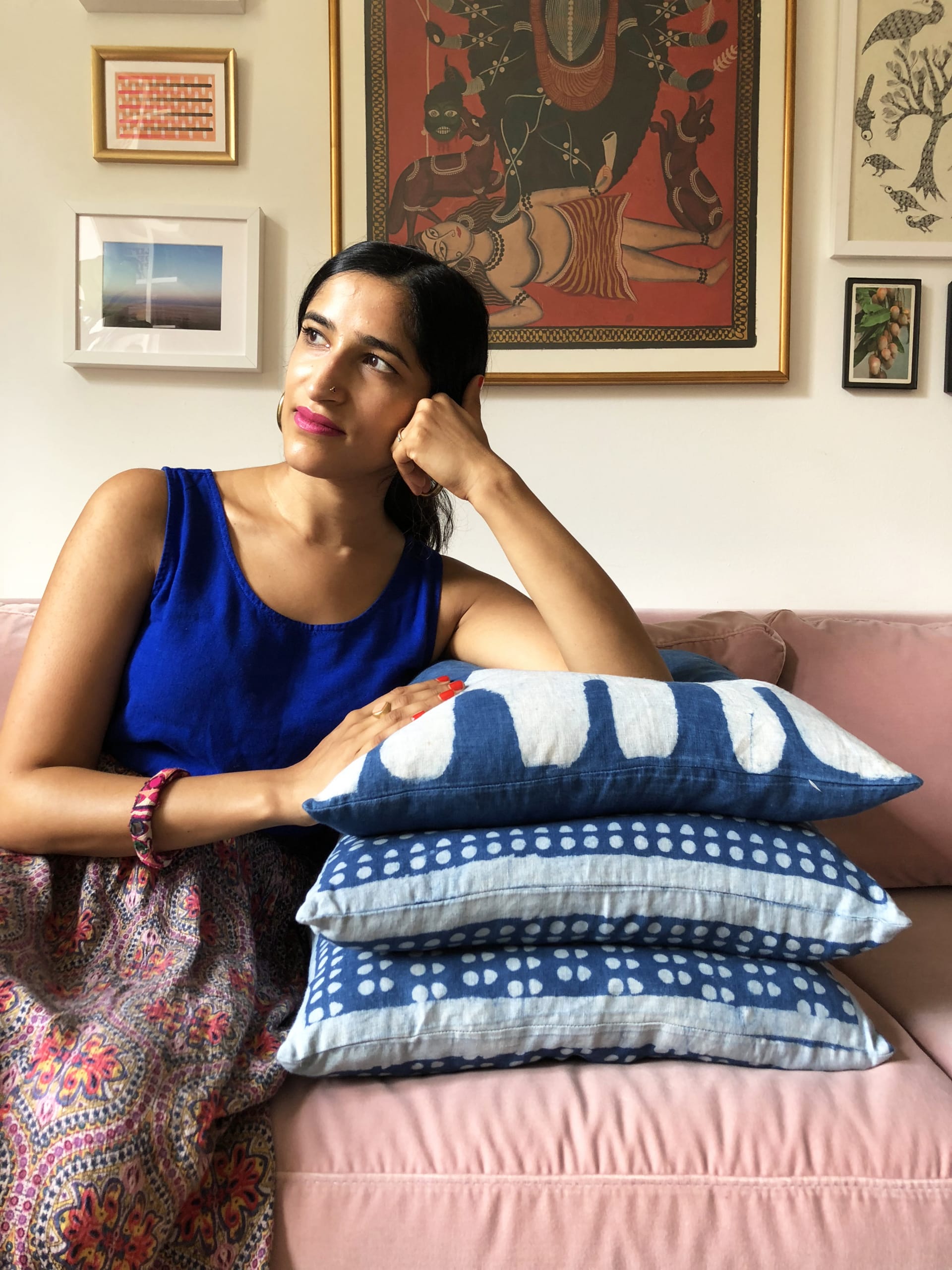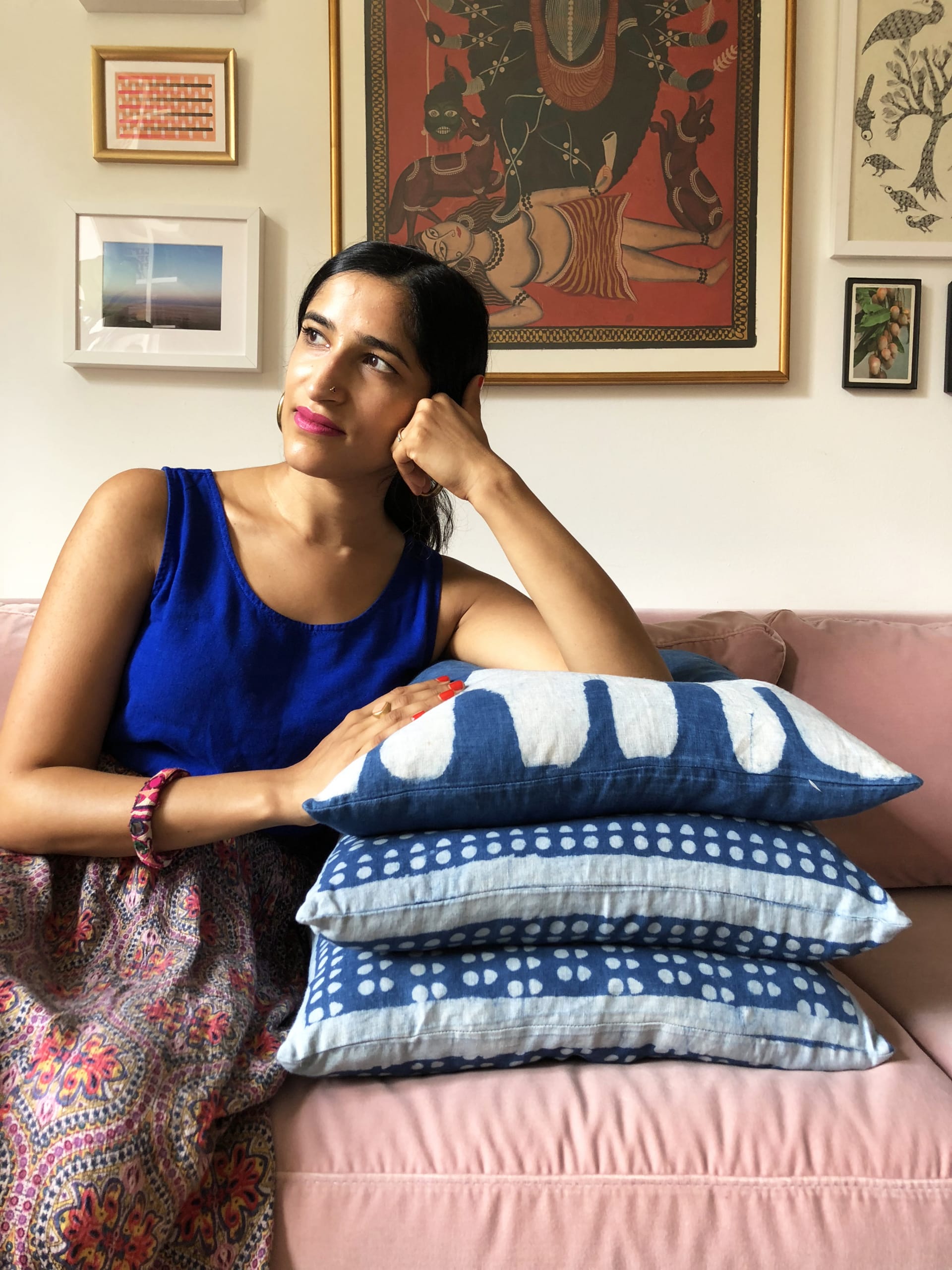 Wife and husband design team Sunday/Monday honors ancient Indian craftsmanship with colorfully patterned textiles. Based in New York City, Nisha Mirani and Brendan Kramer have partnered with weavers and block printers in Gujarat, India to produce beautiful handmade pieces. Their work is informed by both Indian and Japanese heritage, and the brand is a dream-come-true for Nisha, who was exposed to the practice early in life and sought to preserve the tradition by starting her own brand. The pair travels to India annually to create prototypes with their partners, where they work exclusively with natural materials. Hear what they had to say about their process.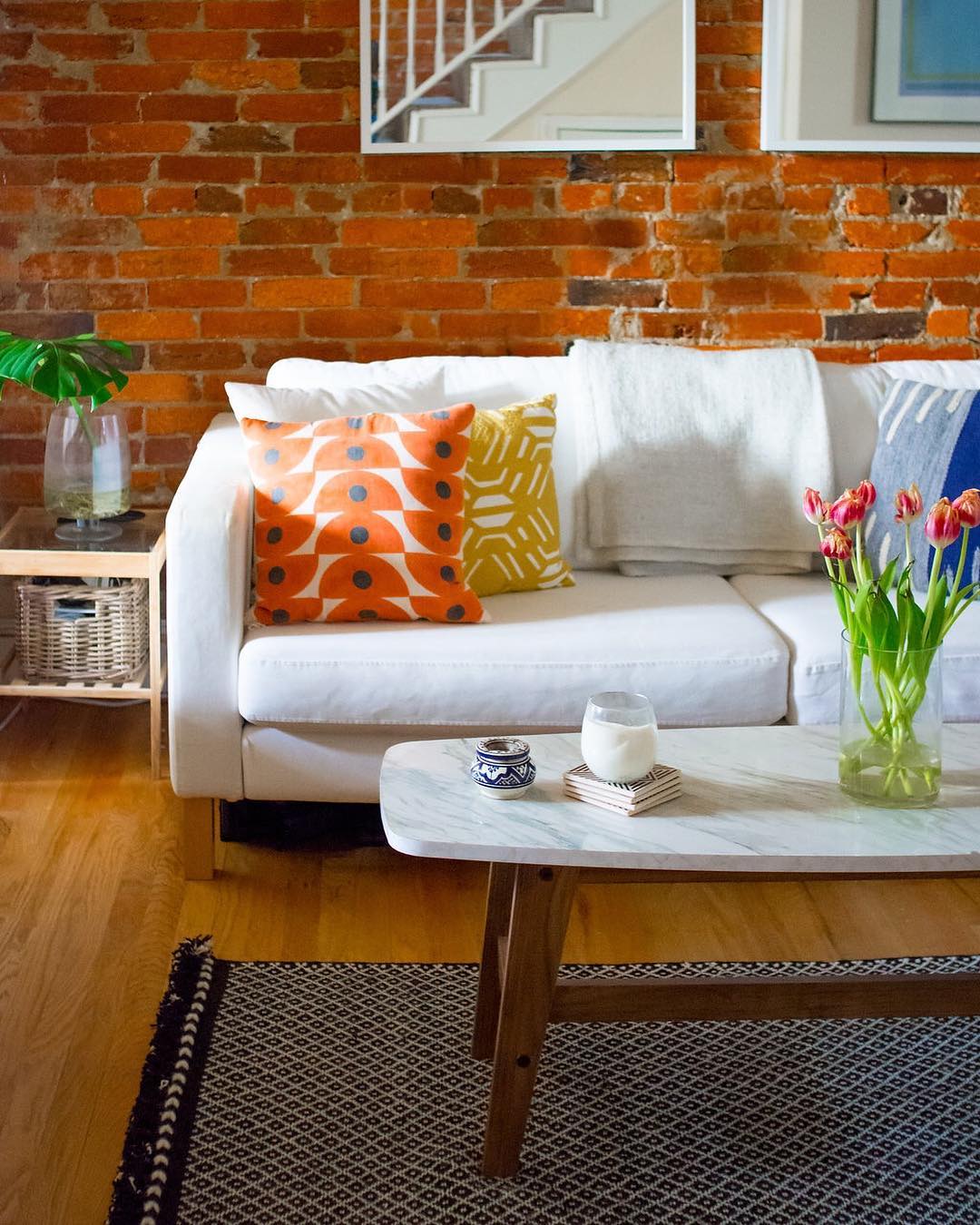 What's unique about your work?
Our mission is to produce handmade textiles honoring India's ancient craftsmanship traditions to support textile artists and help preserve textile crafts. Our work is unique because of the traditional, manual processes used by the textile artists we work with to craft our heirloom textiles.
What do you want people to do or feel when they encounter your creations?
We want people to respond to the variety of patterns across our hand woven and hand block printed products. We aim to create products with bold, graphic and unique designs that add interest to any space. Secondly, we want people to look closer and feel the texture of our hand woven cotton or wool, or see the indigo marbling created by resist printing. Finally, we want people to appreciate seeing the hand in each textile because that is what makes our textiles special and connects the end product to the people who work so hard to craft them.
What is your favorite material to work with?
We love working with un-dyed and naturally dyed materials because it connects our products to the natural world. When you bring one of our pieces home, you bring nature into your home, whether its the camel wool in our wall hangings or the rich indigo dye of our block print patterns made using dabu (mud resist). Using natural materials makes our products feel better on the skin and last longer, making them heirloom textiles.
How do your pieces come to life? Tell us one interesting thing about your creative process?
Neither of us has a formal textile design background so we are learning as we go. A major part of our creative process is research conducted through art books, going down Instagram rabbit holes, and traveling through different regions of India and talking to different types of artists there. It's freeing in some ways to not have a formal education, because we create our own syllabi and aren't reliant on traditional western design foundations.
What funny moments, unexpected surprises, or obstacles have you encountered?
Our new cat Layla is surprisingly an eager model for our product photos. We can place her anywhere in a set-up and she actually stays put and models (which is very un-cat like). Her presence also helps convey the durability and pet friendliness of our products, ha!
What motivates and inspires you?
So many textiles are made in India and sold in Europe and the U.S. but usually by people of non-Indian origin. There is not a lot of diversity in design in the U.S. but we are motivated to be part of the change happening now and represent our respective heritages (Indian and Japanese).
What makes a space special?
Seeing a person or brand's strong sense of individual style over a specific design trend (Scandinavian, minimalist, etc). Also, layers! Layers of color, textiles, textures, materials, plants, different light sources.