Creator Spotlight: soft-geometry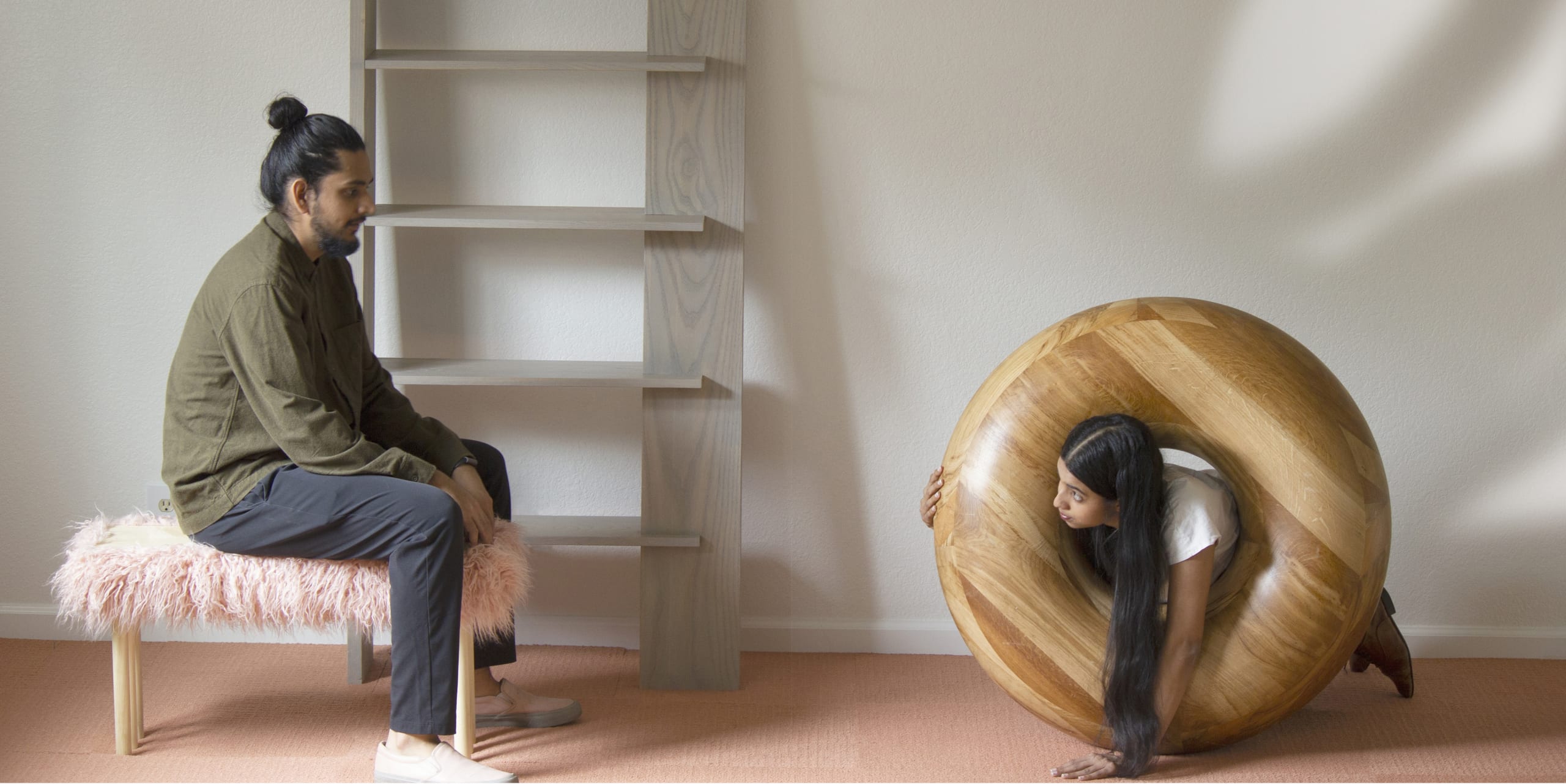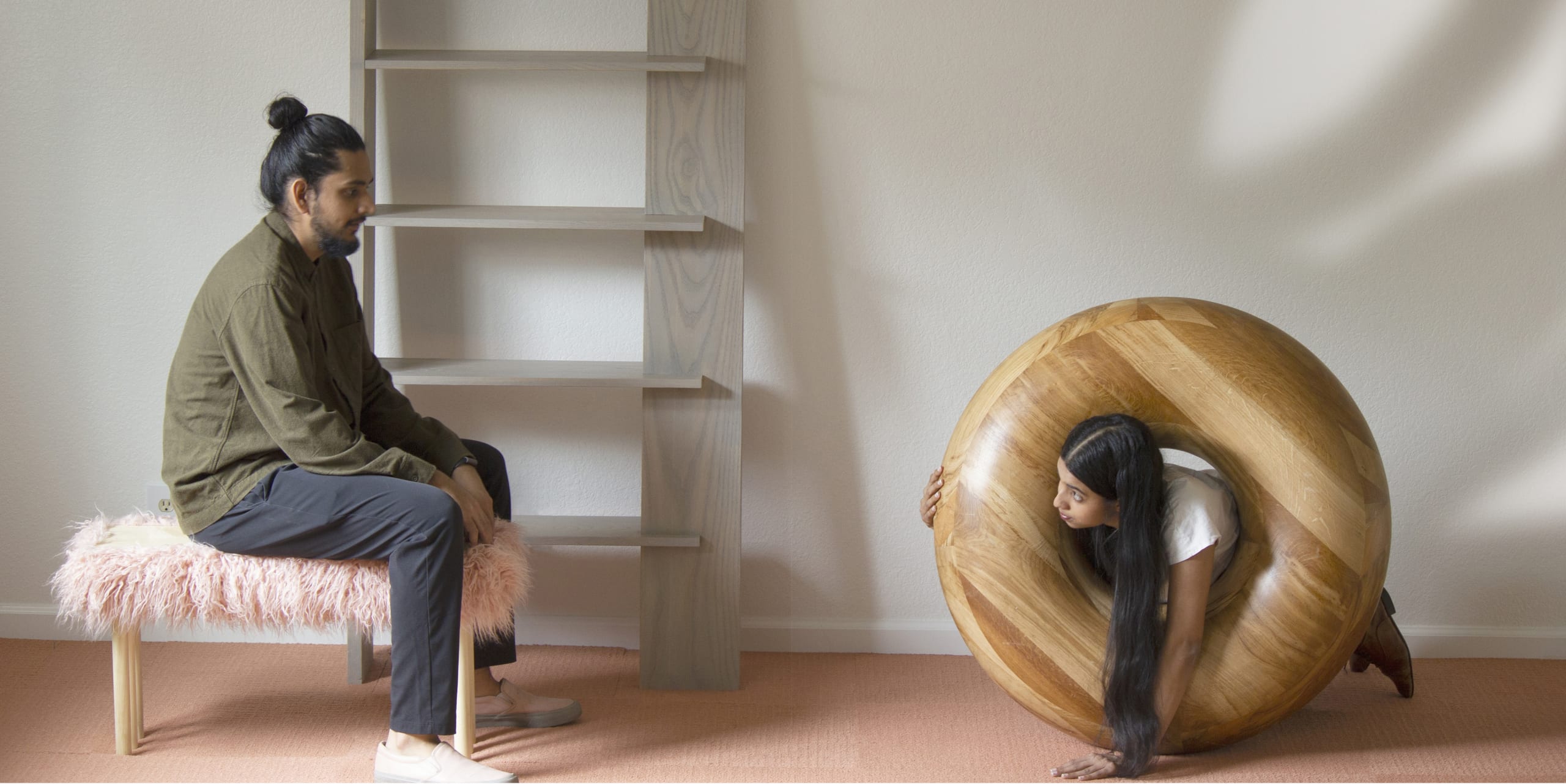 Say hello to soft-geometry, the design studio experimenting with form, and finding inspiration in desserts. Designers Utharaa L. Zacharias and Palaash Chaudhary, both "soft personalities," are the masterminds behind those delightful donut-shaped coffee tables, in addition to some more angular furniture designs. They welcome little failures, which often present new ideas. Based in San Jose, both designers have befriended Slow Design, making sure to never rush an idea or its completion. Hear what Utharaa and Palaash had to say about their process.
What's unique about your work?
Softness is what we strive to be the common thread in all of our pieces. We build on the idea everyday in our studio, sometimes it comes from the time taken to handcraft a piece, sometimes from the choice of material or color and sometimes it comes from a singular curve or bend. It is a quality that we admire both in objects and people and consciously aspire to in everything we do.
What do you want people to do or feel when they encounter your creations?
Intrigue and discovery. Our intention is to create objects that have unique personalities that intrigue you, make you laugh or smile or question. Objects that go way beyond their basic functions and reveal in layers its ideas, processes and stories, like how you would slowly get to know a most interesting person.
What is your favorite material to work with?
This is hard because it changes almost daily, but if we had to pick one – then it would be cane – we both grew up in India and were always in awe of the speed and skill of craftswomen who wove cane. We are always thrilled that we learnt how to do it ourselves and take pride in increasing our speed by a little time every time we do it. While it is a long process, it is very satisfying and almost magical to see the lattice take shape with the pull of every strand of cane.
How do your pieces come to life? Tell us one interesting thing about your creative process?
We walk an hour together everyday. Our walk time conversations have often lead to our favorite ideas. It was never meant to be part of our design process, but it gives us a chance to break from the hustle and nervous excitement of the day and slow down into aimless conversation that luckily always takes us somewhere interesting.
What motivates and inspires you?
To befriend failure is quite inspiring! Things go wrong all the time but when we both are scared of what we are doing, one of us will inevitably still say "we should just try it" and as basic as it is – it is quite inspiring to just try things and be open to both the surprises or disasters trying them could present.
What makes a space special?
the ability to evolve effortlessly with its people. Spaces and the objects in it should change with those who inhabit it and truly reflect them, their taste, their moods and aspirations. There should be nothing so perfect about a space that you are too afraid to move your sofa an inch, try a fun color or have a funny lamp!