Self Care Sunday: 5 Interior Design Tips for Wellbeing at Home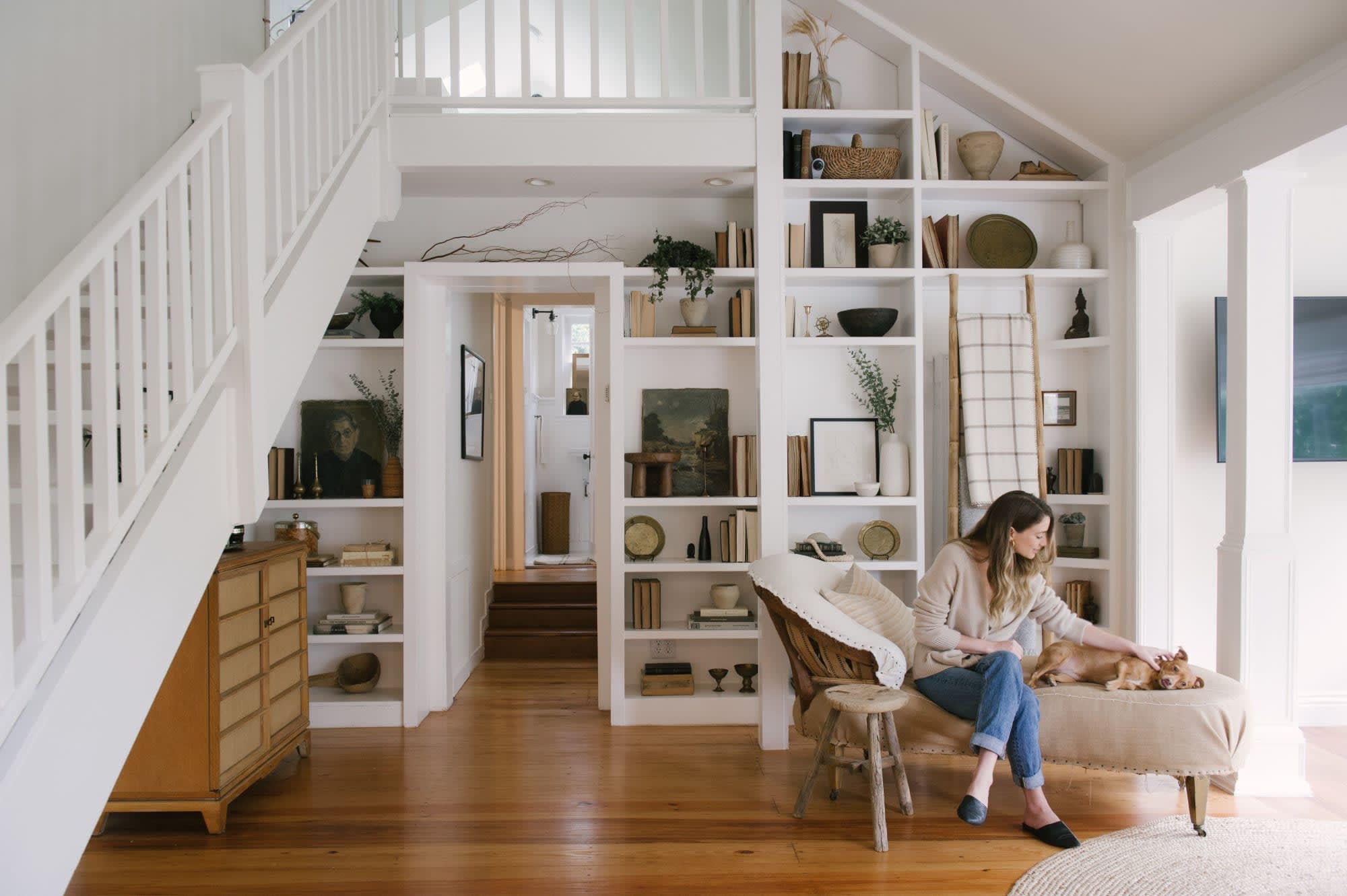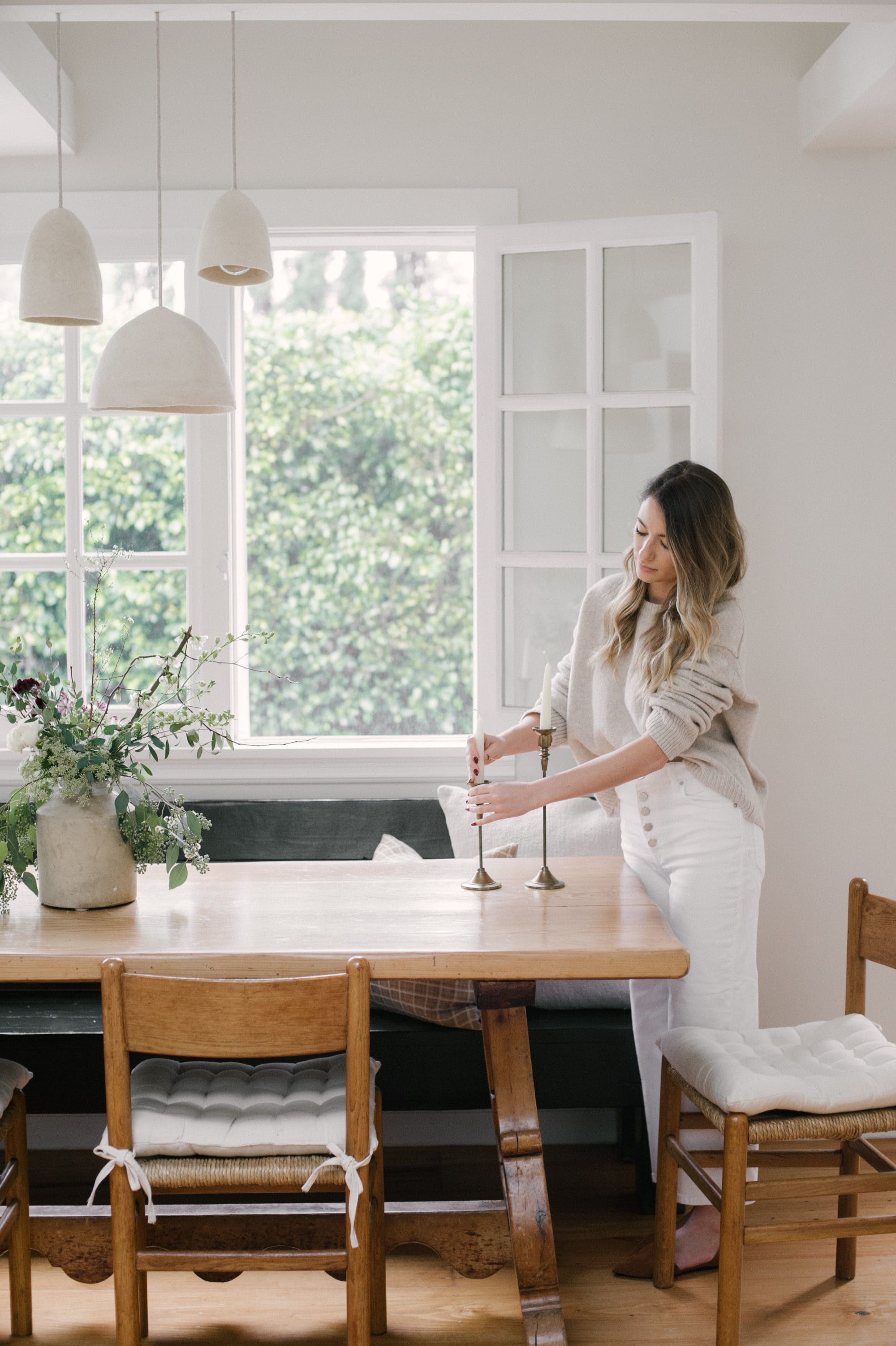 Have a self-care Sunday focused on optimizing your space for your well being and set yourself up for a week of productivity, mindfulness, and success. It might seem like a daunting task, but it's possible to make it fun and lighten the burden! Taking care of our spaces translates to taking care of ourselves, and we all could use a little extra love right now. 
We checked in with pro Interior Designer Joyce Downing Pickens of JDP Interiors who shows us how to use space-care for self-care during a time of global turmoil. Featured in publications from the LA Times to Elle Decor, Joyce is an expert at curating beautiful spaces for positive living.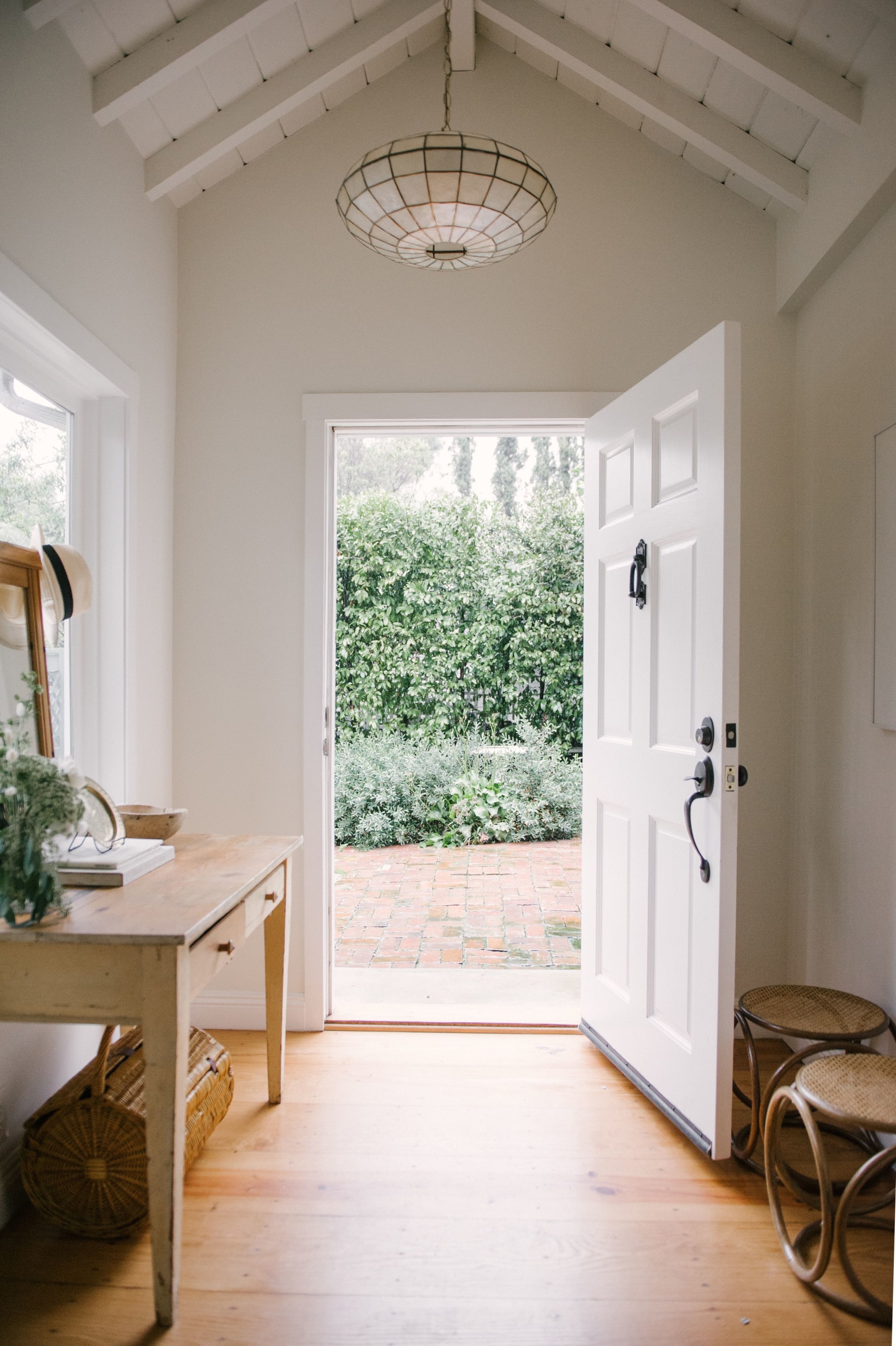 We're seeing it around the world: space-care can make a positive impact on our overall wellness, and even help you achieve your goals. Home is the only space in our lives right now…."We can't leave!" says Joyce.
Space care involves mindfully designing your space while being aware of interior design's impact on your well being. This involves everything from room layout, to paint color, to lighting, to pretty much all art and design in between. These elements can affect your mood and the sooner you're aware of them the sooner you can make positive changes for your overall mental (and even physical!) health. 
So if you continuously feel anxious, cramped, or uninspired, try these 5 simple space care tips to improve your self care routines any day of the week:
1. Declutter to Feel Less Anxious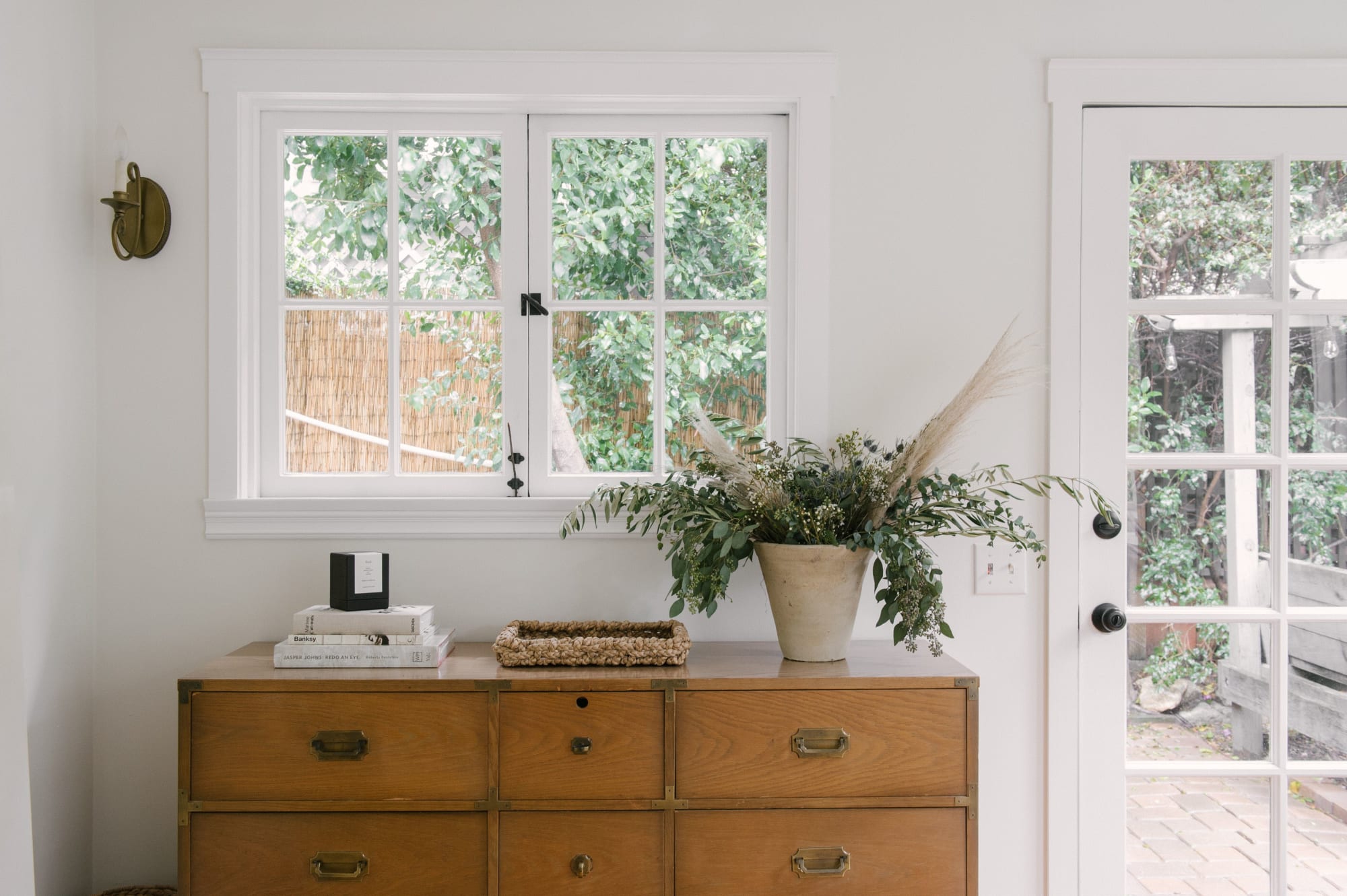 It doesn't take a full blown home renovation to be able to breathe a little easier in your space. If your space is chaotic, your metal state will likely be disorganized too. Never underestimate how much clearing up an overcrowded space will give you peace of mind. All you need are a few hours to really make a noticeable difference.
Joyce, like many of us, says decluttering is something she always means to do but doesn't always find the time for. She explains that we don't really need a lot of things that we keep in our spaces, and she's in the Marie Kondo camp when it comes to less-is-more.
"Keep only the visually pleasing items out on display; the items that bring you joy, and store away the items that make you remember all the things you need to do, or feel stressful. A clean, uncluttered space can unclutter your mind and gosh knows we need that right now!" says Joyce.
2. Set Your Stage for Relaxation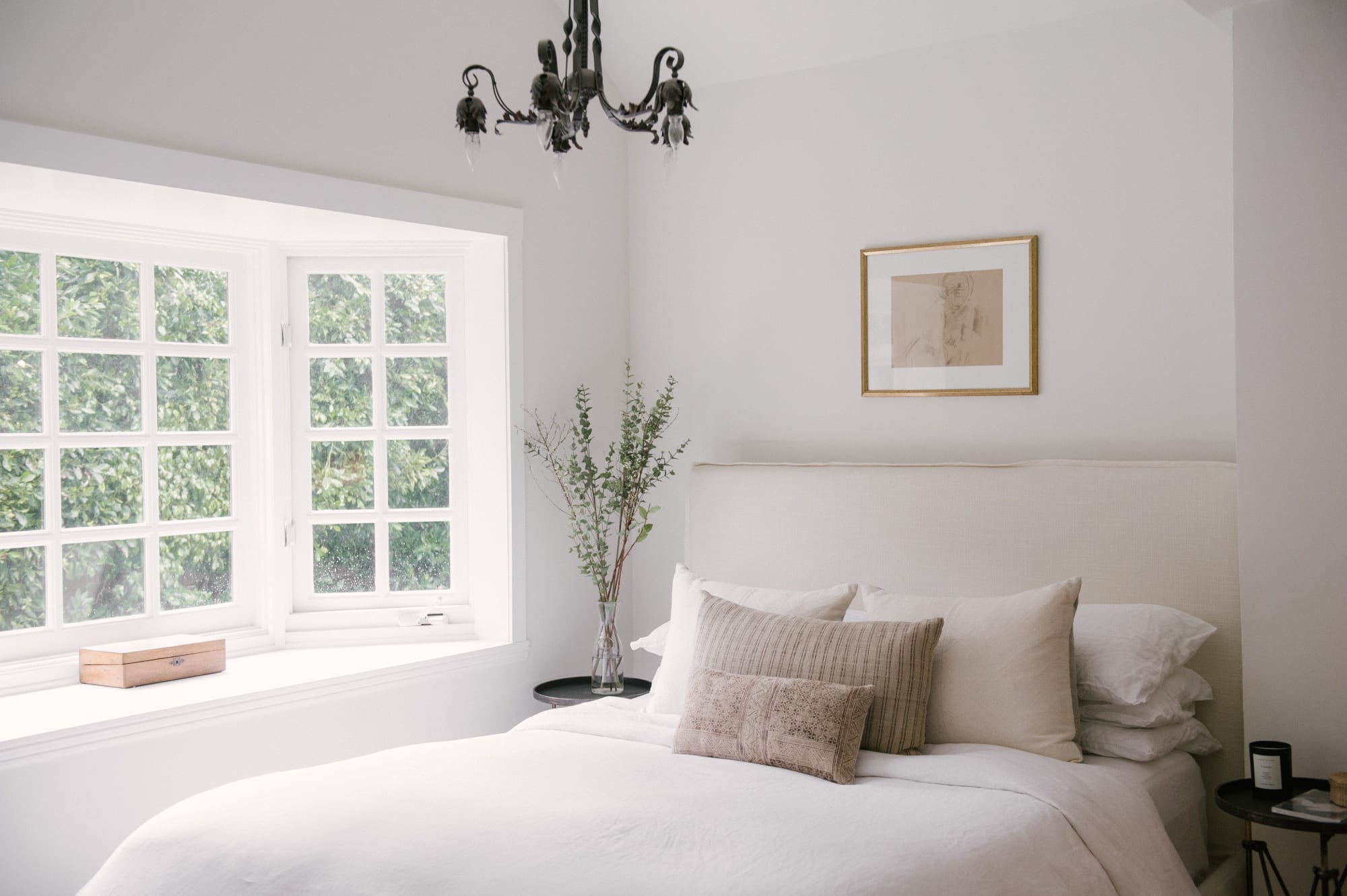 For some of us that might be missing the outside world, this is a good time to make the most of our situations. The weekend is the perfect time to unwind, and a self care Sunday is a perfect place to start! 
Joyce recommends turning on the fireplace, lighting a candle, and playing relaxing music to "stay sane during this crazy time."
Take it one step at a time. Redecorating, though ultimately rewarding, can be overwhelming. Don't try to tackle your entire home at once, you'll get discouraged and burnt out. Try to stay motivated by doing one thing at a time over the course of a weekend, like hanging new artwork or curtains to fill up empty walls. You'll be surprised by the impact of just a few small changes!
3. Add Relaxing Lighting, Calm Colors, & Soft Shapes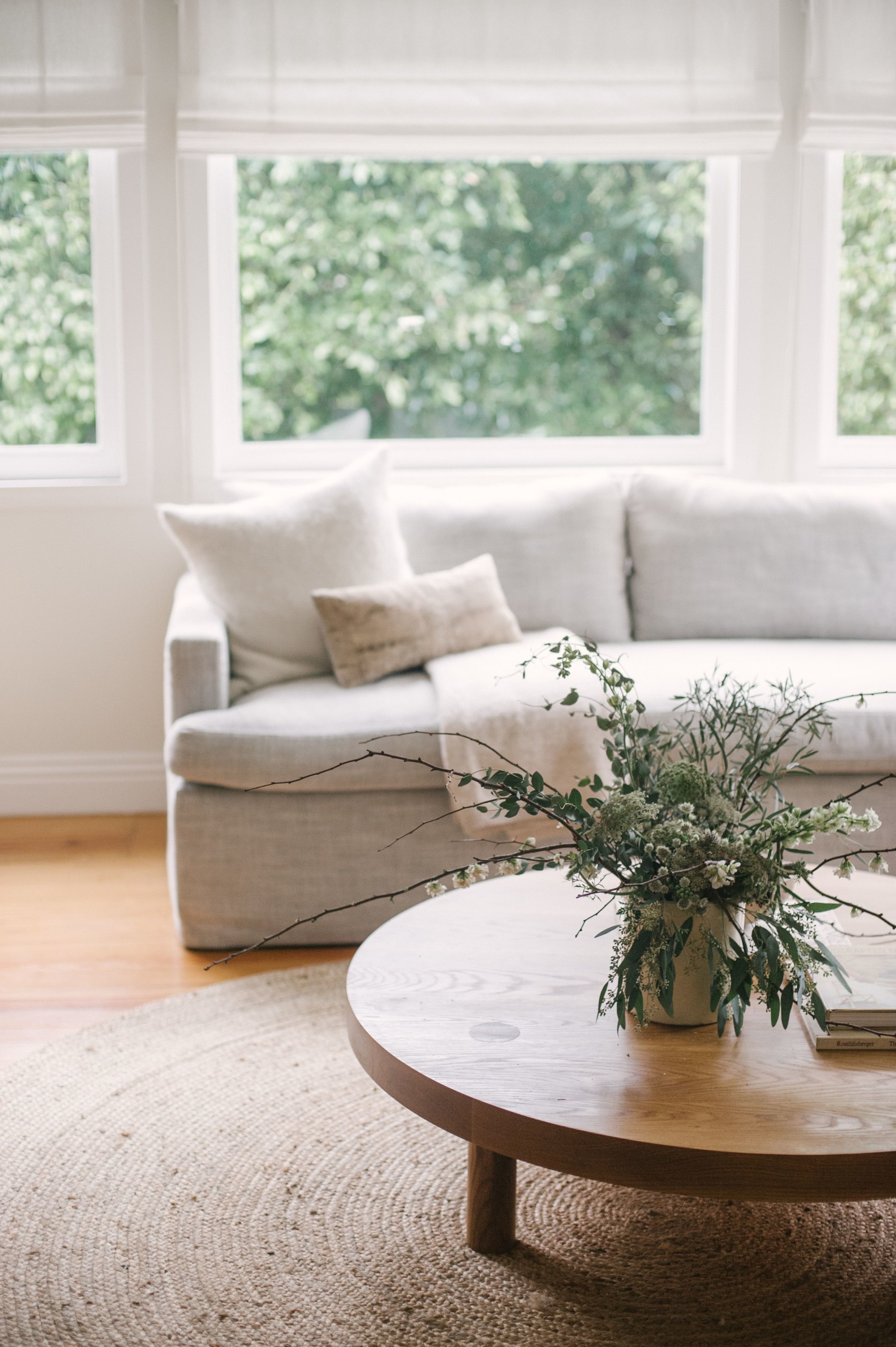 Poor lighting, dark color palettes and even sharp edges of furniture can create a broody, aggressive mood in your space.  These small stressors add up and sometimes cause us to avoid a room all together. Softer tones and corners can create a soothing atmosphere while pops of your favorite colors can make you feel more inspired.
Joyce's warm and cozy design style is a perfect example of how to curate your space for maximum zen. She uses design to create a peac environment to increase productivity! She uses elements like warm lighting, soft rugs, and throws to layer comfortable texture into rooms.
While we aren't recommending a totally pastel palette, consider why you don't like spending time in a particular space and these elements could be the reason. Make your space reflect who you are and how you want to feel on the inside. Having a space you're proud of can also increase your confidence! Go for it!
4. Shop for Meaningful & Locally Made Decor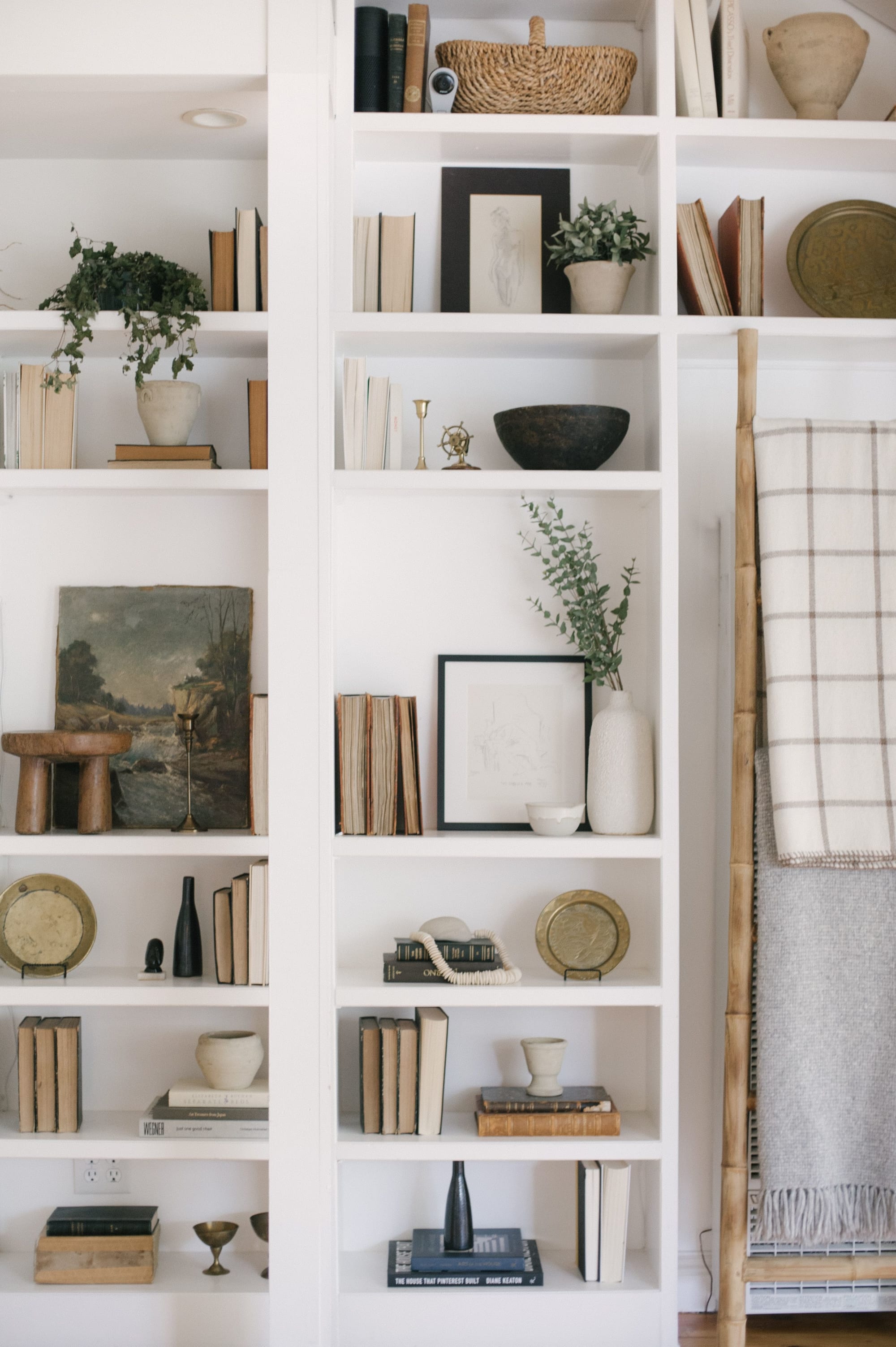 Joyce likes to change up interior design elements when she can. She's continually sourcing unique artworks and design elements for projects to keep things fresh. She is adamant about supporting local artists, even if it sometimes proves to be challenging. "Artwork is tough! I feel like there is a real gap in the market here. But my favorite way to source new art is scouring vintage sites or supporting local artists. This goes for accessories and ceramics, as well!"
Surround yourself with functional objects that are meaningfully made. Whether it's a handmade ceramic dish dedicated to holding your keys or the painting in your bedroom that's the last thing you see before you turn off the lights.
5. Stay Creative at Home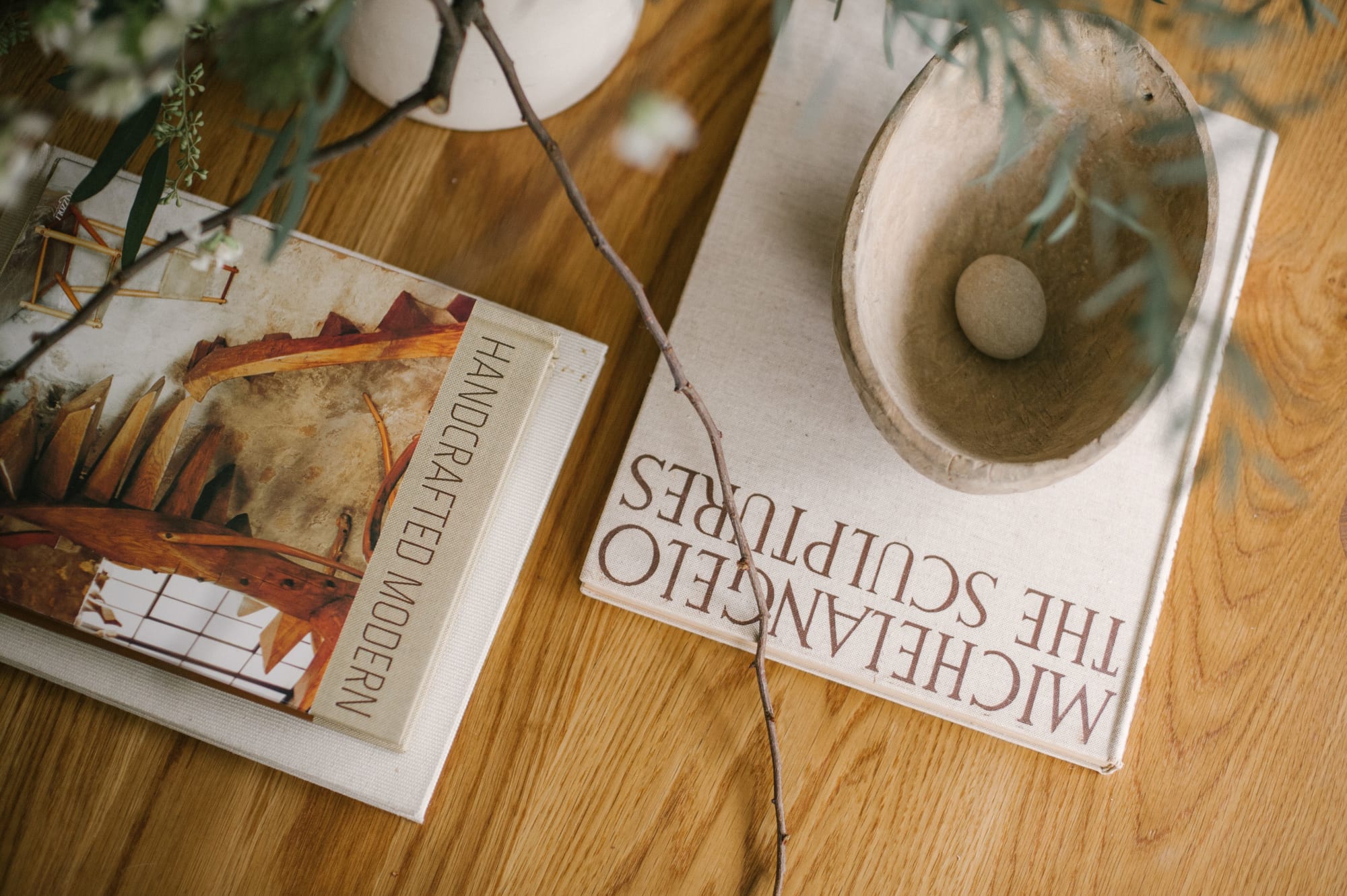 Joyce, along with many of us, is working from home and luckily can conduct business as usual (for the most part!) from her phone or computer.  To make sure she can maintain her current work ethic and creativity she is having samples shipped to her house, to clients, and keeping up with communication. It's a big change, one that many of us are most likely experiencing at the moment, but it is doable, if albeit a little slower!
"After years of go-go-go, we are trying to enjoy this new slower pace and take the time to delve into all the back-end items we haven't had time for. Our business processes are getting a whole overhaul and we are very excited about it! At the same time, the most challenging part of this time of uncertainty is the slower pace. We are used to completing projects quickly and efficiently, but the world has slowed and so we must adapt."
The most challenging thing for many of us right now is adjusting to this new state of the world. Take this opportunity to be creative! Whether that's doing, or just thinking – anything to keep your creativity flowing. It's important to remember that in order to stay calm and survive this difficult period we must embrace this slowed down version of the world, and as Joyce says, "adapt!"
Don't forget to be kind to yourself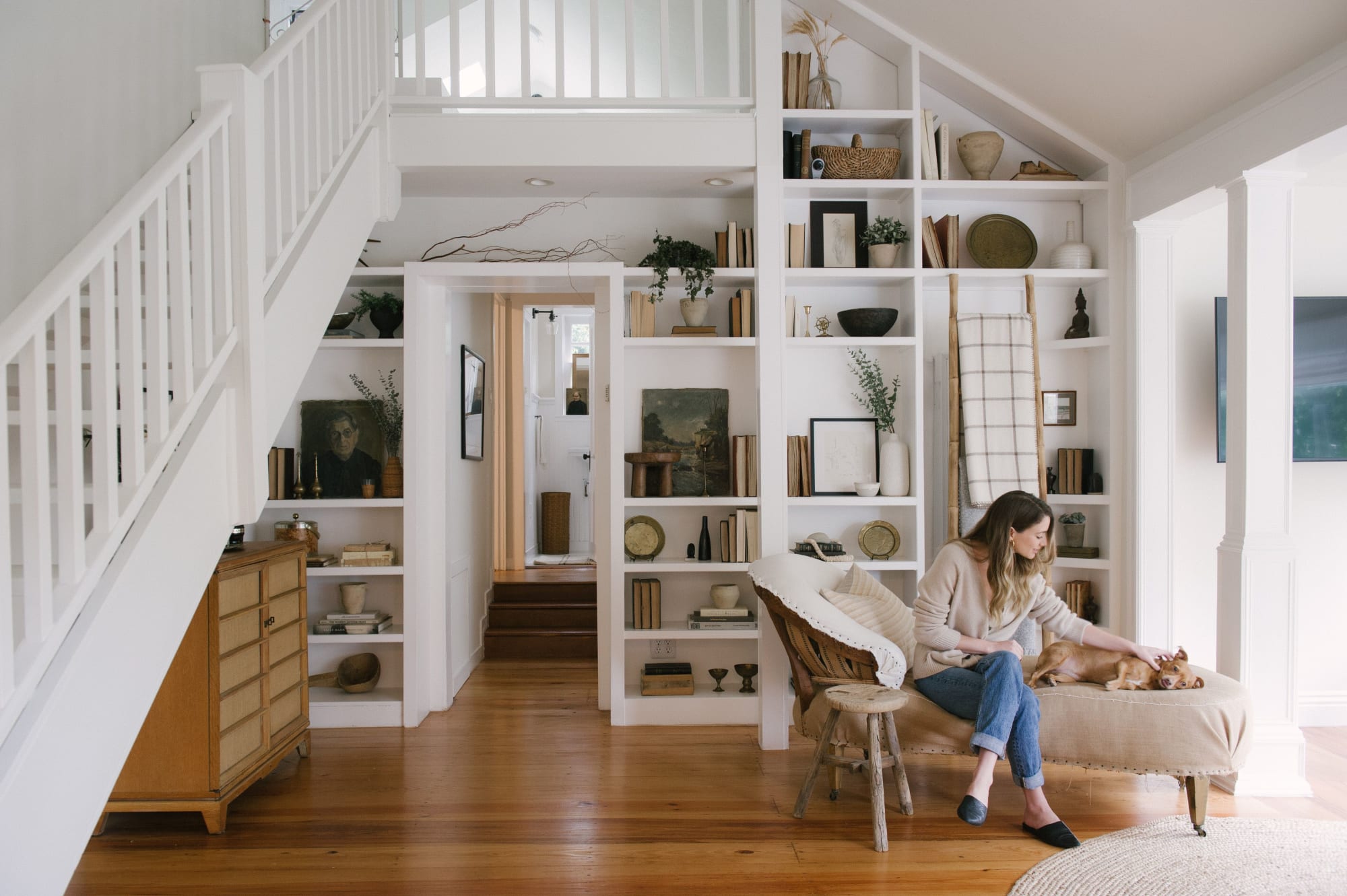 With everyone stuck inside it becomes even more important to love yourself and the space you're in. We may forget to make time for our physical, emotional, or mental health all week but sometimes your space itself just isn't conducive to your wellbeing. Tackling a few design tasks dedicated to your self care Sunday will help you catch up on all the wellness rituals you've been putting off. 
We're all doing the best we can in our environments. Remember to be kind to yourself and your space!